English Studies

Through the discussion and engagement with literary text, students develop their cultural competence and acquire the constructive communication skills necessary to enter the workforce with confidence, distinguish themselves in a number of fields and build a meaningful career.
Intent to Register

Completing the Intent to Register (ITR) process lets Western know that you are returning for the next academic year and the program that you plan to take. If you are in first year and you plan to return to Western in the Fall, you must complete an ITR online through the Student Center. If you are a senior student and intend to add a module, drop a module, or make a change to a module, you also need to complete an ITR form.

Online submission deadline is April 30. Instructions and counselling information here.
Modules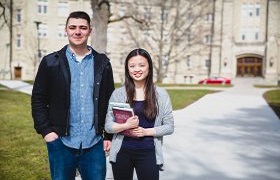 > HSP English
> HSP Creative Writ & English
> SP English
> MJ English
> MN English
> MN English for Teachers
> MN General English
> MN Pop Lit & Cult Studies
> MJ Sexuality Studies
> English/Ivey HBA
Courses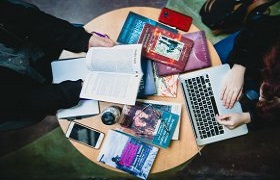 > Current Courses
> Undergraduate Thesis
> Course Outlines
> Learning Outcomes
> Diversity Requirements
> CEL
> Western Timetable
> Western Academic Calendar
> Intent to Register