Welcome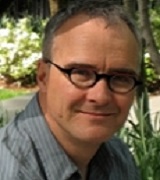 Welcome to the Department of English and Writing Studies.
Our required texts are inspired texts.
In English and Writing Studies we investigate the profound cultural power of literature, theatre, film, and other forms of expression. Our combination of small classes and inspiring, award-winning professors provides the perfect setting for you to learn to write persuasively, think creatively, and hone your research skills in one or more of three areas: literature and theatre; creative writing, rhetoric, and professional communication; and film history, theory, and production.
In their exploration of a diverse range of cultural productions, our students discuss historical issues and current ideas that shape the ways we see the world. They develop communication, creativity, and critical-thinking skills that are highly valued professional assets across a wide variety of occupations and career pathways, including business, law, teaching, media, and public service. Please explore our website and contact us for more information.
Matthew Rowlinson
Professor and Acting Department Chair
Department of English & Writing Studies
Programs offered: