About
Writing Studies aims to provide students with the ability to affect the world, both inside and outside the university, by helping them become self-directed, creative, and intellectual agents able to engage effectively with and contribute to the resolution of problems through the use of language both written and spoken. Our program combines the core activities of our contemporary social, political, and cultural world with the study and mastery of the constitutive and social dynamics of writing, rhetorical theory, and texts to provide pragmatic and intellectual tools for our graduates throughout their professional, intellectual, and social lives.
Careers
Careers in writing and professional communication are among the fastest growing jobs in the current economy, both in Canada and internationally. From Fortune 500 companies to government and media, careers that require a major or minor in writing studies are plentiful, pay well, offer flexibility, and reflect the suite of cutting-edge and relevant courses taught by our seasoned professors.

Sampling of Canadian job postings geared towards graduates of our courses and programs

Media mogul to university students: "learn to write" before all else

New study confirms humanities grads among the most employable
News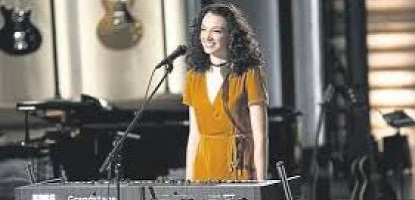 "Soldier of Love" is available for purchase and streaming everywhere, including iHeartRadio, Apple Music, iTunes, Spotify, and Google Play.
Professor Arntfield wins Humanitarian Award
"My advice: go take some writing courses"
Professor Aaron Schneider launches London-based literary journal

Professor Tom Cull named London's Poet Laureate
Course looks to capture a 'Strange Animal'
Courses
This fourth-year creative writing thesis course provides students with an opportunity to author an original piece of their choosing under the supervision of a faculty member. See Guide and Consent form here.
---
Doing your Med Sci degree but interested in creative writing? Studying Psychology but wondering about writing for television? One of these courses might fit your schedule:

Writing 2504A: Write Now! Writers Speak and Writing 2500B: TV or Not TV: Writing for the Television Industry. Both courses are open to general registration – the only prerequisite is second-year standing. Students registered in either the HSP in Creative Writing/English or the Minor in Creative Writing can count one (but not both!) of these courses toward their module requirements.

Writing 3901F: You're a Strange Animal: Writing Nature, Writing the Self or Writing 3902G: Hitting the Right Notes: Lyric Writing. If you have the prerequisite(s) for senior Writing courses and want to learn how to convey your love of the natural world to others through your writing or, about the process involved in writing song lyrics then you may wish to consider one of these courses. Both can be counted toward the HSP in Creative Writing/English or the Minor in Creative Writing.
---
Students registered in a Certificate or Minor degree module in Writing and who have a cumulative average of 80% in Writing courses may elect to do an internship with an approved institution as a course at the 3300 level. Course requirements will be set individually prior to registration.
---
Writing 3225F/G - Writing for the Web
This course will explore the theory and practice of digital writing technologies. Topics covered include: the production, management, and reception of digital texts; web writing style; hypertext and linking; authorship; copyright. Students will evaluate the design and content of web texts and create their own web sites.
What we offer