39th Annual Summer Shakespeare at Western presents
August 7-10, 2019 @ 7 pm
August 10, 2019 - Matinée performance @ 2 pm
Tickets: $15 for adults | $10 for students
Location: Beryl Ivey Garden (nestled between University College and Lawson Hall)
This witty comedy traces the love triangle between a lovesick duke, a grieving countess, and young woman disguised as a page boy. It is a play infused with comedic deception, awkward romance, and light-hearted trickery that is only enhanced by Shakespeare's poetic brilliance, creating a performance perfect for a summer evening.
---
Audition dates & times - NOW CLOSED
Monday, April 15 - 9:30 am-12:30 pm, University College, Room 3110 (Conron Hall)
Tuesday, April 16 - 7:00 pm-10:00 pm,  University College, Room 3110 (Conron Hall)
The productions will take place from August 7th-10th
We are accepting all levels of experience, so don't be afraid to try something new!
---
Characters
ORSINO: the Duke of Illyria
OLIVIA: a rich Countess
VIOLA: in love with the Duke
SIR TOBY BELCH: Uncle to Olivia
MALVOLIO: Steward to Olivia
MARIA: Olivia's woman
SEBASTIAN: Brother to Viola
ANTONIO: A sea captain, friend to Sebastian
A Sea Captain: a friend to Viola
VALENTINE: Gentleman attending on the Duke
CURIO: Gentleman attending on the Duke
FABIAN: servant to Olivia
FESTE: a jester, servant to Olivia
Lords, Priests, Sailors, Officers, Musicians, and other Attendants
---
Questions
If you are interested in auditioning, or have any questions, please email westernsummershakespeare@gmail.com by Saturday April 13th at 5:00pm with the following information:
Name
Gender
Email
Phone number
Relevant experience
Summer availability
Preferred audition day
Musical instruments played
---
About
Western Summer Shakespeare is a longstanding tradition in the London community. It is outdoor theatre, staged on campus at Western University. The first Western Summer Shakespeare performance took place on 4 August 1981, making it the longest running campus, or indeed outdoor, Summer Shakespeare in Canada - longer than the Dream in High Park by two years!
We welcome participation - both on and off the stage - from students, staff, and friends of Western University, Fanshawe College, and from within the wider London community. Auditions are scheduled in March-April (before classes end), and the show is rehearsed at Western in May-July. In casting the show, priority should be given to students, though all members of the community are welcome to audition and a diverse cast is welcome. Our productions run typically for five to ten nights, usually during July.
---
 Previous Summer Shakespeare Productions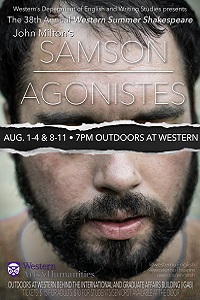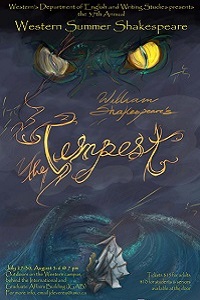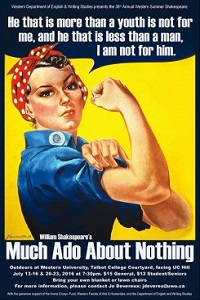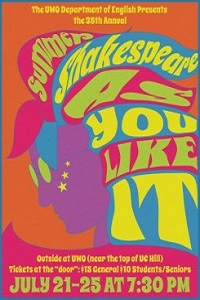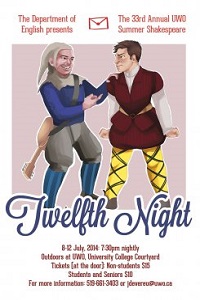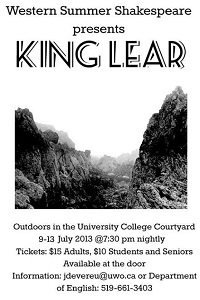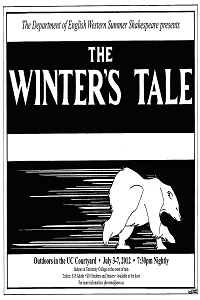 2018: Samson Agonistes
2017: The Tempest
2016: Much Ado About Nothing
2015: As You Like It
2014: Twelfth Night
2013: King Lear
2012: The Winter's Tale
2011: Antony and Cleopatra
2010: The Merchant of Venice
2009: The Taming of the Shrew
2008: A Midsummer Night's Dream
2007: Measure for Measure
2006: The Winter's Tale
2005: Twelfth Night
2003: Henry V
2002: As You Like It
2001: Romeo and Juliet
2000: Richard III
1999: Measure for Measure
1996: Twelfth Night
1995: As You Like It
1990: As You Like It
1983: As You Like It
1982: Twelfth Night
1981: A Midsummer Night's Dream