Current News & Events
Past News & Events >
Please note that all academic job postings are now posted only on the Human Resources website and all applications must be submitted online here.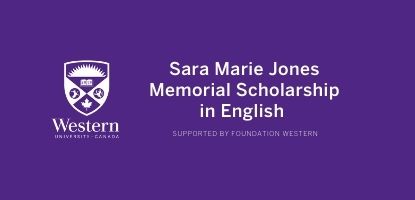 June 9, 2021 | Graduate Studies
Adam Mohamed 2021 Recipient of the Sara Marie Jones Memorial Scholarship in English
The Sara Marie Jones Scholarship selection committee is delighted to award this year's prize to Adam Mohamed for his essay, "The Inverse Proportional Movement of Theoretical Texts on Aesthetics and their Alterities: From G.W.F. Hegel's Lectures on Aesthetics to Jacques Derrida's 'This Strange Institution Called Literature'." The essay juxtaposes rigorous and insightful accounts of Hegel's aesthetic theory with Derrida's logocentrism. Such precise articulation of these complex systems is alone a merit, but the argument goes much further by illuminating that the deconstructive exposure of logocentrism ultimately constrains aesthetic possibility, whereas Hegel's strict dialectic enables an unbounded development of artistic and literary practice. The committee found this characterization of theory brave in conception, persuasive, and potentially generative of textual analyses. Conjoined with the essay's agile rhetoric, it is an estimable marker of Adam's intellectual and scholarly progress.
The Sara Marie Jones Memorial Scholarship in English is awarded annually to a PhD student in the first year of the doctoral program for an essay submitted to the competition and is adjudicated blindly by three members of the Department of English and Writing Studies. This scholarship honours the memory of Sara Marie Jones, who was a graduate student pursuing research in English at Western. It was made possible by generous donations from Sara's family and friends, and occurs through the good offices of Foundation Western. The Sara Marie Jones Scholarship is valued at $500.
The Graduate Studies Office would like to thank all students who submitted an essay for the competition, as well as the members of the adjudication committee, Drs

Mary Helen McMurran

,

Donna Palmateer Pennee

, and

Kate Stanley

, for their enthusiasm and dedication to our students, and for their work on this competition.
---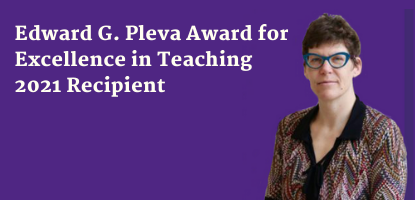 April 15, 2021 | Western News
Dr. Kim Solga 2021 Recipient of the Pleva Award for Excellence in Teaching
This award recognizes Kim's contributions to teaching innovation and effectiveness, research on teaching, course curriculum development, mentoring of students, and educational leadership, among many other things!
---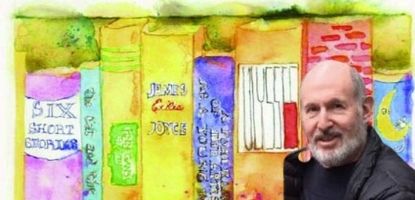 March 29, 2021 | English Studies
In Memoriam: Distinguished Professor Emeritus, Michael Groden
A fine teacher and mentor, a dear and respected colleague, and a scholar of the highest order.
---
March 27, 2021 | English Studies
Mini Lecture with Joel Faflak
Professor Joel Faflak talks about first-year English classes at Western.
---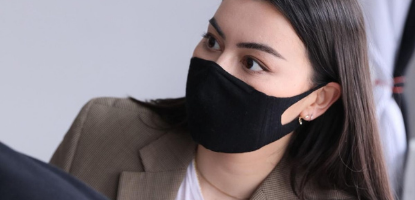 March 17, 2021 | Forbes
Former Fashion Writing student and Henning Founder Lauren Chan, BA'12, turns fast fashion on its head
Plus-size brand Henning released a new Spring collection a year after the pandemic was announced.
---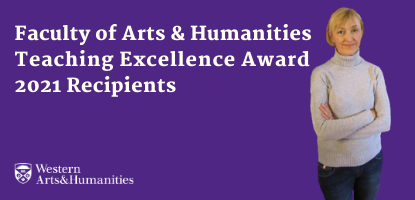 February 24, 2021 | Faculty of Arts & Humanities
Professor Jo Devereux 2021 recipient of Faculty of Arts & Humanities Teaching Excellence Award (Full-Time)
Professor Devereux is one of the most beloved and influential teachers in the Faculty who teaches across a range of subject areas and teaching formats. She also brings energy, experience, knowledge, and dedication to theatre production as a learning experience on and off campus, through the Fall Production course, Summer Shakespeare productions, inter-university Stratford Festival collaborative courses, and, of course, our Theatre Studies program more broadly, including the international learning course, Destination Theatre. In addition, she brings credentials as a serious scholar to our department as President of the Victorian Studies Association of Ontario, Reviews Editor for English Studies in Canada, and the author of numerous scholarly articles and two monographs.
---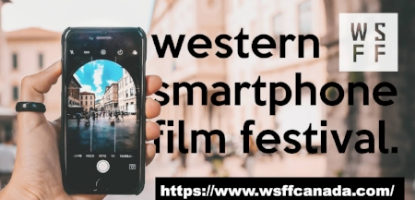 February 22, 2021 | Western Smartphone Film Festival
2021 Winners
Congratulations to first-year Film 1022 student Laiba Saqlain (Arts & Humanities) whose experimental essay-film "Forget Me Not" won Second Place and Sophie Siew (FIMS) whose short film on the modeling industry "Poise" won the Audience Choice award at the 2021 Western Smartphone Film Festival! The film festival was presented as a free live-streamed event on February 11 and adjudicated by a guest panel of film studies professors and creative professionals.
---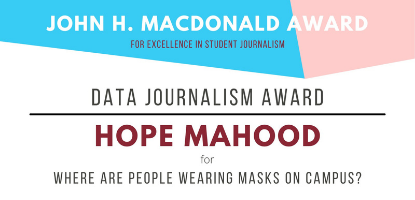 February 21, 2021 | Canadian University Press
Congratulations to Hope Mahood
3rd year Major in English Language & Literature student wins 2021 JHM award for Excellence in Student Journalism.
---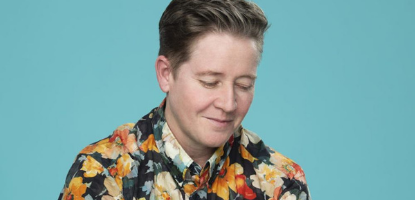 January 18, 2021 | Western News
Ivan Coyote brings Active Voice to Western
Ivan Coyote, Western's Alice Munro Chair in Creativity, launches a highly interactive senior-level class that is also a public performance series. The first public event is slated for Tuesday, January 26 at 7 pm and will feature Christine Fellows and John K. Samson.
---
January 14, 2021 | Western Strategic Support for SSHRC Success Program
Professor Richard Moll winner in SSHRB competition
For a project titled, "The Liber Armorum: The First Printed Book on English Heraldry".
Funded by Western Research, the WSS for SSHRC Success program offers two funding opportunities identified as the Seed and Open grants. These grants are targeted at all researchers who are pursuing SSHRC-related research. The intent of these grants is to offer critical, one-time funding to support an individual investigator's research activities for the subsequent development of strong, competitive submissions to external, peer-reviewed research sponsors.
---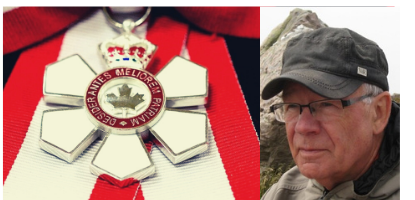 January 4, 2021 | Western News
Professor Emeritus Stan Dragland among notable Western researchers, scholars and alumni appointed to Orders of Canada and Ontario
The founder of Brick Books, is an award-winning novelist, literary critic, essayist, poetry editor, and community-builder who taught at Western for 29 years and now lives in Newfoundland. Manina Jones, Department Chair, recalled Dragland as an "inspiring colleague, teacher, mentor and proponent of local cultural roots and creative networks."
---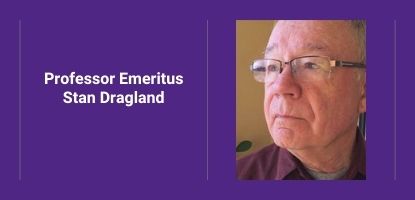 December 30, 2020 | The Governor General of Canada
Professor Emeritus Stan Dragland appointed to the Order of Canada
For his contributions to Canadian literature as a writer, publisher and editor, and for his distinguished career as an English professor.
---
December 22, 2020 | Department of English and Writing Studies
Year in Review
It's hard to articulate just how grateful we are for the perseverance, patience and good will of staff, faculty, and students this term, under the most challenging and sometimes tragic circumstances. Before we start looking ahead to 2021, we hope you'll take some time over the break to recognize the achievement of seeing 2020 through to its denouement - -- and to rest and replenish. Let there be chocolate and pleasure reading and walks and, yes, perhaps even more zoom calls to connect with friends and families!
---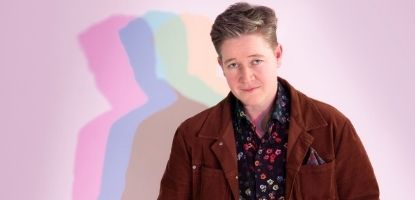 December 16, 2020 | The Globe and Mail
Five Canadian books we can't wait to read in 2021
Ivan Coyote's forthcoming book Care Of is one of the Globe & Mail's 5 Canadian Books We Can't Wait to Read in 2021.
---
November 19, 2020 | Undergraduate Studies
Scholarship & Award Recipients
While we know we can't replicate the joy of an in-person celebration, we're thrilled to recognize the academic achievements of our outstanding undergraduate students by highlighting them in this video. Congratulations to all of our scholarship and award winners!
---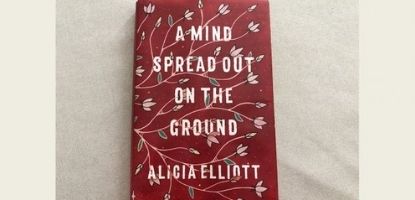 November 13, 2020 | The Queen's Journal
Alicia Elliott balances personal reflection and Indigenous realities in debut book, 'A Mind Spread Out on the Ground'
Elliott does not hold back in her analysis of colonialism and Eurocentrism. Her writing is raw and hurts to read, likely because it is so unapologetically truthful. This collection has been called "hard, vital medicine" by Warren Cariou, "a stunning, vital triumph of writing" by David Chariandy, and "fire with warmth, light, rage, and endless transformation" by Leanne Betasamosake Simpson.
---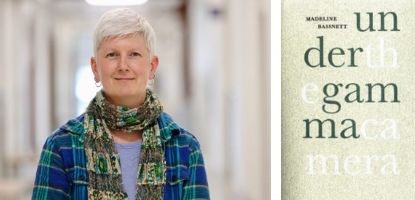 November 4, 2020 | Royal City Literary Arts Society
English professor Madeline Bassnett's Under the Gamma Camera longlisted for the Fred Cogswell Prize for Poetry
This award was created by the Royal City Literary Arts Society (RCLAS) in honor of Fred Cogswell (1917-2004) who was a prolific poet, editor, professor, life member of the League of Canadian Poets, and an Officer of the Order of Canada.
---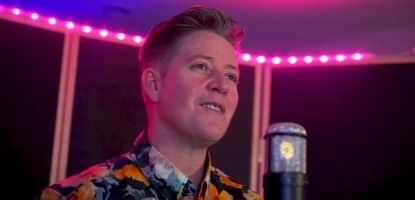 November 4, 2020 | CBC Books
Ivan Coyote publishing collection of pandemic correspondence in 2021
Award-winning author Ivan Coyote's collection Care Of is set to be published June 8, 2021. It was acquired as part of a two-book deal with McClelland & Stewart. Care Of is a collection of moving correspondence the author wrote in the midst of the COVID-19 lockdown. It features letters and the responses Coyote sent in the months since lockdown.
---
November 2, 2020 | OCUFA
OCUFA Teaching Awards Video
OCUFA celebrates this year's Teaching and Academic Librarianship Award recipients, including Joel Faflak, in this new video.
---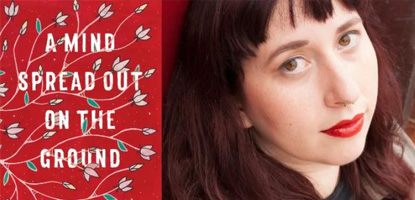 October 22, 2020 | CBC Books
Writer-in-Residence Alicia Elliott wins 2020 Forest of Reading Evergreen Award
Alicia Elliott has won the 2020 Evergreen Award for her essay collection A Mind Spread Out on the Ground. The Evergreen Award is part of the annual Ontario-wide Forest of Reading program, inviting people to read and vote on a selection of Canadian fiction and nonfiction titles curated by librarians.
---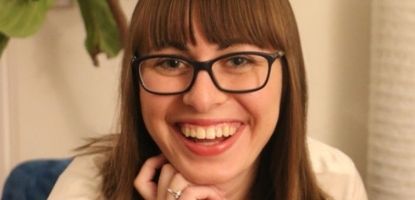 October 19, 2020 | Western News
Business, English grad takes the road less travelled
Ellie Sak may well be the first business student in Ivey Business School history to clinch an internship by reciting Robert Frost poems. And if the HBA and English and Creative Writing grad took the road less travelled to her combined undergraduate degrees, it has made all the difference in helping her land a career she loves.
---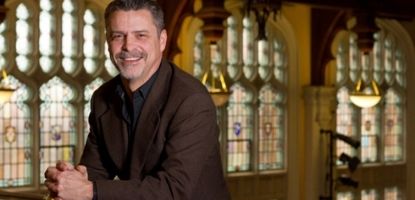 October 15, 2020 | Western News
'Be fearless and be yourself': Faflak wins OCUFA teaching award
Congratulations to Professor Joel Faflak who was recently named a winner of the OCUFA teaching award. This prestigious, province-wide award recognizes excellence and innovation in teaching and pedagogy.
"I gradually realized that who I was as a human being was, above all, probably the most important thing I was bringing into the classroom and that I shouldn't be scared to bring that in. I think that makes what you're doing in the classroom more real and more relevant for the students – and it gives them the license and the agency in turn to be who they are, and to discover who they are."
---
October 2, 2020 | Theatre Studies
Solga talks about online teaching with Shakespeare Institute
In this conversation with Christie Carson, Professor Kim Solga describes how she has moved in the past six years to a hybrid form of teaching that combines live and online participants and how she uses several different digital platforms to bring students together both in the real world and virtually, to discuss the role of theatre in society.
---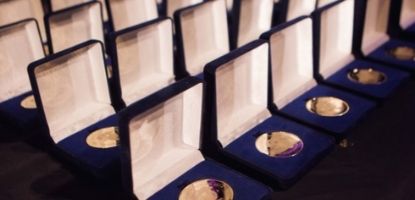 September 21, 2020 | Western News
Western ranks first in global undergraduate competition
Congratulations to Elliott Cooper (English 2301E) and Selvi Sert (English 2071F) who were deemed Highly Commended Entrants at the 2020 Global Undergraduate Awards for papers they wrote in their undergraduate classes in Fall/Winter 2019.
---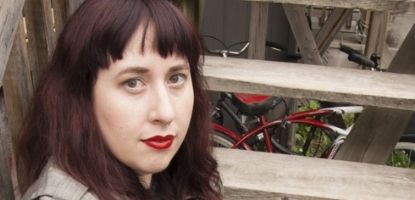 September 14, 2020 | Western News
Writer-in-residence coaches others to find their voices
Western's 2020-21 writer-in-residence is Alicia Elliott, a Mohawk writer living in Brantford, Ontario. Her bestselling first book, A Mind Spread Out on the Ground, was recognized as one of the best books of 2019 by CBC Books, Globe & Mail and Quill and Quire. Here, Elliott discusses her craft and her hopes for her residency in a question-and-answer session with 2020-21 student writer-in-residence, Courtney Ward-Zbeetnoff.
---
September 8, 2020 | Theatre Studies
Theatre Studies 2202F
Professor Kim Solga, Director of our Theatre Studies program, demonstrates how she will use University College's WALS classroom to teach a hybrid online/in-person course.
---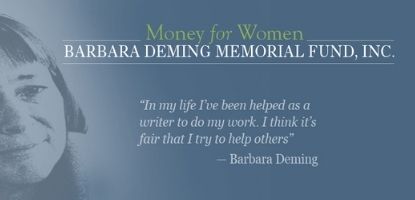 September 8, 2020 | Barbara Deming Memorial Fund, Inc.
Claudia Manley, 2020 Money for Women Finalist
Grants from Money for Women give encouragement and recognition to women writers and visual artists whose feminist-centered work is often undervalued by other funding sources.
---
September 2, 2020 | The East
A powerful new track from our Alice Munro Chair in Creativity Ivan Coyote and T. Thomason
What happens when you put two queer icons of the Canadian music scene together in one room? You get "Birdsong Pt. II," an absolute work of art for the ears and hearts of listeners big and small, young and old, and most importantly, the young queer folk who need role models now more than ever.
---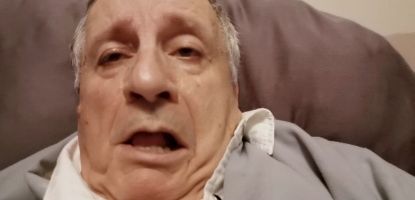 August 19, 2020 | London Free Press
Et tu, COVID?: Western's Summer Shakespeare fetes 40 years with virtual Pandemic Julius Caesar
Western University's Department of English and Writing Studies celebrates 40 years of Summer Shakespeare with a virtual performance of the classic adapted by London actor-director Jeff Culbert: Pandemic Julius Caesar.
---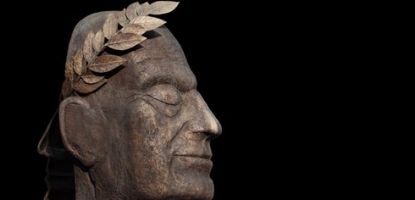 August 13, 2020 | Western News
Pandemic inspires Summer Shakespeare
COVID-19 has transformed the annual theatre performance into an online event, a Zoom-recorded production of Pandemic Julius Caesar that will be posted to the English and Writing Studies YouTube channel from Aug. 20 to 31.
---
August 7, 2020 | CBC Arts
Alice Munro Chair in Creativity Ivan Coyote offers some 'armour' for trans kids
Watch the prolific Coyote's moving performance from CBC's virtual special Queer Pride Inside. 5:11
---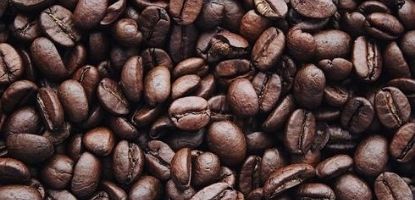 August 4, 2020 | Western News
Experiential Learning grants brew innovative courses
Professor Kim Solga's class is among four active-learning projects to be developed, with and for students, in the début year of the Experiential Learning Innovation Scholars Program. Students in Solga's class will immerse themselves in the theatre of life in a course integrating political science, medicine and policing as performance art.