Current News & Events
Past News & Events >
Please note that all academic job postings are now posted only on the Human Resources website and all applications must be submitted online here.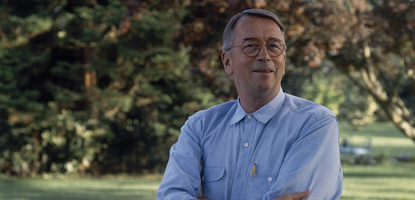 September 28, 2022 | Western News
English grad bequeaths $10M in scholarships
William (Bill) Hodgins, BA'54, bequeathed $10 million to Western to support scholarships in the Faculty of Arts and Humanities. His donation will fund more than 16 scholarships each year, in perpetuity.
---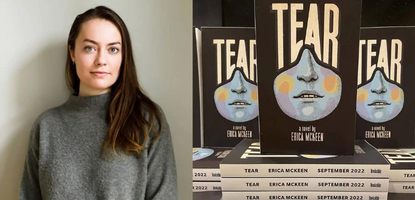 September 26, 2022 | Western News
English grad Erica McKeen, MA'20, returns to campus for the Creative Writers Speaker Series
McKeen will retrace the steps she walked as a student, as well as those she imagined for the protagonist as she reads from her debut novel Tear. Presented by Writing 2520A: Write Now! – Writers on Writing, everyone is invited on Wednesday, Sept. 28, and every week following, as different writers read from their work and talk about their craft.
---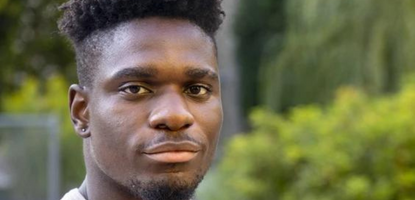 August 29, 2022 | London Free Press
Student Writer-in-Residence aims to rally Western wordsmiths
Even before he could read in his homeland of Jamaica, author and poet Matthew Dawkins remembers immersing himself in stories, demanding they be read to him over and over again.
---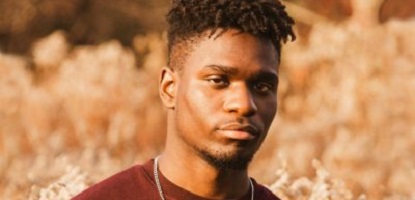 August 22, 2022 | Western News
Student Writer-in-Residence looks to unite Western's creative community
An author and poet, Matthew Dawkins' debut novel is set for release this fall.
---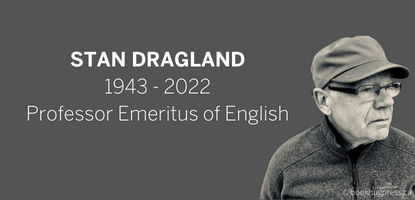 August 5, 2022 | Faculty of Arts & Humanities
In Memoriam: Professor Emeritus Stan Dragland
We are deeply saddened to learn of the passing of Professor Emeritus Stan Dragland, who taught for 29 years in the Department of English at Western. An icon in Canadian Literature, Professor Dragland was long admired as a dedicated educator, a literary critic, editor, poet, novelist, and community-builder.
---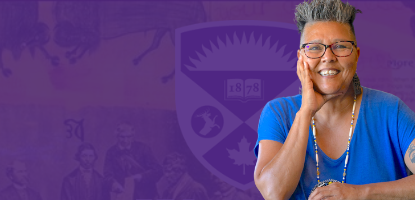 July 26, 2022 | Western News
Award-winning poet joins Western as new Writer-in-Residence
January Roger's expertise from print poetry to performance poetry, to radio, theatre and new media is reflective of English and Writing Studies' evolving identity as a home to multiple programs in literature, theatre, performance, and film. Moreover, January's connection to her home community of Six Nations of the Grand River is key to our vision of nurturing our relationships with local Indigenous nations and learning from brilliant Indigenous artists across this region.
---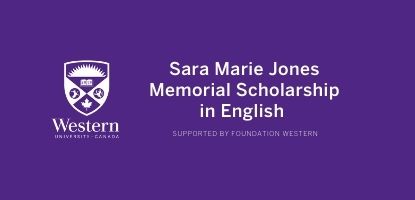 July 13, 2022 | Graduate Studies
2021-22 Sara Marie Jones Memorial Scholarship in English
The Sara Marie Jones Scholarship selection committee is delighted to award this year's prize to Andrew Pudlak for his essay, "'Spirals of Power and Pleasure': Modes of Resistance in The History of Sexuality." The essay is a thoughtful and nuanced exploration of Foucault's understanding of power and the strategies he proposes for resisting it that productively places his work in conversation with Butler and Derrida. The committee was impressed by the clarity with which the essay unpacked the core concepts of The History of Sexuality while situating it in relation to both Foucault's earlier work and his commentators, and by the maturity and precision of the prose.

The Graduate Studies Office would like to thank those students who submitted an essay for the competition, as well as the members of the adjudication committee, Drs Aaron Schneider, Mary Helen McMurran, and Alison Lee, for their enthusiasm and dedication to our students, and for their work on this competition.