Current News & Events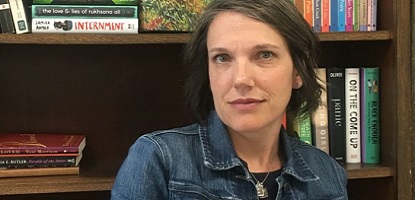 June 13, 2019 | Western News
Book explores Wilder in 'Little House' – and beyond
Arts and Humanities professor Miranda Green-Barteet has co-edited the upcoming 'Reconsidering Laura Ingalls Wilder: Little House and Beyond,' published by University Press Mississippi.

---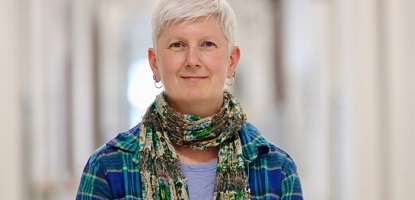 June 4, 2019 | Western News
Professor explores poetry's power in tenuous times
English and Writing Studies professor Madeline Bassnett sees poetry as a way to see through tough issues. Her new book, 'Under the Gamma Camera,' offers a frank portrait of her journey through breast cancer, and a larger picture of our internal struggles with external realities.

---
<
May 19, 2019 | CBC
Professor John Leonard talks about Game of Thrones and predicts how the show will end
London Morning host Rebecca Zandbergen sat down with John Leonard, a professor from Western University's English department who teaches a course on the Game of Thrones (English 2096G) universe through George R. R. Martin's series A Song of Ice and Fire.
---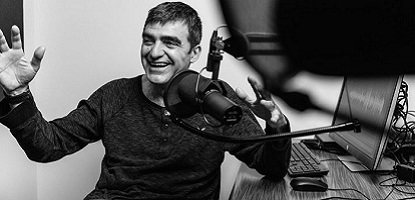 May 15, 2019 | Western News
Internationally acclaimed novelist Nino Ricci hosts the new 'Who Do You Think You Are? With Nino Ricci' podcast
Who Do You Think You Are? With Nino Ricci allows listeners to eavesdrop on conversations between Ricci, the inaugural holder of the Alice Munro Chair in Creativity in the Faculty of Arts & Humanities, and Western professors who are "making a difference in their fields by challenging old assumptions or forging new models for how we make sense of the world."

---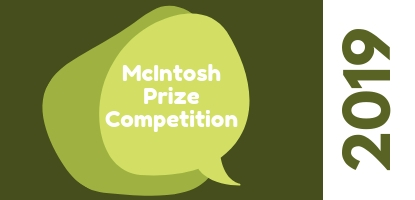 May 10, 2019 | Graduate Studies
Erin Akerman and Thomas Sorensen awarded 2019 McIntosh Prize
Erin's paper, "'They assumed, to the visionary eye, strange forms': Resisting Prophecy in Anna Jameson's Winter Studies and Summer Rambles with the Drummond Island Métis," set recovered Indigenous voices from the archive in dialogue with a canonical settler author, showing that the widely-recognized rhetoric of sympathy in Jameson's writing coexists with an eliminationist prophetic voice. The presentation combined close reading of Jameson's work and archival work, and also made excellent use of visual material including readings of Jameson's own drawings and of maps of the territories traversed by Drummond Island Métis in their migration to Penetanguishene. Erin engaged with an exceptionally wide range of critical disciplines to reframe settler texts using recovered Indigenous narratives.

Thomas' paper "Between Emerson and his Severall Voices" undertook a close reading of passages from a hypercanonical US author, Ralph Waldo Emerson. Working from Emerson's essays, Thomas teased out the ways he systematically enhances the dissonance between his own stance as author and the positions adopted by the various personae who appear as speakers in his writings. By so doing, Thomas' work showed how close reading can unsettle widely-held views regarding Emerson's philosophical positions, and reveal him as a far more unsettling, open-endedly dialectical thinker, than he is often taken to be.

Congratulations to both Erin and Thomas, and to all the speakers for your outstanding presentations!

---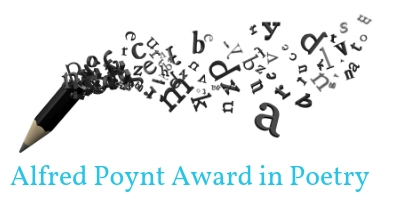 May 3, 2019 | Undergraduate Studies
Noelle Schmidt awarded the 2019 Alfred Poynt Award in Poetry
The judges selected "a demand that knows nothing" for its impressive structural rigor and emotional depth. The treatment of suicidal ideation is sensitive and nuanced, deftly avoiding familiar language or melodrama. This poem's very form enacts the transformative thoughts of the speaker: vivid, painterly imagery immerses readers in the speaker's harrowing memory just as accelerating patterns of repetition move readers towards the glimmer of light sparked by the artistic act itself. This poem's gorgeous marriage of image, musicality, and structure achieves a deeply resonant final effect.
Honorable Mention was also awarded to Camille Intson.
---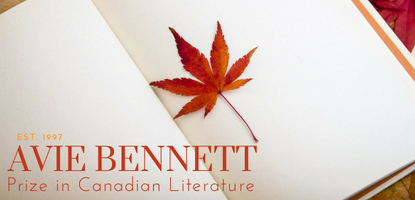 May 2, 2019 | Undergraduate Studies
Meher Hakim awarded the 2019 Avie Bennett Prize in Canadian Literature
The 2019 Avie Bennett Prize in Canadian Literature has been awarded to Meher Hakim for her paper "The Japanese-Canadian Experience: Dehumanization, Rape, and Blame in Joy Kowaga's Obasan." The paper offers an insightful analysis of the ways that Kogawa's novel deploys metaphors and imagery of animality to depict the dehumanization of Japanese Canadians during the period of internment in the WWII era. Through a combination of thoughtful close readings and the deft incorporation of secondary scholarship, the essay offers a compelling analysis of the text. The adjudication committee would like to congratulate Meher, and to thank all the students who submitted their excellent and provocative work.
---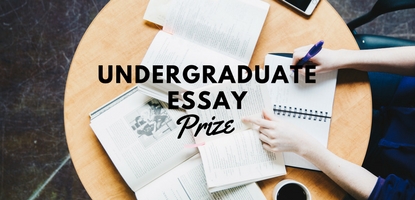 April 23, 2019 | Undergraduate Studies
Jiali (Betty) Wang awarded the 2019 Undergraduate Essay Prize
Betty Wang's essay, "Equiano and his Fight for Smithian Market Ideals in The Interesting Narrative" shows how Olaudah Equiano, an eighteenth-century enslaved African who bought his freedom, absorbs Adam Smith's ideals of a capitalist system and, at the same time, exposes this system as flawed and self-defeating as long as it engages in the slave trade. The adjudicators found Wang's reading of Equiano and her use of Adam Smith's central tenets to be both original and astute. Her demonstration of the hinge between the larger economic system and Equiano's daily life events is nuanced and presented persuasively in clear and lively prose. Congratulations to Betty and thanks to all the students who submitted excellent essays!
---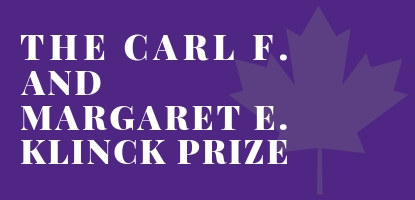 April 18, 2019 | Graduate Studies
Erin Akerman awarded the 2018-19 Klinck Prize
The Committee on Graduate Studies has awarded the 2018-19 Klinck Prize to Erin for her thesis-in-progress, "Unsettling Sympathy: Representations of Indigenous Identity in the Great Lakes Region of Canada in Nineteenth-Century Literature." Erin is supervised by Dr. Pauline Wakeham. The committee felt that Erin's work will make an excellent contribution to scholarship in Canadian Literature and that it is very deserving of the Prize.
---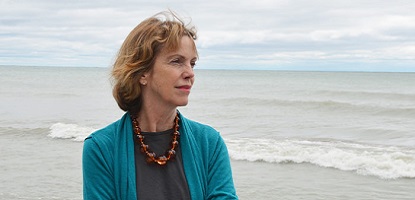 April 15, 2019 | Western News
Urquhart named 2019-20 Writer-in-Residence
"I love being in touch with young people; they keep you grounded and in focus in a way that cannot possibly happen in any other format." Urquhart will be on campus, taking appointments, and looks forward to working in and with the literary community in London. There are "lots of surprises in store" for her residency.
---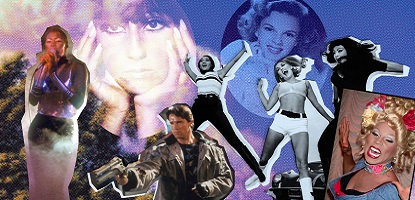 April 4, 2019 | them.
What is camp? A guide to this year's Met Gala theme, "Camp: Notes on Fashion"
"There is no 'camp' without 'queer,'" says Allan Pero, a critical theory professor at the University of Western Ontario currently at work on a book about camp. "It is a crucial, constitutive part of it."

---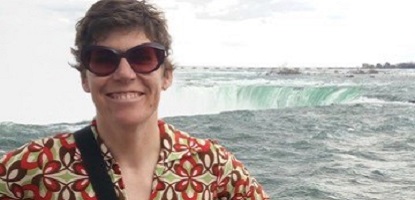 April 4, 2019 | Faculty Awards
Professor Kim Solga named a Graham and Gale Wright Distinguished Scholar for 2019
Awarded by the Faculty of Arts and Humanities in recognition of Professor Solga's wide-ranging and enterprising initiatives in her field of research.

---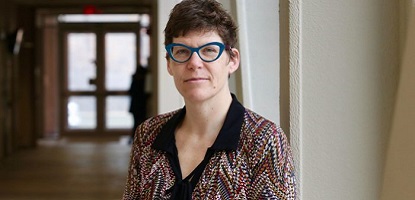 March 26, 2019 | Western News
Kim Solga is "kind of a weirdo" when it comes to her teaching
"There are lots of ways to make lectures more dynamic. But I'm a fan of turning the tables and asking the students to participate in the learning process," said the English and Writing Studies professor.

---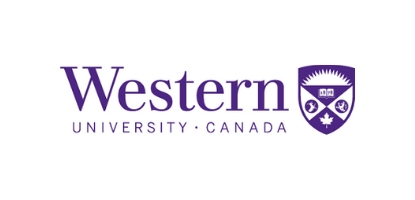 March 19, 2019 | Office of the President
Professor Richard Moll, recipient of the 2019 Faculty Scholars Award
This award recognizes Richard's unique scholarly achievements in teaching and research and celebrates his outstanding contributions to the department, faculty, and university. Nominated by faculty deans and selected by the Faculty Selection committee chaired by the Provost, recipients of this award must have an international presence in their discipline and be considered all-round scholars.

Richard is an internationally respected scholar in his fields of expertise: literature in medieval England, the history and structure of the English language, Arthurian literature, medieval biography and historiography, medieval heraldry and heraldic culture, early print culture, and editing as a form of scholarship. His scholarly work includes Before Malory: Reading Arthur in Later Medieval England (U Toronto P, 2003), a critical edition of William Caxton's The Booke of Ovyde Named Methamorphose (jointly published by Oxford's Bodleian Library and the Pontifical Institute of Medieval Studies, Toronto, 2013), A Heraldic Miscellany: Fifteenth-Century Treatises on Blazon and the Office of Arms in English and Scots (Liverpool University Press, 2018), as well as many articles and reviews. As Undergraduate Chair, he is serving his fourth year (an extension of his initial term), and we owe him a debt of gratitude for having seen the English program through the development of learning outcomes, the 2017-18 IQAP undergraduate program review, and a large-scale curriculum consultation and revision. He is also a highly regarded, passionately committed teacher who has contributed in significant ways to both undergraduate and graduate programs.

---
March 7, 2019 | Undergraduate Studies
Elizabeth Saks winner of the Lillian Kroll Prize in Creative Writing
"Room for Rent" is a witty, satirical take on the Harpies of Homer's Odyssey that reinvigorates the mythological material by resituating it in a contemporary context. Tackling the themes of desire, appetite, and social deviance, the story seamlessly blends the canonical with a careful attention to the grubbier details of student life to produce social commentary that is cleverly framed, carefully observed, and entirely satisfying.

Honourable Mentions were also awarded to Madeleine Ghesquiere for "The Stories We Tell" and Gabrielle Drolet for "Grass".
---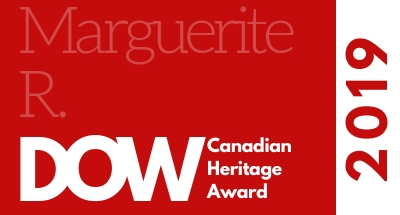 March 6, 2019 | Undergraduate Studies
Gabrielle Drolet ("Little Malta") & Noelle Schmidt ("an inheritance") winners of the Marguerite R. Dow Canadian Heritage Award
'Little Malta' is a touching exploration of familial identity. The speaker recounts the stories 'Nana' tells of Malta - 'the clotheslines hanging between bright houses', fish cooking in the family restaurant, picking snails from rocks – and describes her own life in 'Little Malta', 'a small community of men and women who fled an isolated country' and who still attend Maltese Mass and eat pastizzis. When Nana came to Canada, she came with her three young children and without their father, the speaker's grandfather. Gabrielle reorients this reflection on familial identity beautifully when the speaker hears that the absent grandfather is alive, now an isolated island himself unable to communicate or remember, in a hospital room in either Malta or Australia.
The poem "an inheritance" powerfully features a direct address to "you," who turns out to be a young World War II soldier from Hungary who does not believe in the war but finds that no one cares and he must fight to survive. The speaker of the poem encounters the living and dead victims of the Nazis and the lines accumulate the horrific reality that "you are eighteen years old and alone / and everything is afire." The end of the poem finds the speaker in Canada but it is as if the war is still ongoing, but this time the bodies are of Indigenous peoples whose children are stolen and killed. The poem is intense and unrelenting from start to finish. The final words of the poem remain vividly nightmarish with the phrase "but i know there are / two genocides in my blood."
---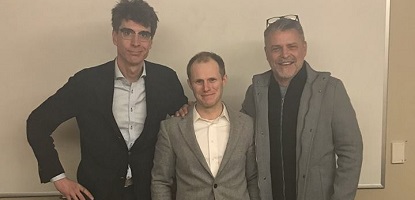 March 5, 2019 | Graduate Studies
Jonathan Stillman successfully defends his doctoral thesis
His thesis, titled "'What cannot active government perform, New-moulding man?': Eighteenth-century British georgics, political economy, and the liberal state" was supervised by Dr Joel Faflak. External examiner was Dr Christopher Fanning from Queen's. Pictured here Dr Fanning, Dr Stillman, and Dr Faflak.

---
February 27, 2019 | Undergraduate Studies
Maddie Storvold, BA '16, winner of CTV's, The Launch
Congratulations to Maddie Storvold on winning The Launch with her song "Don't Say You Love Me" co-written by Bryan Adams!

---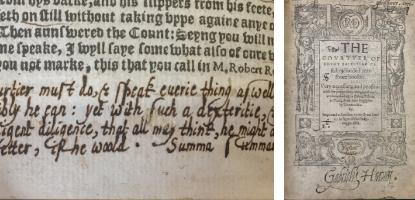 January 24, 2019 | Graduate Studies
Lisa Templin, PhD Candidate, shares her experience at the 2019 Multidisciplinary Graduate Student Conference
Conferences and research trips are difficult to fund on a graduate student budget, but with the generous support of the Newberry Center for Renaissance Studies consortium, I was able to attend the Multidisciplinary Graduate Student Conference and do research in the Newberry's special collections.
At the conference, I met and engaged with other graduate students from all over the world. The conference organizers were friendly and inviting, which made this conference a great opportunity for emerging scholars to present their research, ask questions, and bond over our mutual love of old books, libraries, and all things Renaissance.
Like any bibliophile, my favourite part of my experience at the Newberry was the books. The graduate conference gave us a taste of the Newberry's immense holdings through their collection presentations. The best part, for me, was looking through the original quartos of the plays that I have been studying in my dissertation. Though my primary interest is in English Renaissance drama, the most interesting item that I found wasn't a play at all, but a 1561 volume of Baldassare Castiglione's The Courtier, translated into English by Thomas Hoby, that was owned and annotated by Gabriel Harvey in 1572 (VAULT Case Y 712 .C27495). Harvey's manuscript notes all but take over the margins of the page as he summarizes the contents, makes note of passages for further study, and references other contemporary courtesy manuals. I spent hours reading Harvey's comments on Castiglione's work and thinking about the ways that people read and interact with texts. If my own treasured dog-eared and scribbled-over volumes are any indication, it doesn't seem as though much has changed even if prevailing attitudes have, but my experience at the Newberry has only increased my growing fascination with early modern manuscript marginalia.

---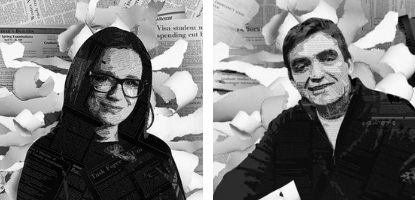 December 17, 2018 | Western News
Western News celebrates the year that was
Cherie Dimaline and Nino Ricci named 2019 Newsmakers of the Year.
---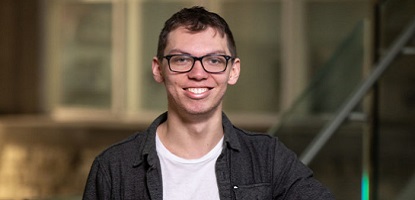 December 15, 2018 | Western News
Program provides 'right supports' for success
Thanks to Western's School Within A University (SWAU) program, Jason Paiero relishes famed English professor David Bentley's classes, enjoys writing for the student newspaper and serves on the Arts & Humanities Students' Council.

---

December 3, 2018 | Horror Studies
Spineless
Edited by English PhD candidate, Thomas Stuart, and recent PhD graduate, Riley McDonald and includes an essay from Cameron Riddell, English PhD Candidate. Special thanks to Nahmi Lee, English PhD Candidate for her assistance.

Although it seems to promise an immaterial, unmediated, almost supernatural collapse of space at the user's convenience, the cloud is not a solely spectral space. This introduction examines the cloud as a material object, a network of physical networks. It argues that inherent in the cloud's nature as an internetwork is an excess, an overwhelming capacity to connect, reorganize and integrate. The physical nature and user experience of the Internet presents an uncontrolled, networked mediation of our personal lives, our history, our physical media and our orientation to the increasingly digital world. Examining popular digital horror, such as Slender Man, The Dionaea House (2006) and Kris Straub's Ichor Falls (2009), alongside the articles collected in this special issue, this introduction argues that digital horror anxiously rehearses the cloud's voracious capacity to incorporate that which should be left alone.
---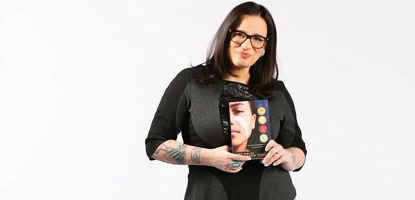 November 29, 2018 | CBC Books
Dimaline's The Marrow Thieves wins CODE Burt Award for Indigenous young adult literature
The book received the 2017 Governor General's Literary Award for young people's literature — text, the Kirkus Prize for young readers' literature and was defended on Canada Reads 2018 by Jully Black. The award was presented to Dimaline in front of over 200 students and teachers at Kitigan Zibi Kikinamadinan School in Quebec.
---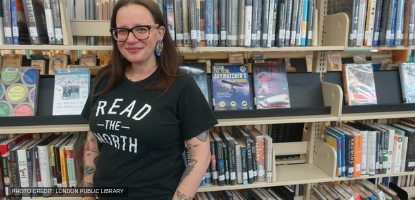 November 26, 2018 | London Public Library
One Book One London selection unveiled
'The Marrow Thieves' by Cherie Dimaline, 2018 Western Writer-in-Residence, was unveiled as the next book selected for the community reading intiative by the London Public Library.
---
November 23, 2018 | Alumni
English alumna among Most Powerful Women
The list, launched in 2003, is intended to shine a spotlight on the accomplishments of professional women across Canada, recognize talented leaders and inspire others to push the boundaries of what's possible.

---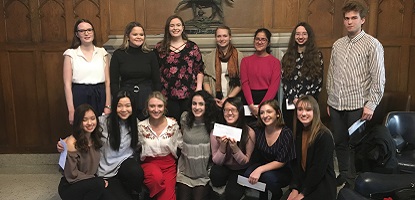 November 16, 2018 | Undergraduate Studies
Fall 2018 scholarship recipients
The Department of English & Writing Studies offers over 30 undergraduate awards & scholarships annually. We were proud to recognize the academic achievements of our outstanding students during our annual Fall Awards Reception.
---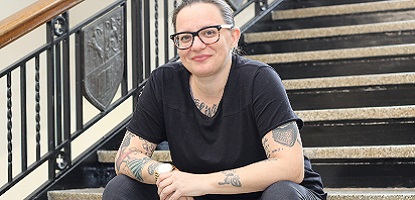 November 15, 2018 | Western News
Dimaline refuses to settle for soundbites
The 2018-19 Western Writer-In-Residence spoke to Western News reporter Adela Talbot about her new role and offers her insights.

---
November 14, 2018 | Research & Publications
Theory for Theatre Studies: Space by Kim Solga
Professor Solga's latest book provides a comprehensive introduction to the "spatial turn" in modern theatre and performance theory, exploring topics as diverse as embodied space, environmental performance politics, and urban performance studies. The book is written in accessible prose and features in-depth case studies of a range of performance works.
---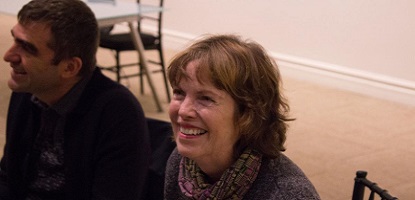 November 7, 2018 | The Gazette
Wordsfest: Nino Ricci and Jane Urquhart
The audience got to hear the speakers read excerpts from their own novels. Ricci read from his newest book, Sleep, followed by Urquhart reading from her newest book, The Night Stages, and the introduction of her novel The Stone Carvers.
---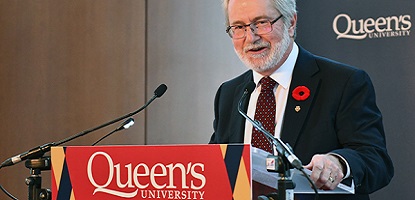 November 5, 2018 | Queen's University
Patrick Deane to serve as 21st Principal and Vice-Chancellor of Queen's University
Queen's University introduced its next Principal and Vice-Chancellor today at a special announcement event in Stauffer Library. Patrick Deane will become the 21st Principal and Vice-Chancellor on July 1, 2019, succeeding Principal Daniel Woolf.
---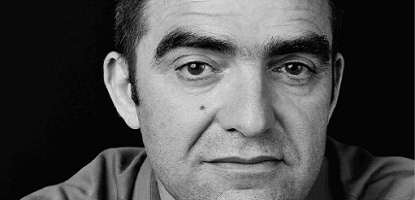 November 3, 2018 | PressReader.com
Wordsfest 2018: A meeting of the minds
Nino Ricci, the inaugural Alice Munro Chair in Creativity, has one word of advice for young writers: perseverance.
---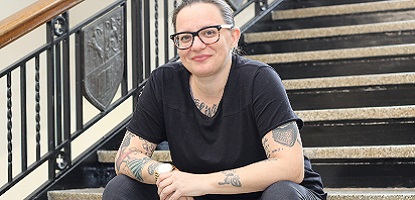 October 29, 2018 | Western News
Annual Words festival to capture our stories
Cherie Dimaline, the 2018-19 Writer-In-Residence at Western, will be at the opening reception of Words: London's Literary and Creative Arts Festival, taking place Nov. 2-4 at Museum London.
---
October 25, 2018 | Western News
Bailey: Stories build belonging
Cameron Bailey, BA'87 and Artistic Director & Co-Head of TIFF, the Toronto International Film Festival, spoke to graduates at Western's 312th Convocation, addressing anyone who has ever felt like an outsider, stressing the inclusivity that arises from sharing and listening to one another's stories..
---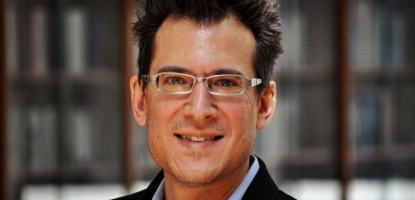 October 25, 2018 | Graduate Studies
Jonathan Sachs presents: Charlotte Smith's Longue Durée and the Uses of Genre
Charlotte Smith's "Beachy Head" juxtaposes immediate lived experience—lyric time—with remnants of a more distant past, like ruins and fossils. In Romantic-era geology, fossils were increasingly used to date changes to the earth's surface and to produce a historical account of the earth's development. But after asking "what time" fossil shells formed, Smith dismisses geological speculation as "Food for vague theories or vain dispute" (394). Taking up Smith's challenge to geology and scientific inquiry, this paper shows how Smith exposes the difficulty of establishing relations of scale and scope in order to demonstrate the usefulness of lyric experience for thinking about the historical past. Ultimately, I ask what her insights and techniques might be able to tell us about problems and challenges of periodization in literary history.
---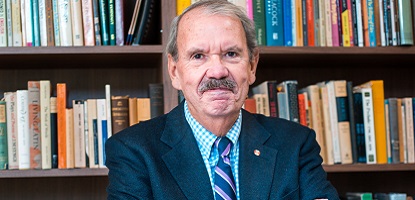 October 23, 2018 | The Gazette
Prof. David Bentley on the need for conversation
When I change an idea or an opinion I have made a transition: I have shed or modified part of who I was and replaced it wholly or partially with something new and different. Samuel Johnson again: "We see a little, and form an opinion; we see more, and change it." Conversations that foster and even encourage such changes are — or should be — central to the life of a university, for students and professors alike.
---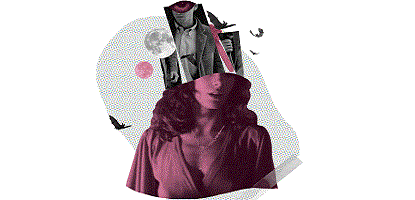 October 18, 2018 | The Gazette
Fear factor: The link between anxiety and horror films
Steven Bruhm, Robert and Ruth Lumsden Professor of English explains that horror is a fundamentally conservative genre in that it usually ends by putting back in place the kind of values we might see eroding culturally.
---
October 17, 2018 | Western News
English alumni named Top 20 Under 40
Western University congratulates eight of its alumni for being named to London's Top 20 Under 40, as identified by London Inc. magazine, for 2018. The honour is awarded to young leaders who make a difference in the community.
---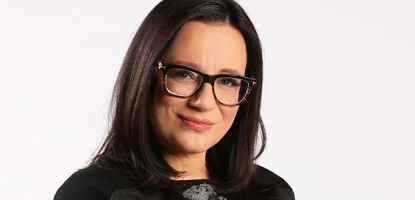 October 15, 2018 | CBC
Dimaline awarded the 2018 Sunburst Award for Excellence in Canadian Literature of the Fantastic
Western's Writer-in Residence Cherie Dimaline's award-winning dystopian novel, The Marrow Thieves follows an Indigenous teen named Frenchie and his found family, as they dodge residential school recruiters in a climate change-ravaged future North America.
---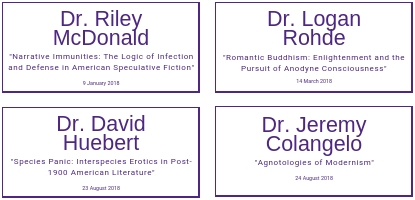 September 27, 2018 | Graduate Studies
Students successfully defend PhD thesis
Congratulations to four students who successfully defended their doctoral dissertations in the Winter and Summer 2018 terms (in chronological order): Dr Riley McDonald, Dr Logan Rohde, Dr David Huebert, Dr Jeremy Colangelo.
---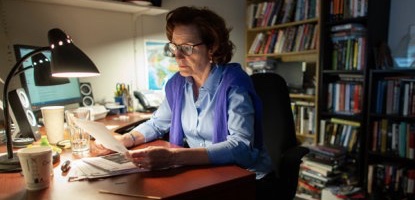 September 26, 2018 | Western Alumni
Carol Off credits English degree for teaching her how to navigate the stories she tells
I understand things because of what I learned from literature. It was the best grounding in what I do now – knowing the shape of a story, the rise and fall of action, what redeeming qualities are, learning to look for the humanity in everything. That's what literature does; it seeks the humanity in everything. In every book, at the core of it, is the search for our humanity and the humanity of others.
---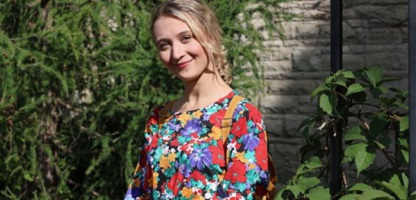 September 26, 2018 | Western News
Intson brings passion for arts to student writer role
Camille Intson, a fourth-year English and Theatre and Performance Studies student and multidisciplinary artist and writer, is the 2018-19 Student-Writer-in-Residence at Western.
---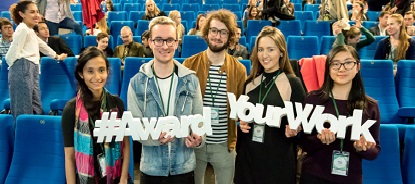 September 25, 2018 | Global Undergraduate Awards
English MA student named Regional Winner
Congratulations to Wyatt Merkley, English & Writing Studies MA student, who was recently named as a Regional Winner for US & Canada at the Global Undergraduate Awards!
---
September 25, 2018 | Emma Frankland
Award-winning performance and theatre artist
In London, England Emma has been a core member of Shakespeare's Globe's 'Read Not Dead' project, and her work on the 'None of Us is Yet a Robot' project explores gender, trans identity and the politics of transition. Her success and imagination as a performer, as well as her work exploring the politics, representation, and experience of trans identity and transition, offer much of interest for our students and ourselves.
---
<
September 11, 2018 | CBC
Western's first Alice Munro Chair of Creativity
Acclaimed author, Nino Ricci tells London Morning about his new job as Western U's first Alice Munro Chair of Creativity.
---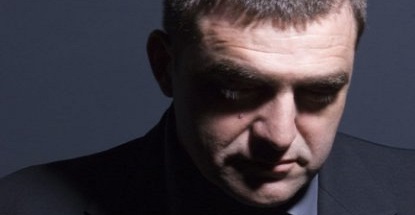 September 9, 2018 | Western News
Ricci to explore creativity in every campus corner
Nino Ricci lends a brilliant ear for creativity to Western as the inaugural holder of the Alice Munro Chair in Creativity. Ricci, whose internationally acclaimed first novel, Lives of the Saints, spent 75 weeks on the Globe and Mail's bestseller list and won the F.G. Bressani Prize, the Books in Canada First Novel Award and Governor General's Award for Fiction, joins the Western community this term.
---
August 10, 2018 | Western News
Recent grad embraces new life in 'Memoriam'
Sydney Brooman, Western's 2017-18 Student Writer in Residence, writes, stars and produces Memoriam, a fictional podcast that takes the form of audio recordings made by 18-year-old obituary writer Elliot Keel, who is able to interact with the ghosts of those they write about.
---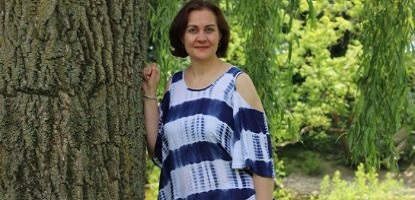 August 3, 2018 | Western News
Perseverance turns mission 'Impossible'
English professor Clarissa Suranyi is working on a companion novel to the recently published Impossible Saints titled Bear No Malice, which will be published in January 2019. Step "inside the purr machine" and get a window into her bookishness.
---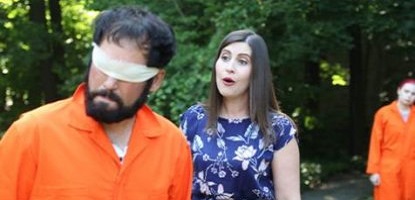 July 26, 2018 | Western News
Summer Shakespeare welcomes Milton to stage
This year's Summer Shakespeare production is a provocative, world premiere modern-dress version of John Milton's Samson Agonistes, a dramatic retelling of the hero's captivity and final catastrophe which will also include a fascinating roundtable discussion with leading Milton scholars and Play Director.
---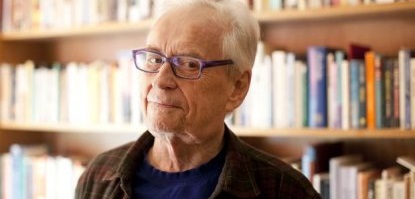 July 4, 2018 | Western News
Remembering David McFadden, poet, former Writer-in-Residence
David McFadden, Canadian poet, winner of the Griffin Poetry Prize, fiction writer and travel writer who served as Western's Writer-in-Residence in 1983, died earlier this month from complications associated with Alzheimer's disease. He is pictured here in 2013.
---
Please note that all academic job postings are now posted only on the Human Resources website and all applications must be submitted online here.