Current News & Events
Please note that all academic job postings are now posted only on the Human Resources website and all applications must be submitted online here. 
---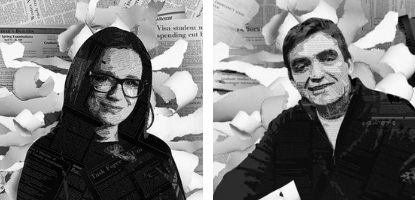 December 17, 2018 | Western News
Western News celebrates the year that was
Cherie Dimaline and Nino Ricci named 2019 Newsmakers of the Year.
---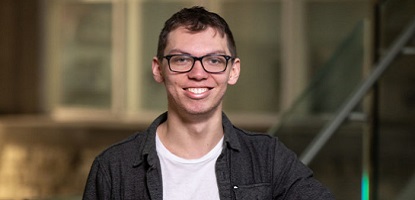 December 15, 2018 | Western News
Program provides 'right supports' for success
Thanks to Western's School Within A University (SWAU) program, Jason Paiero relishes famed English professor David Bentley's classes, enjoys writing for the student newspaper and serves on the Arts & Humanities Students' Council.

---

December 3, 2018 | Horror Studies
Spineless
Edited by English PhD candidate, Thomas Stuart, and recent PhD graduate, Riley McDonald and includes an essay from Cameron Riddell, English PhD Candidate. Special thanks to Nahmi Lee, English PhD Candidate for her assistance.

Although it seems to promise an immaterial, unmediated, almost supernatural collapse of space at the user's convenience, the cloud is not a solely spectral space. This introduction examines the cloud as a material object, a network of physical networks. It argues that inherent in the cloud's nature as an internetwork is an excess, an overwhelming capacity to connect, reorganize and integrate. The physical nature and user experience of the Internet presents an uncontrolled, networked mediation of our personal lives, our history, our physical media and our orientation to the increasingly digital world. Examining popular digital horror, such as Slender Man, The Dionaea House (2006) and Kris Straub's Ichor Falls (2009), alongside the articles collected in this special issue, this introduction argues that digital horror anxiously rehearses the cloud's voracious capacity to incorporate that which should be left alone.
---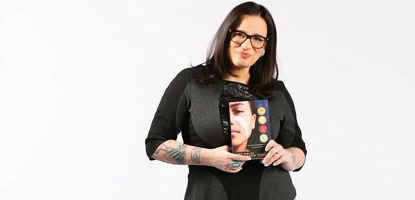 November 29, 2018 | CBC Books
Dimaline's The Marrow Thieves wins CODE Burt Award for Indigenous young adult literature
The book received the 2017 Governor General's Literary Award for young people's literature — text, the Kirkus Prize for young readers' literature and was defended on Canada Reads 2018 by Jully Black. The award was presented to Dimaline in front of over 200 students and teachers at Kitigan Zibi Kikinamadinan School in Quebec.
---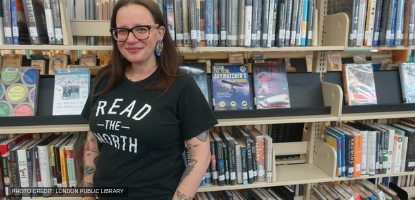 November 26, 2018 | London Public Library
One Book One London selection unveiled
'The Marrow Thieves' by Cherie Dimaline, 2018 Western Writer-in-Residence, was unveiled as the next book selected for the community reading intiative by the London Public Library.
---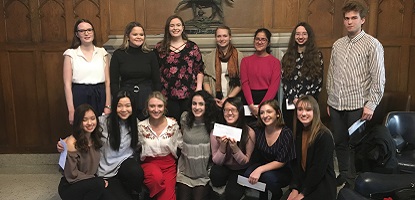 November 16, 2018 | Undergraduate Studies
Fall 2018 scholarship recipients
The Department of English & Writing Studies offers over 30 undergraduate awards & scholarships annually. We were proud to recognize the academic achievements of our outstanding students during our annual Fall Awards Reception.
---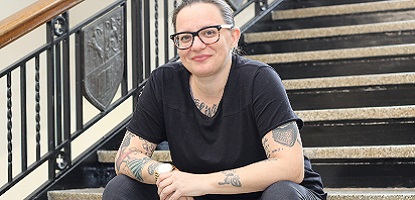 November 15, 2018 | Western News
Dimaline refuses to settle for soundbites
The 2018-19 Western Writer-In-Residence spoke to Western News reporter Adela Talbot about her new role and offers her insights.

---
November 14, 2018 | Research & Publications
Theory for Theatre Studies: Space by Kim Solga
Professor Solga's latest book provides a comprehensive introduction to the "spatial turn" in modern theatre and performance theory, exploring topics as diverse as embodied space, environmental performance politics, and urban performance studies. The book is written in accessible prose and features in-depth case studies of a range of performance works.
---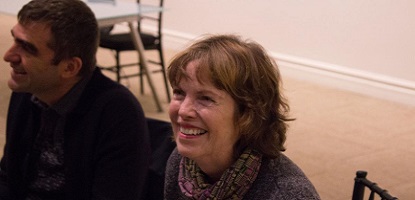 November 7, 2018 | The Gazette
Wordsfest: Nino Ricci and Jane Urquhart
The audience got to hear the speakers read excerpts from their own novels. Ricci read from his newest book, Sleep, followed by Urquhart reading from her newest book, The Night Stages, and the introduction of her novel The Stone Carvers.
---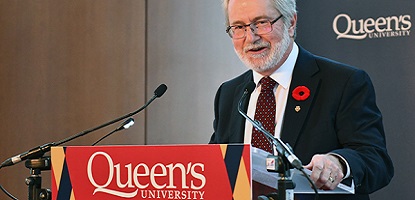 November 5, 2018 | Queen's University
Patrick Deane to serve as 21st Principal and Vice-Chancellor of Queen's University
Queen's University introduced its next Principal and Vice-Chancellor today at a special announcement event in Stauffer Library. Patrick Deane will become the 21st Principal and Vice-Chancellor on July 1, 2019, succeeding Principal Daniel Woolf.
---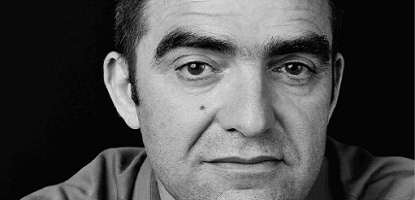 November 3, 2018 | PressReader.com
Wordsfest 2018: A meeting of the minds
Nino Ricci, the inaugural Alice Munro Chair in Creativity, has one word of advice for young writers: perseverance.
---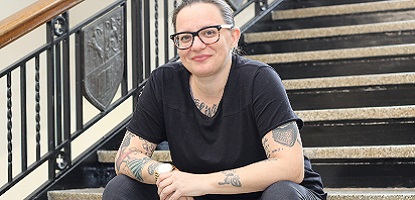 October 29, 2018 | Western News
Annual Words festival to capture our stories
Cherie Dimaline, the 2018-19 Writer-In-Residence at Western, will be at the opening reception of Words: London's Literary and Creative Arts Festival, taking place Nov. 2-4 at Museum London.
---
October 25, 2018 | Western News
Bailey: Stories build belonging
Cameron Bailey, BA'87 and Artistic Director & Co-Head of TIFF, the Toronto International Film Festival, spoke to graduates at Western's 312th Convocation, addressing anyone who has ever felt like an outsider, stressing the inclusivity that arises from sharing and listening to one another's stories..
---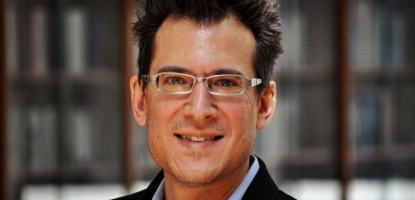 October 25, 2018 | Graduate Studies
Jonathan Sachs presents: Charlotte Smith's Longue Durée and the Uses of Genre
Charlotte Smith's "Beachy Head" juxtaposes immediate lived experience—lyric time—with remnants of a more distant past, like ruins and fossils. In Romantic-era geology, fossils were increasingly used to date changes to the earth's surface and to produce a historical account of the earth's development. But after asking "what time" fossil shells formed, Smith dismisses geological speculation as "Food for vague theories or vain dispute" (394). Taking up Smith's challenge to geology and scientific inquiry, this paper shows how Smith exposes the difficulty of establishing relations of scale and scope in order to demonstrate the usefulness of lyric experience for thinking about the historical past. Ultimately, I ask what her insights and techniques might be able to tell us about problems and challenges of periodization in literary history.
---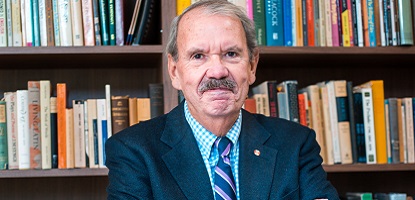 October 23, 2018 | The Gazette
Prof. David Bentley on the need for conversation
When I change an idea or an opinion I have made a transition: I have shed or modified part of who I was and replaced it wholly or partially with something new and different. Samuel Johnson again: "We see a little, and form an opinion; we see more, and change it." Conversations that foster and even encourage such changes are — or should be — central to the life of a university, for students and professors alike.
---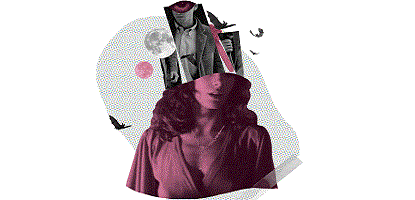 October 18, 2018 | The Gazette
Fear factor: The link between anxiety and horror films
Steven Bruhm, Robert and Ruth Lumsden Professor of English explains that horror is a fundamentally conservative genre in that it usually ends by putting back in place the kind of values we might see eroding culturally.
---
October 17, 2018 | Western News
English alumni named Top 20 Under 40
Western University congratulates eight of its alumni for being named to London's Top 20 Under 40, as identified by London Inc. magazine, for 2018. The honour is awarded to young leaders who make a difference in the community.
---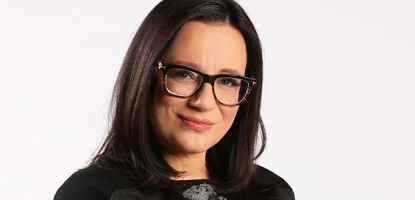 October 15, 2018 | CBC
Dimaline awarded the 2018 Sunburst Award for Excellence in Canadian Literature of the Fantastic
Western's Writer-in Residence Cherie Dimaline's award-winning dystopian novel, The Marrow Thieves follows an Indigenous teen named Frenchie and his found family, as they dodge residential school recruiters in a climate change-ravaged future North America.
---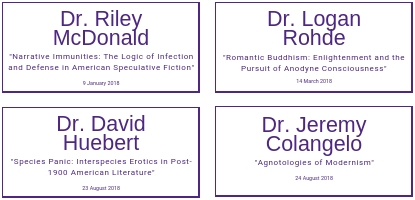 September 27, 2018 | Graduate Studies
Students successfully defend PhD thesis
Congratulations to four students who successfully defended their doctoral dissertations in the Winter and Summer 2018 terms (in chronological order): Dr Riley McDonald, Dr Logan Rohde, Dr David Huebert, Dr Jeremy Colangelo.
---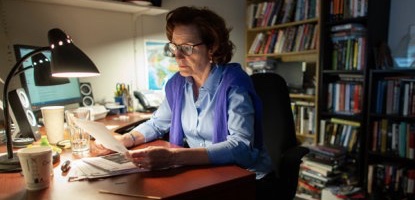 September 26, 2018 | Western Alumni
Carol Off credits English degree for teaching her how to navigate the stories she tells
I understand things because of what I learned from literature. It was the best grounding in what I do now – knowing the shape of a story, the rise and fall of action, what redeeming qualities are, learning to look for the humanity in everything. That's what literature does; it seeks the humanity in everything. In every book, at the core of it, is the search for our humanity and the humanity of others.
---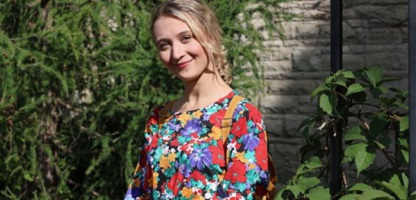 September 26, 2018 | Western News
Intson brings passion for arts to student writer role
Camille Intson, a fourth-year English and Theatre and Performance Studies student and multidisciplinary artist and writer, is the 2018-19 Student-Writer-in-Residence at Western.
---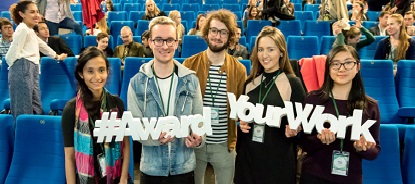 September 25, 2018 | Global Undergraduate Awards
English MA student named Regional Winner
Congratulations to Wyatt Merkley, English & Writing Studies MA student, who was recently named as a Regional Winner for US & Canada at the Global Undergraduate Awards!
---
September 25, 2018 | Emma Frankland
Award-winning performance and theatre artist
In London, England Emma has been a core member of Shakespeare's Globe's 'Read Not Dead' project, and her work on the 'None of Us is Yet a Robot' project explores gender, trans identity and the politics of transition. Her success and imagination as a performer, as well as her work exploring the politics, representation, and experience of trans identity and transition, offer much of interest for our students and ourselves.
---
<
September 11, 2018 | CBC
Western's first Alice Munro Chair of Creativity
Acclaimed author, Nino Ricci tells London Morning about his new job as Western U's first Alice Munro Chair of Creativity.
---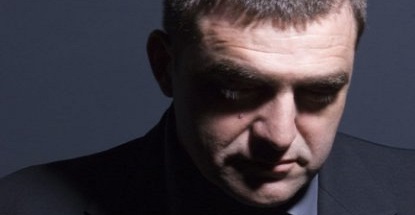 September 9, 2018 | Western News
Ricci to explore creativity in every campus corner
Nino Ricci lends a brilliant ear for creativity to Western as the inaugural holder of the Alice Munro Chair in Creativity. Ricci, whose internationally acclaimed first novel, Lives of the Saints, spent 75 weeks on the Globe and Mail's bestseller list and won the F.G. Bressani Prize, the Books in Canada First Novel Award and Governor General's Award for Fiction, joins the Western community this term.
---
August 10, 2018 | Western News
Recent grad embraces new life in 'Memoriam'
Sydney Brooman, Western's 2017-18 Student Writer in Residence, writes, stars and produces Memoriam, a fictional podcast that takes the form of audio recordings made by 18-year-old obituary writer Elliot Keel, who is able to interact with the ghosts of those they write about.
---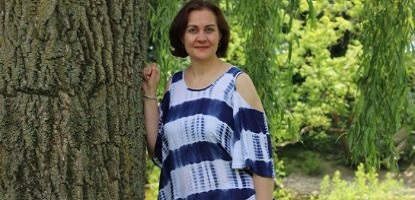 August 3, 2018 | Western News
Perseverance turns mission 'Impossible'
English professor Clarissa Suranyi is working on a companion novel to the recently published Impossible Saints titled Bear No Malice, which will be published in January 2019. Step "inside the purr machine" and get a window into her bookishness.
---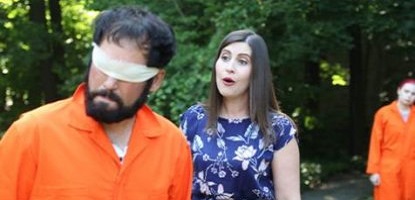 July 26, 2018 | Western News
Summer Shakespeare welcomes Milton to stage
This year's Summer Shakespeare production is a provocative, world premiere modern-dress version of John Milton's Samson Agonistes, a dramatic retelling of the hero's captivity and final catastrophe which will also include a fascinating roundtable discussion with leading Milton scholars and Play Director.
---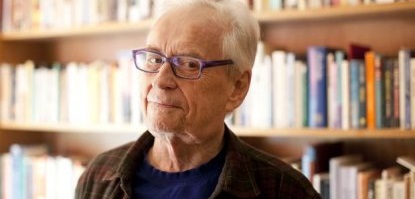 July 4, 2018 | Western News
Remembering David McFadden, poet, former Writer-in-Residence
David McFadden, Canadian poet, winner of the Griffin Poetry Prize, fiction writer and travel writer who served as Western's Writer-in-Residence in 1983, died earlier this month from complications associated with Alzheimer's disease. He is pictured here in 2013.