Current News & Events
Please note that all academic job postings are now posted only on the Human Resources website and all applications must be submitted online here.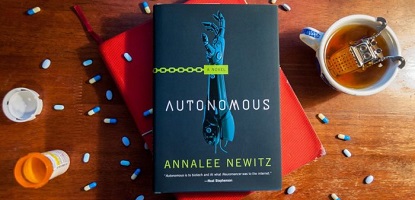 September 30, 2019 | Western News
Journey into the 'Dark'
Take a journey into the not-so-distant past and future, along with a 'Dark' present that wrestles with both, when English and Writing Studies professor Chris Keep takes his turn on Read. Watch. Listen.
---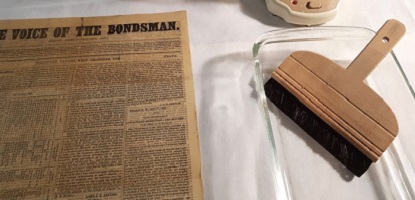 August 21, 2019 | Western News
Western rediscovers, revives long-lost abolitionist newspaper
English professor Alyssa MacLean, a specialist in countercultural political movements of the 19th Century, said the paper's preservation and rediscovery is remarkable. More coverage >>
---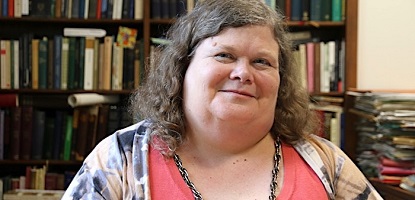 August 19, 2019 | Western News
University's role at heart of new course
Starting January 2020, English and Writing Studies Professor Jane Toswell will teach This University, a new online/in-class course intended to be an academic look at what universities are – and are not – against the backdrop of Western.
---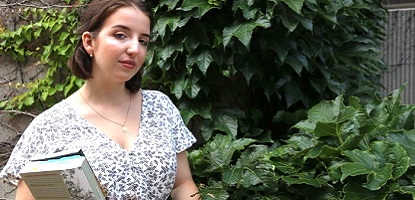 July 30, 2019 | Western News
Poetry, journalism mix for Student Writer-in-Residence
Gabrielle Drolet, a fourth-year English and Writing Studies student, is Western's 2019-2020 Student Writer-in-Residence.
---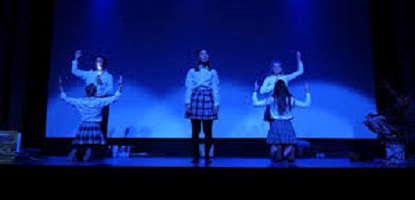 July 29, 2019 | CBC
Camille Intson BA'19, wins Best in Fringe
Intson - recent grad, former Student Writer-in-Residence, and playwright, director and producer of WE ALL GOT LOST - wins Best in Fringe, the award for the most attended show at the festival. The show walked away with three awards in total, including Best New Play and Best in Venue.
---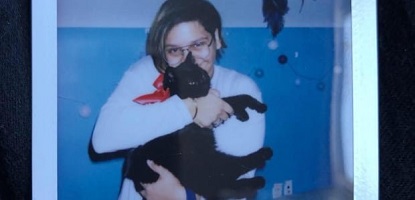 July 23, 2019 | CBC
English student finds sense of belonging
Kriti Mehra, an LGBTQ+ student who moved from Mumbai to London to study in Western English and Writing Studies says that finding their own community was different in 'a nice way' when they came to Western. They were happy to find people who they could talk to who could relate to their experiences.
---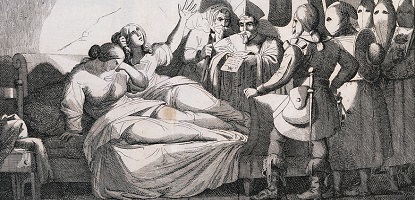 July 12, 2019 | Keats-Shelley Association of America
The Cenci 2019
To mark the bicentenary of Percy Bysshe Shelley's drama, The Cenci, the Keats-Shelley Association of America interviewed Professors Monika Lee and Jo Devereux. This production will be staged by students in our popular undergraduate course English 2041F (Fall Theatre Production) from December 4-7, 2019.
---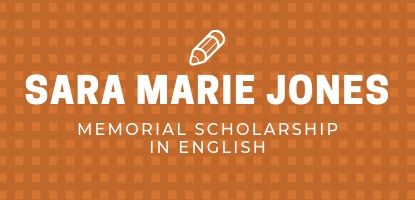 July 12, 2019 | English Graduate Studies
Sara Marie Jones Memorial Scholarship
Congratulations to Melanie Byron, winner of the Sara Marie Jones Memorial Scholarship for her essay "'Now that's medicine': Disability and Healing in The Marrow Thieves". The committee received submissions from five students, and awarded the prize to this essay for "its strong, original argument, expressive quality, and argumentative clarity." The committee read the submitted essays without knowledge of their authorship.
The Sara Marie Jones Memorial Scholarship in English valued at $500, is awarded annually to a PhD student in the first year of the doctoral program for an essay submitted to the competition. This scholarship honours the memory of Sara Marie Jones, who was a graduate student pursuing research in English at Western. It was made possible by generous donations from Sara's family and friends, and occurs through the good offices of Foundation Western.

The Graduate Studies Office would like to thank the members of the adjudication committee, Drs MJ Kidnie, Jamie Johnston, and Kim Solga, for their enthusiasm and dedication to our students, and for their work on this competition.