Recent
If you are a faculty member or a graduate student within the Department of English & Writing Studies and have a recent publication that you would like to see featured here, please email uenglish@uwo.ca. 
Books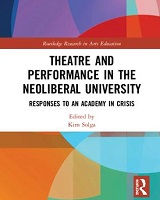 Theatre and Performance in the Neoliberal University
Professor Kim Solga | 2020
Routledge
Exploring how educators and institutions might embrace the STEAM turn to ensure that theatre and performance can be instrumentalto the neoliberal university, without being instrumentalizedby it, this volume showcases alternative models for teaching and learning in theatre and performance in a neoliberal age.

Originally a special issue of Research in Drama Education, this volume foregrounds the above ideas in six principal articles, and provides a range of potential models for change in twelve case study discussions. Detailing a variety of 'best practices' in theatre and performance education, contributors demonstrate how postsecondary educators around the world have recentred drama and performance by collaborating with STEM-side faculty, using theatre principles to frame and support interdisciplinary learning, and working toward important applications beyond the classroom. Arguing that the neoliberal university needs theatre and performance more than ever, this valuable collection emphasizes the critical contribution which these subjects continue to make to the development of students, staff, and institutions.

This book will be of particular interest to students, researchers, and librarians in the fields of Theatre Studies, Performance Studies, Applied Theatre, Drama in Education, and Holistic Education.
---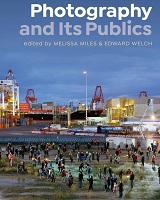 Photography and Its Publics
Contribution from Professor Thy Phu | 2020
Bloomsbury
Photography is a ubiquitous part of the public sphere. Yet we rarely stop to think about the important role that photography plays in helping to define what and who constitute the public. Photography and Its Publics brings together leading experts and emerging thinkers to consider the special role of photography in shaping how the public is addressed, seen and represented.

This book responds to a growing body of recent scholarship and flourishing interest in photography's connections to the law, society, culture, politics, social change, the media and visual ethics. Photography and Its Publics presents the public sphere as a vibrant setting where these realms are produced, contested and entwined. Public spheres involve yet exceed the limits of families, interest groups, identities and communities. They are dymamic realms of visibility, discussion, reflection and possible conflict among strangers of different race, age, gender, social and economic status.

Through studies of photography in South America, North America, Europe and Australasia, the contributors consider how photography has changed the way we understand and locate the public sphere. As they address key themes including the referential and imaginative qualities of photography, the transnational circulation of photographs, online publics, social change, violence, conflict and the ethics of spectatorship, the authors provide new insight into photography's vital role in defining public life.
---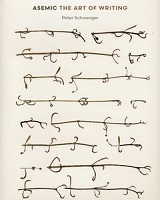 Asemic The Art of Writing
Professor Peter Schwenger | 2019
University of Minnesota Press
In recent years, asemic writing—writing without language—has exploded in popularity, with anthologies, a large-scale art exhibition, and flourishing interest on sites like tumblr, YouTube, Pinterest, and Instagram. Asemic is the first critical study of this fascinating field, proposing new ways of rethinking the nature of writing and exploring how asemic writing has evolved and gained importance today.
---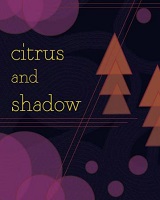 Citrus and Shadow
Jeffrey Reid Pettis, MA Student | 2019
Vocamus Press
Citrus and Shadow is a chapbook of lyric poetry, thoughtful and measured, deft and curious. It is a poetry that explores the world, not by dissecting it or pulling it to pieces, but by holding it closely and paying it full attention. Its challenge to the reader is that we also come to hold the world more closely, that we also pay it our full attention, so that we also can come to know it better.
---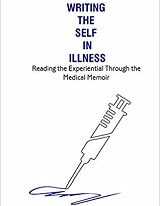 Writing the Self in Illness
Amala Poli, PhD Student | 2019
Manipal Universal Press
Writing the Self in Illness: Reading the Experiential Through the Medical Memoir attempts to understand the contemporary turn to health narratives through closely reading medical memoirs. The author uses the term medical memoir for a narrative of illness that seeks to question, resist, and engage in a dialogue with prominent medical discourses and cultural perceptions. The book attempts to understand how individuals have reflected on their experiences of illness, redefined health for themselves, and responded to systemic and social depersonalization through the writing of memoirs. It encompasses select literary memoirs from the 1980s to 2017 that seek to explore perceptions of health and illness through various assimilations and rejections. In doing so, it also delves into the social and individual contexts of these memoirs to explore the embedded meanings and questions raised about love, hope, and recovery in the wake of illness. Writing the Self in Illness invites readers to a deeper exploration of the spectrum of health and its meanings for each of us.
---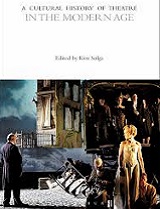 A Cultural History of Theatre in the Modern Age
Professor Kim Solga | 2019
Bloomsbury

To call something modern is to assert something fundamental about the social, cultural, economic and technical sophistication of that thing, over and against what has come before. A Cultural History of Theatre in the Modern Age provides an interdisciplinary overview of theatre and performance in their social and material contexts from the late 19th century through the early 2000s, emphasizing key developments and trends that both exemplify and trouble the various meanings of the term 'modern', and the identity of modernist theatre and performance.
---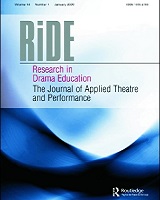 Theatre and Performance vs the 'Crisis in the Humanities'
Research in Drama Education: The Journal of Applied Theatre and Performance
Professor Kim Solga | 2019
Routledge | Taylor & Francis Online

In this introduction here, guest editor Kim Solga reflects on the origins of the issue, details its scope, offers grounding definitions of 'neoliberalism' and 'the neoliberal university', and charts one possible way forward, in hope.
---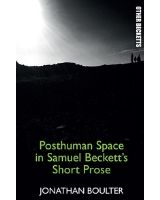 Posthuman Space in Samuel Beckett's Short Prose
Professor Jonathan Boulter | 2019
Edinburgh University Press
Jonathan Boulter offers the reader a way of understanding Beckett's presentation of the human, more precisely, posthuman, subject in his short prose. These texts are notoriously difficult yet utterly compelling. This compelling difficulty arises from Beckett's radical dismantling of the idea of the human. His short texts offer instead an image of a being who may be posthumous, or ultimately beyond categories of life and death. And yet, despite this dismantling, the narrators of these texts still find themselves placed within material, recognisable, spaces. This book explores what the idea of 'world' can mean to a subject who appears to have moved into a material, even ecological, space that is beyond categories of life and death, being and world.
---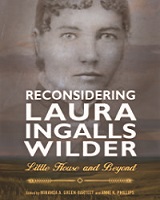 Reconsidering Laura Ingalls Wilder Little House and Beyond
Professor Miranda Green-Barteet | 2019
University Press of Mississippi
Reconsidering Laura Ingalls Wilder: Little House and Beyond
offers a sustained, critical examination of Wilder's writings, including her Little House series, her posthumously published and unrevised
The First Four Years
, her letters, her journalism, and her autobiography,
Pioneer Girl
. The collection also draws on biographies of Wilder, letters to and from Wilder and her daughter, collaborator and editor Rose Wilder Lane, and other biographical materials. Contributors analyze the current state of Wilder studies, delineating Wilder's place in a canon of increasingly diverse US women writers, and attending in particular to issues of gender, femininity, space and place, truth, and collaboration, among other issues.
---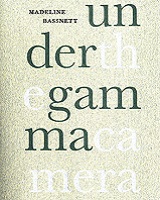 Under the Gamma Camera
Professor Madeline Bassnett | 2019
Gaspereau Press
Under the Gamma Camera is a frank portrait of our relationship with disease, exploring the contrary state of being that is illness. Rooted in her own experience of diagnosis, treatment and remission, Madeline Bassnett's poems bristle with authenticity, with tactile and emotional detail available only to one who has lived it. A major preoccupation in these poems is reconciling the contradictory ways in which we experience illness and treatment—an experience at once deeply personal and human and also strangely impersonal and clinical. On one side is a catalogue of emotional responses, from denial, resistance and a sense of betrayal, to gratitude and relief; on the other, the strange detachment from our own body, the indifference of our corrupt cells to our fate, and the often alienating medical complex and the technology mobilized in our aid. Bassnett pays particular attention to the way the body is the medium through which all these things are experienced.
---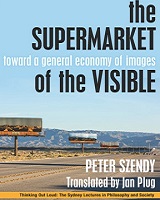 THE SUPERMARKET OF THE VISIBLE - Toward a General Economy of Images
Professor Jan Plug | 2019
Fordham University Press
Already in 1929, Walter Benjamin described "a one hundred per cent image-space." Such an image space saturates our world now more than ever, constituting the visibility in which we live. The Supermarket of the Visible analyzes this space and the icons that populate it as the culmination of a history of the circulation and general commodification of images and gazes. From the first elevators and escalators (tracking shots avant la lettre) to cinema (the great conductor of gazes), all the way down to contemporary eye-tracking techniques that monitor the slightest saccades of our eyes, Peter Szendy offers an entirely novel theory of the intersection of the image and economics.
---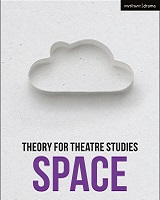 Theory for Theatre Studies: Space
Professor Kim Solga | 2019
Bloomsbury Press
Her latest book provides a comprehensive introduction to the "spatial turn" in modern theatre and performance theory, exploring topics as diverse as embodied space, environmental performance politics, and urban performance studies. The book is written in accessible prose and features in-depth case studies of a range of performance works.
---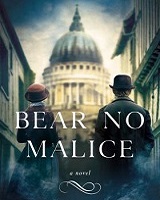 Bear No Malice
Professor Clarissa (Harwood) Suranyi | 2019
Pegasus Books
Pitched as Grantchester meets Great Expectations, Bear No Malice is the story of Tom, an Anglican priest and social reformer who has been covering up his mistakes and lying about his traumatic past for so many years that he no longer knows who he is. It's also the story of Miranda, an artist and Lady of Shalott figure who is haunted by her own painful past. When Tom's secrets catch up with him and his reputation is destroyed, he realizes that Miranda is the only person he trusts with the truth. What he doesn't realize is that even if she believes him and returns his feelings, he can't free her from the shackles of her past.