Artlab 2020-2021
Fall 2020

We Were, and Then We Weren't 

Artlab Gallery

Monday, September 14 - September 24, 2020

Tia Bates, Sam Erdelyi, Ashley Staines, Helia Trinh, Sam Wagter


Leaping from the walls and breaching our space

Filling the room

Every nook, cranny, and cavity

Becoming

Twisting and pulling itself into allegories

A dual entity.

 

It became us, and we became it

We were, and then we weren't.

 

Light is intrinsically connected to darkness. Neither can be understood without experiencing the other. "We Were, and Then We Weren't" uses painting, sculpture, video, installation and mixed media works to represent tangible and intangible allegories for the interactions between aura, memory and light. It draws attention to the relationships of these elements, questioning their ephemerality.

Representing modes of human perception through metaphor, whether visual, profound, or metaphysical, these works create an intertwining web of thought-forms. This web begins to dissolve the physical space into a philosophical one. The immersive presence of light moves outward from the surface of the work, seeping into the material world and representing the aura as a physical space.


I-dentify.

Cohen Commons Gallery

Monday, September 14 - September 24, 2020

Peter Dickson, Rachel Elias, Aisha Hassen, Jimin Lee


The individual within society – a dynamic that presents "other," "othering," and "otherness."

Pulling from their personal identities and life experiences, four artists question the reality of the self and come to terms with what has marked each of themselves as "other." Specifically, they address the implications of being biracial, multicultural, and multilingual in a world that affirms the self to be a single entity belonging to a single group, to a single race, to a single culture, to a single language. Their explorations reveal the complexity involved in one's relationship with society.

Including drawing, painting, sculpture, video, and installation works, I-dentify. serves to remind us of the agency we have in defining and redefining our "self," in understanding where we've come from, what we've been through, and how we, in turn, identify.

 
Midway through September, certain locations and services on Western's campus were forced to close to the public in the efforts of community health and safety. Among these spaces was the Artlab Gallery, which had just opened the exhibition We Were, And Then We Weren't by fourth-year BFA Practicum Students. In this digital publication, exhibiting student and Artlab Intern Sam Wagter recounts the group's collective challenges during the COVID pandemic: creating work through the summer at a distance, organizing a public exhibition, and then having that exhibition unexpectedly shutter to the public. Wagter also offers useful strategies for cultivating creativity in our present crisis.
---
http://store.tongue.beautiful.goods.temporary.feet.web
Monday, October 5 - 15, 2020
Anahí González, Rebecca Sutherland, Declan Hoy, Tommy Bourque, Faith Patrick
An exhibition of works by the Department's second-year MFA candidates, featuring photography, sculpture, video, and installation pieces.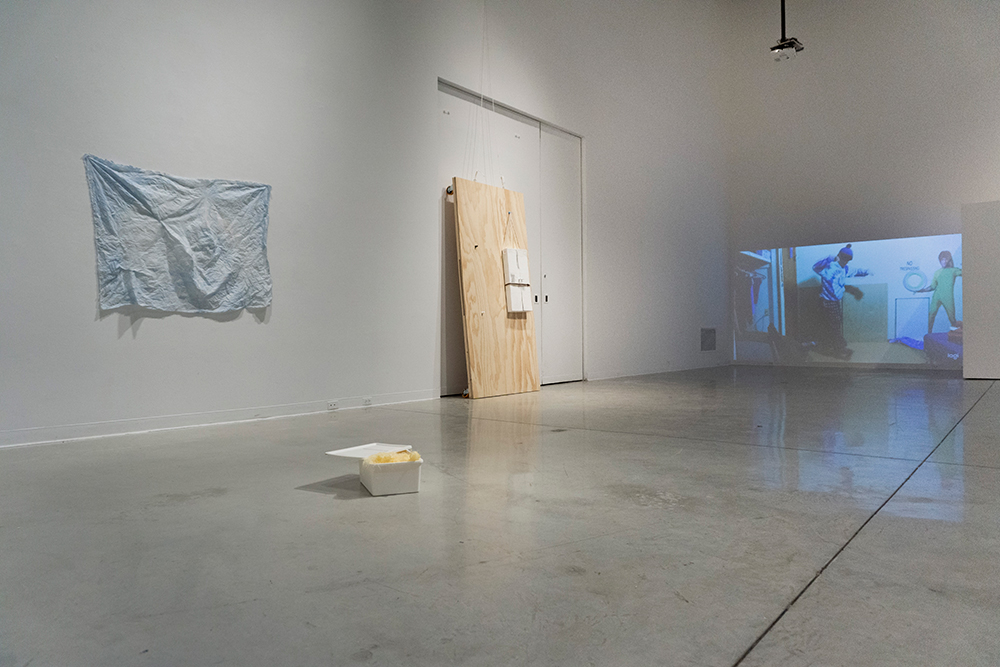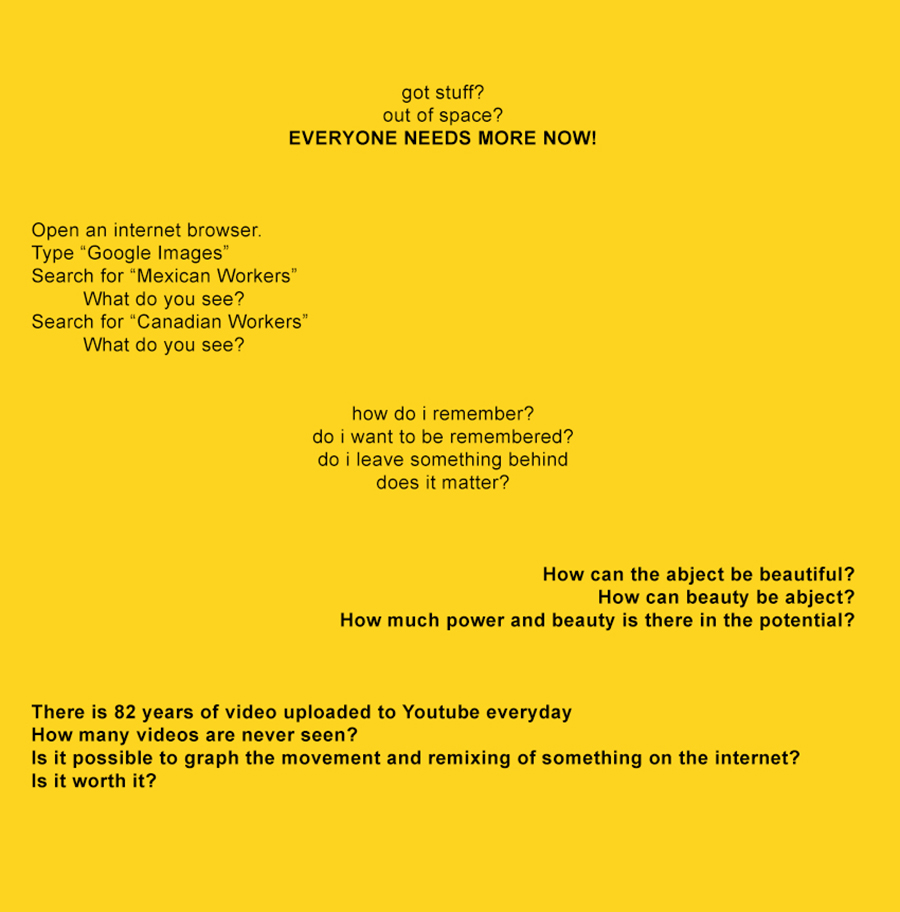 ---
Sepideh Tajalizadeh Dashti: To Be Me

Monday, October 26 - November 12, 2020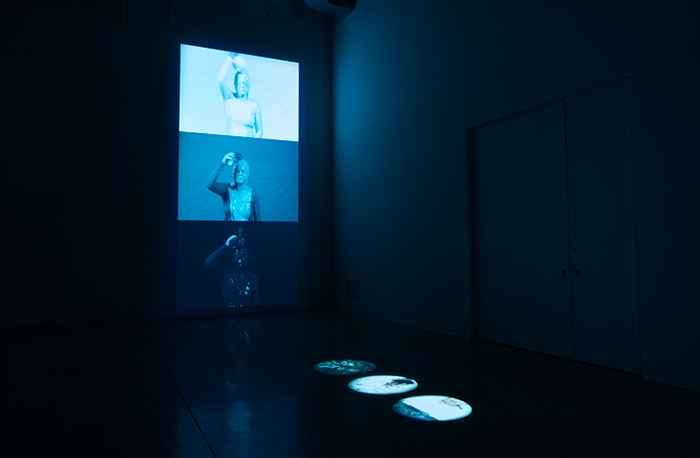 "Out beyond ideas of wrongdoing and rightdoing there is a field. I will meet you there." —Rumi
There is something inside each one of us that, sometimes, is impossible to explain and define in precise words. However, this ambiguous something exists and acts. Sepideh Tajalizadeh Dashti, an Iranian woman who grew to adulthood in Iran and who now resides between Canada and the United States, has experienced deep feelings of ambiguity in her encounters with different cultural and social expectations. 
Not all diasporas are the same. Not all female experiences of oppression are the same. Dashti's experience as an Iranian diasporic woman is fragmented along ethnic, religious, social, political, and class lines. These fragments pose challenges to her attempts to bind with others and find solidarity based in multiculturalism and ethnicity. Dashti establishes her body as an integral material in her art practices to make the explanation of her experiences and challenges possible. She seeks to claim her body across multiple media of performance, video, and installation. Dashti focuses on traumas that underscore both personal experience and engagement with larger sociopolitical structures of the phallocentric systems that exist in both her homeland and her host countries.
Representation is a crucial location of the struggle for any exploited and oppressed bodies asserting subjectivity. Dashti insists on reminding us to work against the silence and erasure of traumatic experience. "To Be Me" features contemporary representations of Dashti's Iranian and immigrant identity formation. Works within this MFA thesis exhibition relay the immense struggles of living between places and cultures. Dashti explores her identity in the hope of calling oppressive authorities into question. Perhaps there is not much hope for a bright future where differences are recognized without eliminating the voices of others. But striving to make this future fosters hope-—both to endure and to continue.
Video walkthrough of "To Be Me"