Why Choose Western?
Advanced Foundations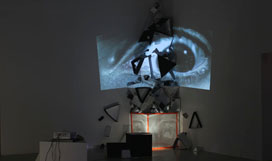 An Advanced Foundation Class leads to intensive professional studio seminars in second and third year with opportunities to exhibit artwork. The image above is from an exhibition by our 2012 Advanced Foundation students in the Artlab gallery.
Practicum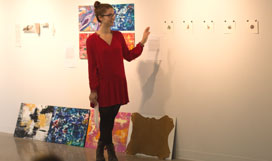 A fourth year practicum course that offers an intimate and intensive class with individual studio spaces, a prominent annual exhibition and publication events, and excellent professionalization that has helped many of our students go on to leading graduate programs nationally and internationally
State of the Art Facilities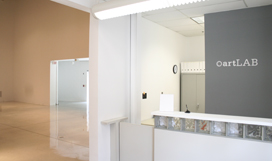 A purpose-built, stand alone, state of the art building with opportunities to exhibit your work in museum quality exhibition spaces such as Artlab and Concourse Gallery through juried and student driven exhibitions and events
Vibrant Art Community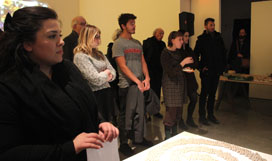 Visiting Artist Program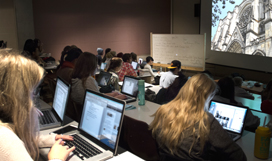 A vibrant visiting artist program that has recently hosted such artists and curators as: Shary Boyle, Daniel Barrow, David Altmejd, Geoffrey Farmer, Tim Lee, Kitty Scott, David Hoffos, Janet Werner, Gareth Moore, Helena Reckitt, Micah Lexier, James Carl, Lynn Cohen, and many more
Student Awards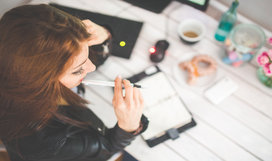 Many undergraduate studio student awards offered by the Department of Visual Arts as well as part-time employment opportunities for current undergraduate students.
About Our Alumni
Western University's Department of Visual Arts offers a rich environment that encourages students towards excellence as seen in the success of some of our recent alumni: Brendan Fernandes (MFA 2006) is currently in "Found in Translation" at the Guggenheim Museum in New York; Kathleen Ritter (MFA 2006) is now Assistant Curator at the Vancouver Art Gallery and responsible for the blockbuster show "How Soon is Now"; Steve Lyons (BFA 2008) has recently exhibited in a group show at Espace Electra Foundation in Paris, France reviewed in Le Monde; Christopher Régimbal is Curator's Assistant at Justina M. Barnicke Gallery at the University of Toronto.
---
We look forward to seeing your creative work and perhaps meeting you in person and showing you around our fabulous facilities!