Current Exhibition & Events
Artlab Gallery
THROUGH OUR LENS
Olivia Pattison, Abbygale Shelley, Isabella Springett
September 15 – 29
RECEPTION: THURSDAY, SEPTEMBER 15 / 5-7PM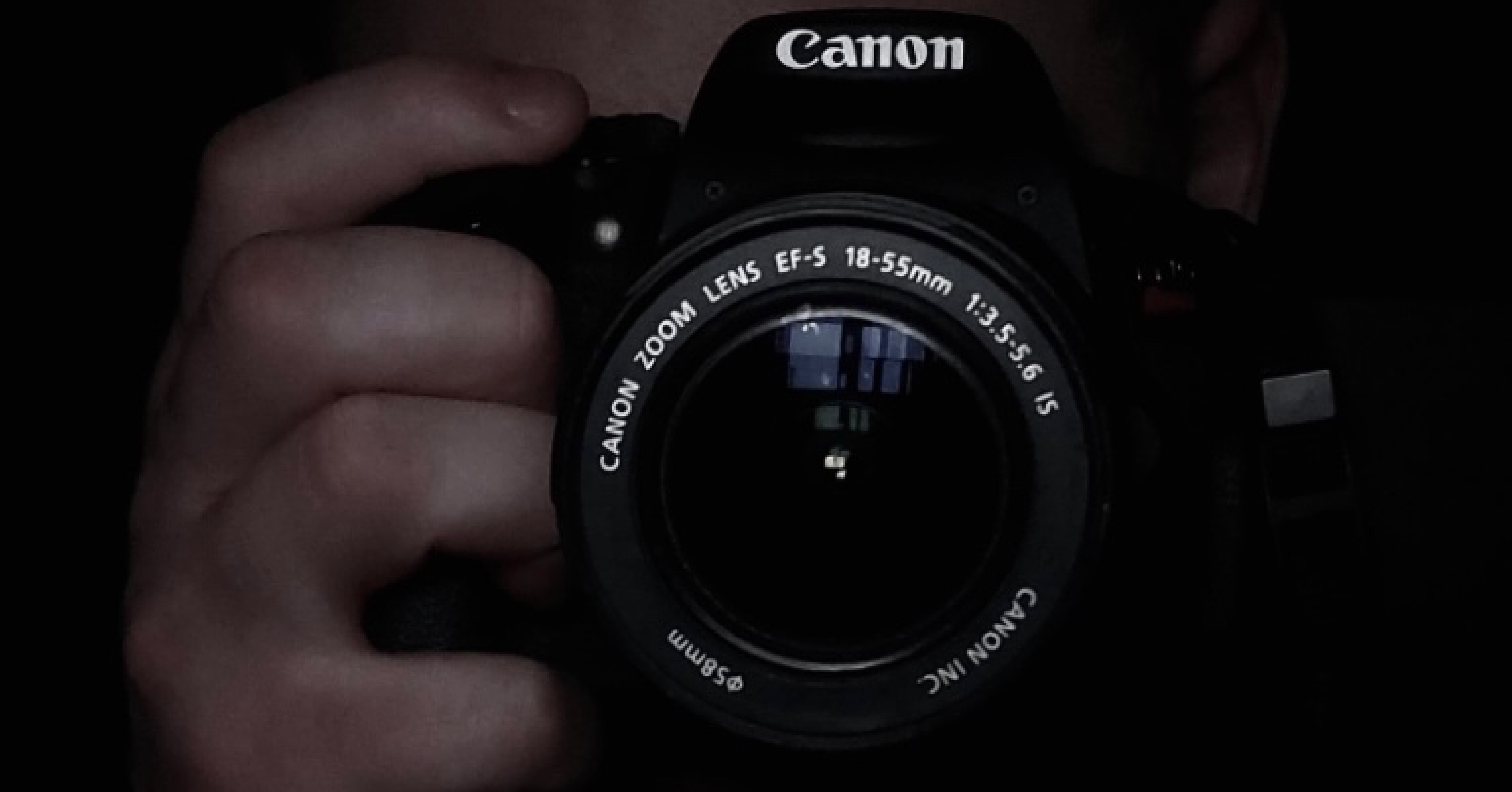 Through Our Lens features work by fourth year students Olivia Pattison, Abbygale Shelley, and Isabella Springett. Of this exhibition they state: "that the work reflects our initial response to the pandemic, and is based on both our individual and shared experiences, drawing from personal documentation/archives. The COVID-19 lockdown was a universal experience that drastically changed the way we lived our lives. Everyone has their own perspective regarding the last two years—this is ours."
Cohen Commons
RiverFest 2022 
Western Sustainability
September 15 – 29
Keynote Speaker Wahsayzee Deleary: THURSDAY, SEPTEMBER 27 / 2:30-4:30PM
Join us for the Riverfest Closing Ceremony on Tuesday, September 27 from 2:30 - 4:00pm in John Labatt Visual Arts Centre.
The ceremony will feature the Riverfest Art Exhibit in Cohen Commons with a Ribbon Grid and photography submissions crowdsourced from the campus community, along with a visual arts student project inspired by the prompt Wish on Water under the guidance of Professor Soheila Kolahdouz Esfahani.
Guests will be invited to enjoy the art exhibit, connect with Riverfest organizers and participants across campus, while enjoying refreshments from Great Hall Catering.
A keynote presentation will be delivered by Wahsayzee Deleary. Wahsayzee is an Anishinabekwe from Oneida Nation of the Thames and Deskaan Ziibii (Chippewa of the Thames First Nation) as well as Kitigan zibi Anishinanbeg First Nation. Wahsayzee's lineage on her fathers side is Pottawatomi, Ojibway, and Otomi. From her mothers lineage she is Algonquin, and French/German. Wahsayzee is Midewewin, and a member of the Three Fires Midewewin Lodge. She is Loon Clan, and is a mother and grandmother. She has been advocating for water and teaching about Anshinabe knowledge and lifeways for a majority of her life. She believes that this knowledge must be passed into the future and is a part of her life's purpose to do that work. Wahsayzee has spent over 20 years in the fields of education and health and has begun a new career path in the area of child welfare.
Register:  http://www.events.westernu.ca/events/western-sustainability/2022-09/riverfest-closing-ceremony.html
Event Programme
2:30 - Arrival, art exhibit, refreshments served

2:45 - Opening remarks

3:00 - Keynote presentation, Wahsayzee Deleary

3:30 - Concluding remarks

3:45 - Networking, art exhibit, refreshments served

4:00 - Conclude

From Professor Soheila Esfahani: The installation Wish on Water: Deshkan Ziibiing is a collaborative project by students in Intro to Sculpture and Installation course, which focuses on cultural practices around water. It draws on the tradition of wishing on water in various cultures around the world from wishing wells to tossing coins in the water features of shopping malls. The installation is a gesture towards connecting with the Deshkan Ziibiing in multiple ways: as a body of water on campus, a site of transformation, and a place of cultural practice.   
Western Sustainability's call to participate: We encourage you to send us your photos of the river to add to our gallery display from Sept. 15-29. Following the prompt River Through Your Eye, all submissions will be entered in a draw to win a sustainability prize pack! Email photos to sustainability@uwo.ca, with your name for the photo credit, and a photo title if you have one. Images will be on rotating display in the Cohen Commons. 
In the press: First-ever Riverfest reconnects campus community with the Deshkan Ziibiing, written by Cynthia Yi. Western News, September 07, 2022. View the article here
RiverFest features a series of monthlong events organized by Western Sustainability.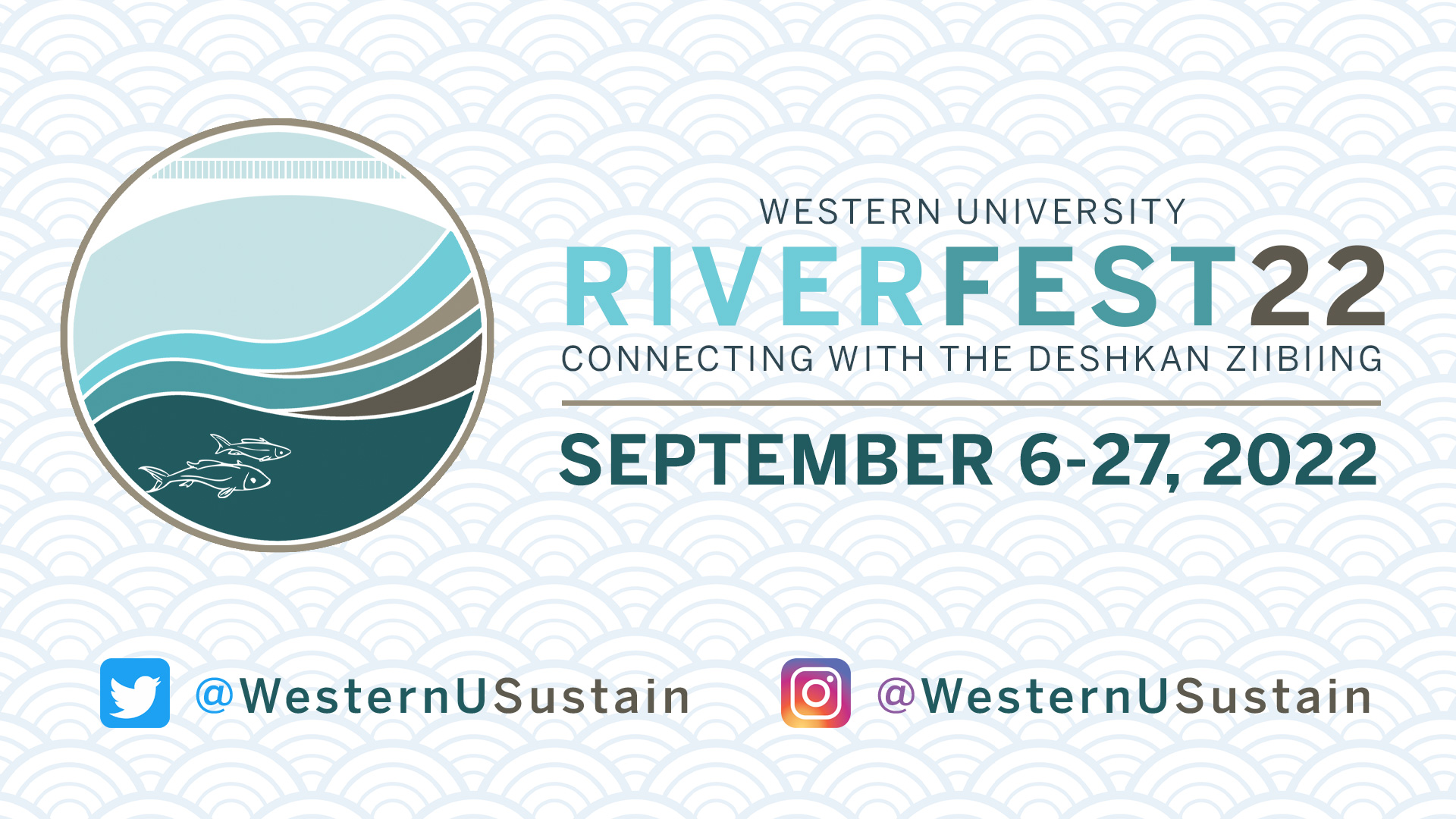 ---
For ongoing coverage of COVID-19 protocol and operations at Western University, visit https://www.uwo.ca/coronavirus/
WESTERN STUDENTS, FACULTY AND STAFF show your WesternONE card to staff prior to entering the gallery. While masking is optional, medical-grade (ASTM level 3) will be provided.


MEMBERS OF THE PUBLIC complete a symptom check through the
"Government of Ontario's COVID-19 self-assessment"
before traveling to campus and once here present government issued photo ID along with proof of vaccination (plus booster) or proof of accommodation under the Ontario Human Rights Code. While masking is optional, medical-grade (ASTM level 3) will be provided.