Current Exhibition & Events
On Ground

Matt W. Brown
April 19 – May 7, 2021
Artlab Gallery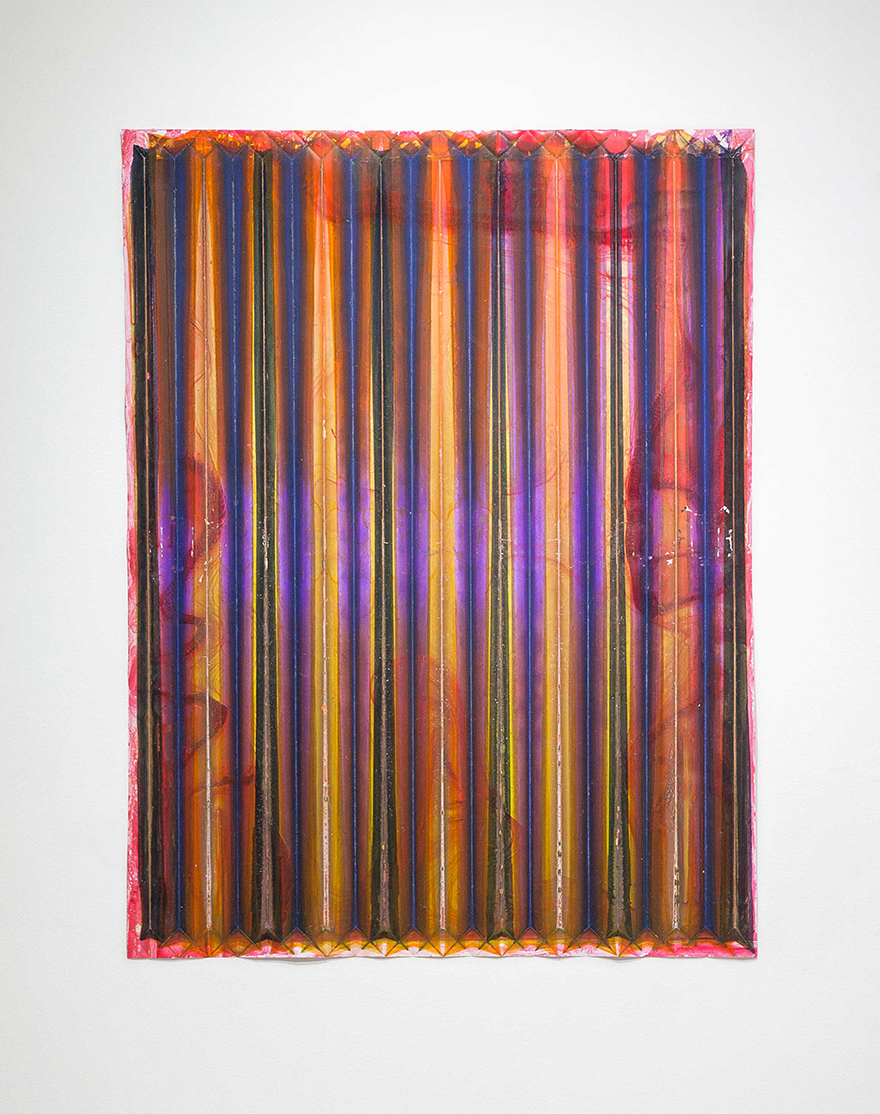 This series of paintings began as an effort to locate myself during a period of profound grief over the loss of my son, Ellis. Up until that time, I had been making drawings on the wall, but then loss tore through my life and suddenly the floor became my new workspace. I no longer stood erect to work on a vertical plane, but instead from my knees working horizontally. I folded paper into trays to contain coloured water and would wait for days to see what kind of patterns the evaporating water would leave behind on the paper's surface. I would often spend time watching the suspended pigments mix in the water or sit and stare at tinted reflections of myself and my surroundings in the chromatic pools. I was becoming more of an observer as I distanced myself from the work. I allowed the materials I was using to act more autonomously under the laws of nature.

As the application of paint to paper was now mediated by evaporation over time, I realized that my hand was no longer directly involved in manipulating paint strokes but was rather most present in the folds I pressed into the papers' surface.

A fold is a weakness, a wound running along the entire length of the substrate. A fold is a doubling over, a bend that leaves a scar. A fold is a condition that forces one thing to become something else. A fold is an awakening, showing an object in the second dimension that there is perhaps a third.

Through evaporation, these paintings are what remains of an imminent departure, something akin to empty containers, wrappers or envelopes. The water responsible for the markings left behind on the paper surface is removed, its invisible presence as vapour now called to mind through trace.

While these paintings were unquestionably born out of the numbness of grief after loss, they are also manifestations of a long-standing interest in process-based actions and outcomes. These paintings are a way of poking and prodding the environment around me in order to locate myself in a world in flux.

About the Artist
London artist Matt W. Brown explores incidence, colour, and implications of transition through works on paper. He has exhibited in Halifax at the Nova Scotia Archives, Anna Leonowens Gallery, RBC Waterside Centre, Eyelevel Gallery, and the Visual Arts Nova Scotia Corridor Gallery. In London, his work has been featured at Fringe Gallery, Forest City Gallery, Artlab Gallery, and McIntosh Gallery.

Brown received a Bachelor of Fine Arts from the Nova Scotia College of Art and Design with a major in painting. He is now completing a Master of Fine Arts degree at the Department of Visual Art, Western University.
www.mattwbrown.ca
 
---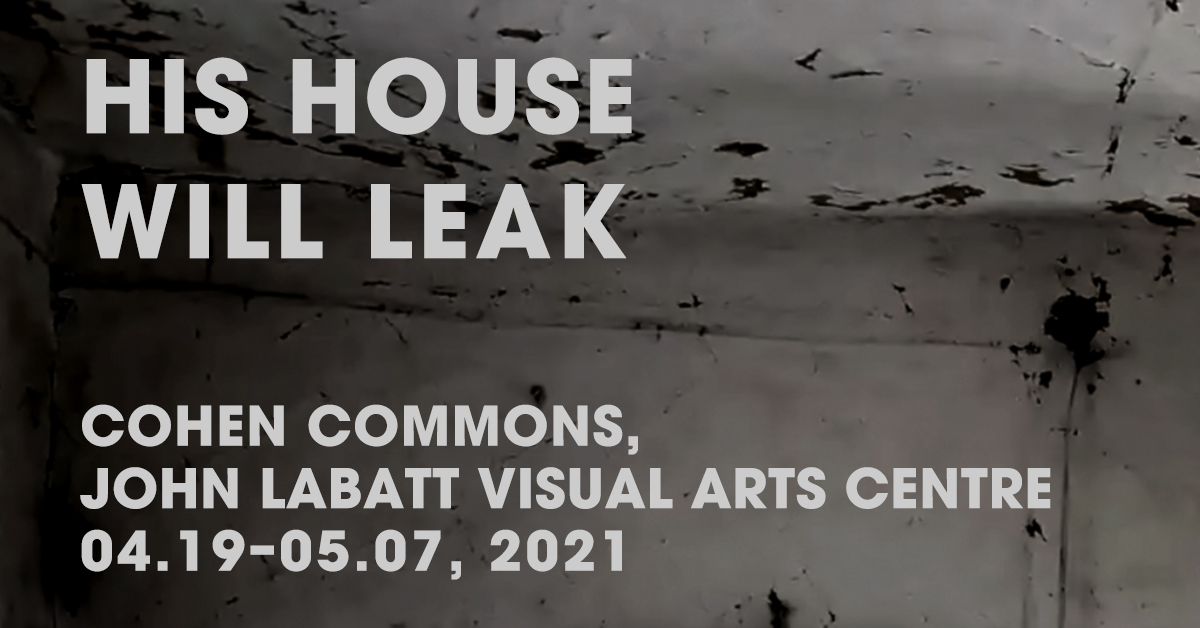 "In my telling, the Cyclops' story is a revenge story….

While Odysseus is happily restored at home and publicly celebrated, the Cyclops' story continues. She walks the vastness of his kingdom, slowly becoming a ghost. Her emptied socket becomes a mask. Her revenge feeds her, making her opaque, anti-gravity, a black hole. Odysseus is blind to her, no longer able to see the Cyclops as when he coveted her land and food. She hides in plain sight and crafts her haunting. She will orphan Odysseus as she has been orphaned, but not of family, land or body. She will strand Odysseus in constant unease, bereft of his cherished and clever reason. His house will leak. The walls will sag. He will dream of sheep. He and everyone around him will forget his name; he will become an unremarkable shadow of Nob'dy, the clever alibi and source of his fame."

Eve Tuck and C. Ree. "A Glossary of Haunting."

His House Will Leak is created by students in Professor Kirsty Robertson's graduate seminar, "Museum/Decay."
Video tour of the exhibition narrated by student Ioana Dragomir.
---
Following Ontario's provincewide lockdown (beginning on April 3), the Artlab will be closed to in-person appointments. For ongoing coverage of COVID-19 protocol and operations at Western University, visit https://www.uwo.ca/coronavirus/