Message from the Chair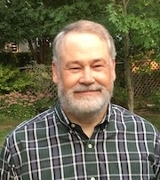 When I joined the Department of Visual Arts in 1994, I knew very little about Western. I arrived from Queen's University where I taught for a couple of years and I was months away from completing my doctoral dissertation at the University of Essex. However, I soon discovered that Western was one of the best kept secrets in Ontario with its idyllic campus and world-class researchers and programmes. I wasn't sure I would fit in, but the family-like atmosphere of the Department, where everyone was supportive and had nothing but the best interests of our students and advancing our understanding of the Arts in mind, made me quickly feel at home. There was enthusiasm, spontaneity, excitement, and much more, all generated by a desire to share and nurture ideas. More remarkably, the art historians and studio faculty got along and worked together, and rubbing shoulders with my studio colleagues made me a little more creative and daring, while I hope I conveyed something back to them.
The Department has changed a bit over the years — we have new faculty and have added graduate programmes — but the spirit that defined it when I first joined remains the same. It continues to offer an environment conducive to exploring and pushing the boundaries of art production, to experimentation, to embracing the intellectual and academic value of our sensorial interactions with the world, and to collaboration with our disciplinary neighbours both within and outside our Faculty. We are the only fine arts department in Canada to offer the combination of staff support, facilities, access to faculty, quality of courses and pedagogy, and the academic environment of a first-rate comprehensive university. Every time I have the pleasure of running into an alumna or alumnus of our programmes, I'm told a fond story about their time at Western, and they pretty much all relate to the welcoming environment I first encountered so many years ago.
Whether you are a past, present or future student (or a parent of one), I invite you to browse our website to learn more about what makes our Department special and please feel free to contact me (jhatch@uwo.ca) with any questions if you are seeking more information or just want to say hello.
John G. Hatch jr. 
Chair, Department of Visual Arts
Western University