Artlab Vitrine
2019-2020 programming by Shurui Wang (Mavis), Artlab Gallery Intern. 
Shurui Wang (Mavis) is a fourth-year student with an honors specialization in both Studio and Art History. She has a great interest in curation. During her college years, she worked as an intern, or volunteer, in museums and art galleries in both China and Canada. As an intern at Artlab Gallery, her responsibilities include the management and curating of the ArtLab Vitrine, exhibition and event poster design, media materials and grant writing. During this time, she is focusing on connecting local artists in London, Ontario with the Department of Visual Arts in order to enhance students' connections with the art community by introducing local artists' works. After completing her undergraduate degree at Western, Mavis will move to London, England for graduate study, while there she will focus on connecting curatorial knowledge with interaction design.
01
Christos Angelopoulos
Explore
October 3 - October 17, 2019
Opening Reception: Thursday, October 3 from 5-7pm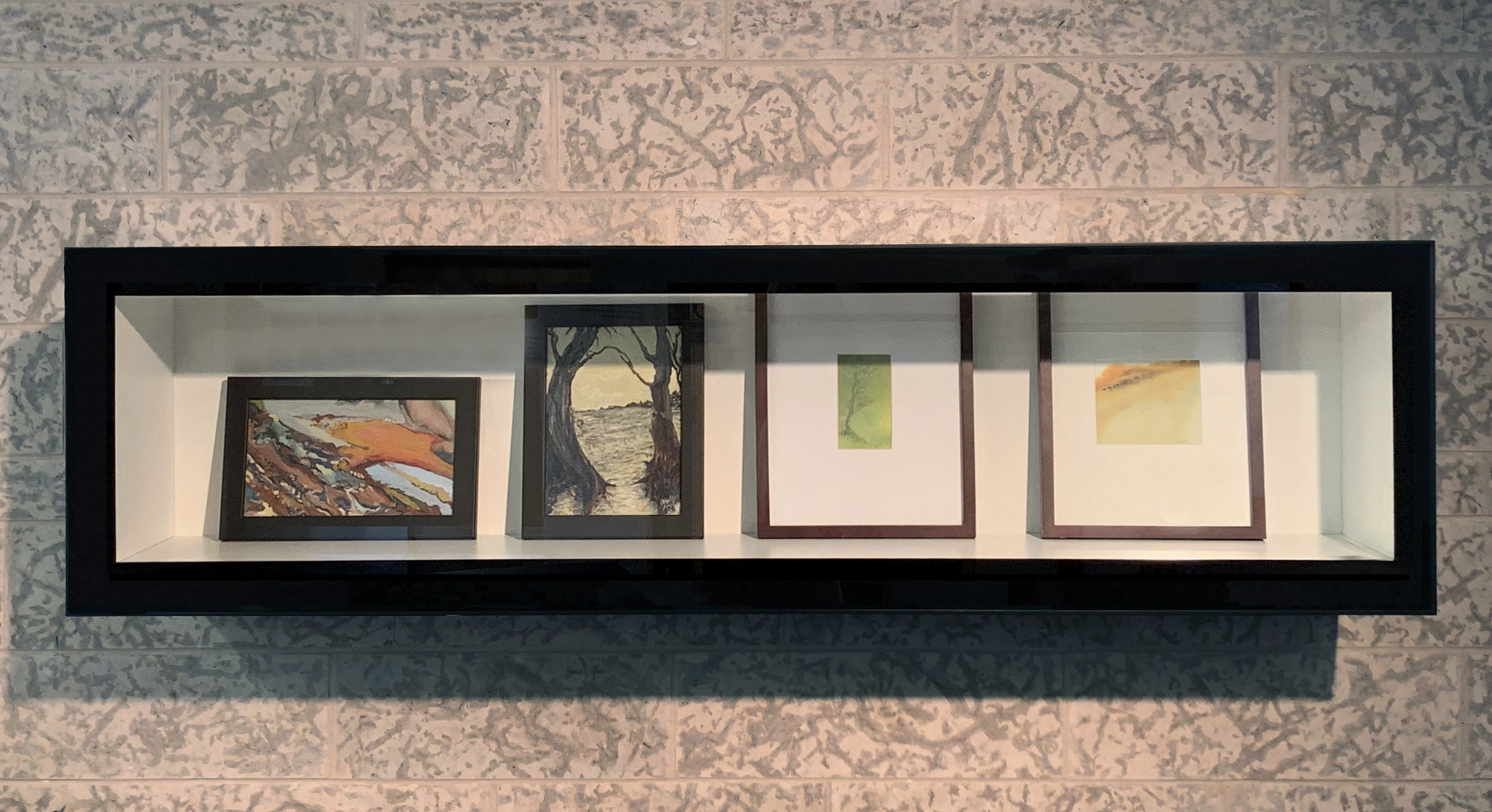 Abstract #12, Oil on panel, 2018
Two Together Is Still Not One, Oil on panel, 2018
Mist or Tree, Ink and pencil on paper, 2016
Gold Brown Landscape, Ink on paper, 2016.
This series of works is from London, Ontario artist Christos Angelopoulos.
He works in a variety of media including oils, acrylics and inks. His subject matter often focuses on elements of nature and personal observations. He is currently working on a new series of paintings from his studio in Argos Greece. 
Angelopoulos has four paintings on display this time in Artlab Vitrine, these show his exploration of materials at different times, including two of his series of works on trees.
---
2018-2019 programming by Kayleen Tosello, Artlab Gallery Intern. 
Kayleen Tosello is a fourth-year student with an honours specialization in both Studio and Art History. Her practice includes printmaking, painting and photography. As Artlab Gallery intern her responsibilities include managing and curating the gallery vitrine, grant writing, and creating poster designs + press material. During her internship she intends to focus on providing students with opportunities to display their work in alternative spaces. Following completion of her BFA at Western University, Kayleen will be working as an intern in Interior Design and Architecture in New York this summer, after which she intends to complete her MA in Architecture at Ryerson University. 
---
05
Nia O'Brien
DEBRIS
February 27 - March 14, 2019
Opening Reception: Wednesday, February 27 from 5-7pm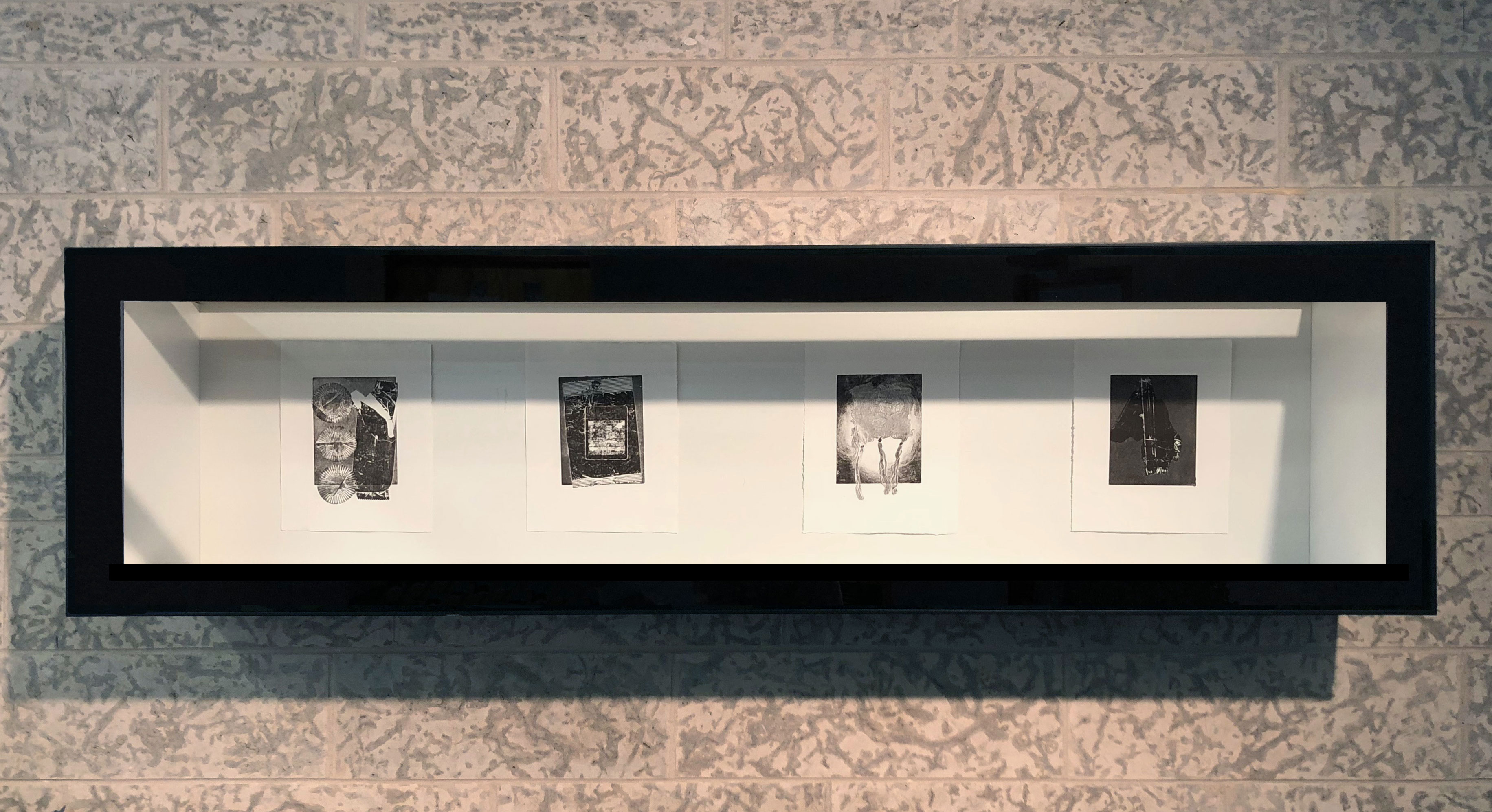 ---
04
Adam Mulder
MEXICO '68
January 31 - February 14, 2019
Opening Reception: Thursday, January 31 from 5-7pm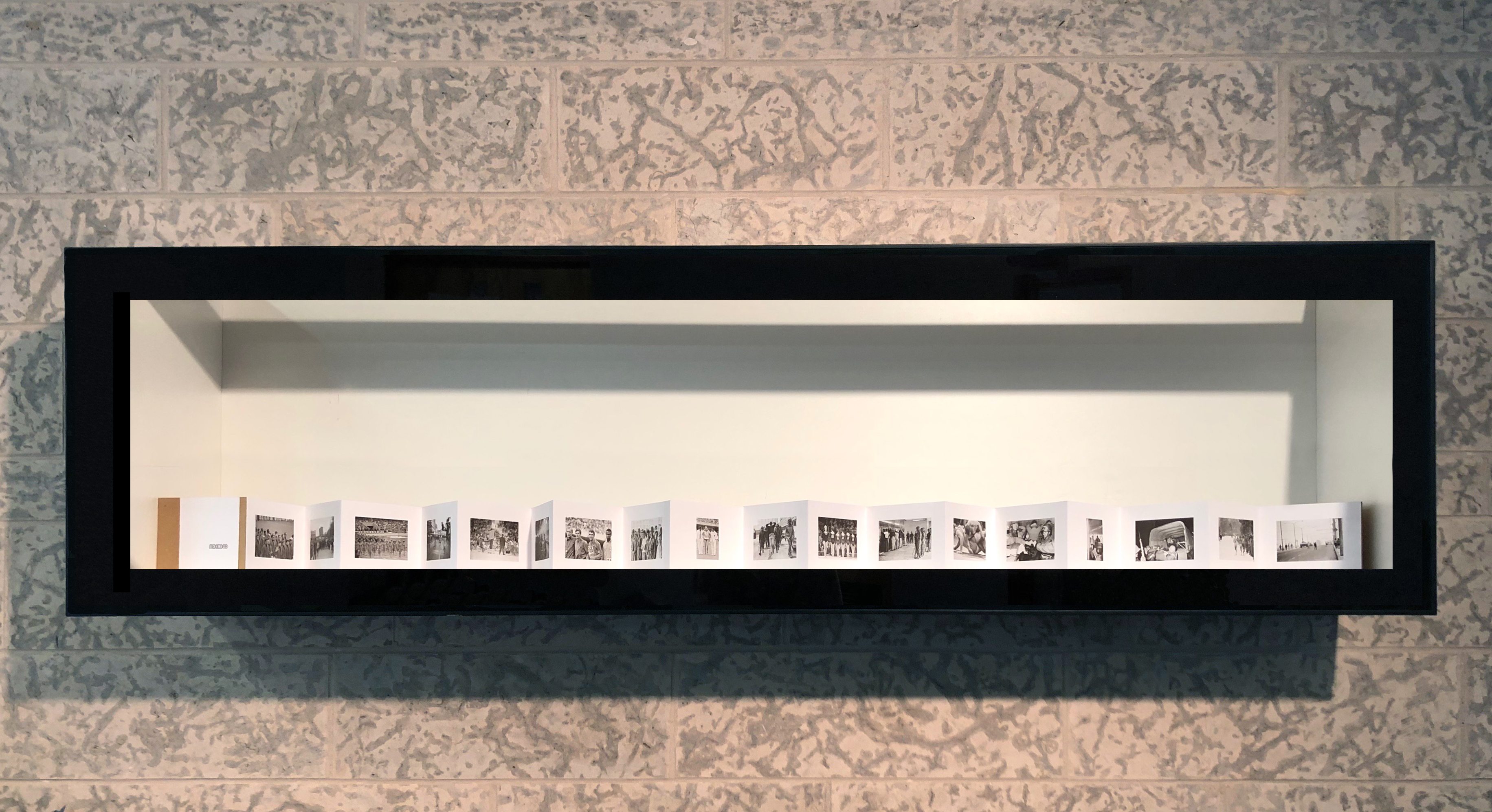 ---
03
Michael Thompson
Spoils
January 10 - 24, 2019
Opening Reception: Thursday, January 10 from 5-7pm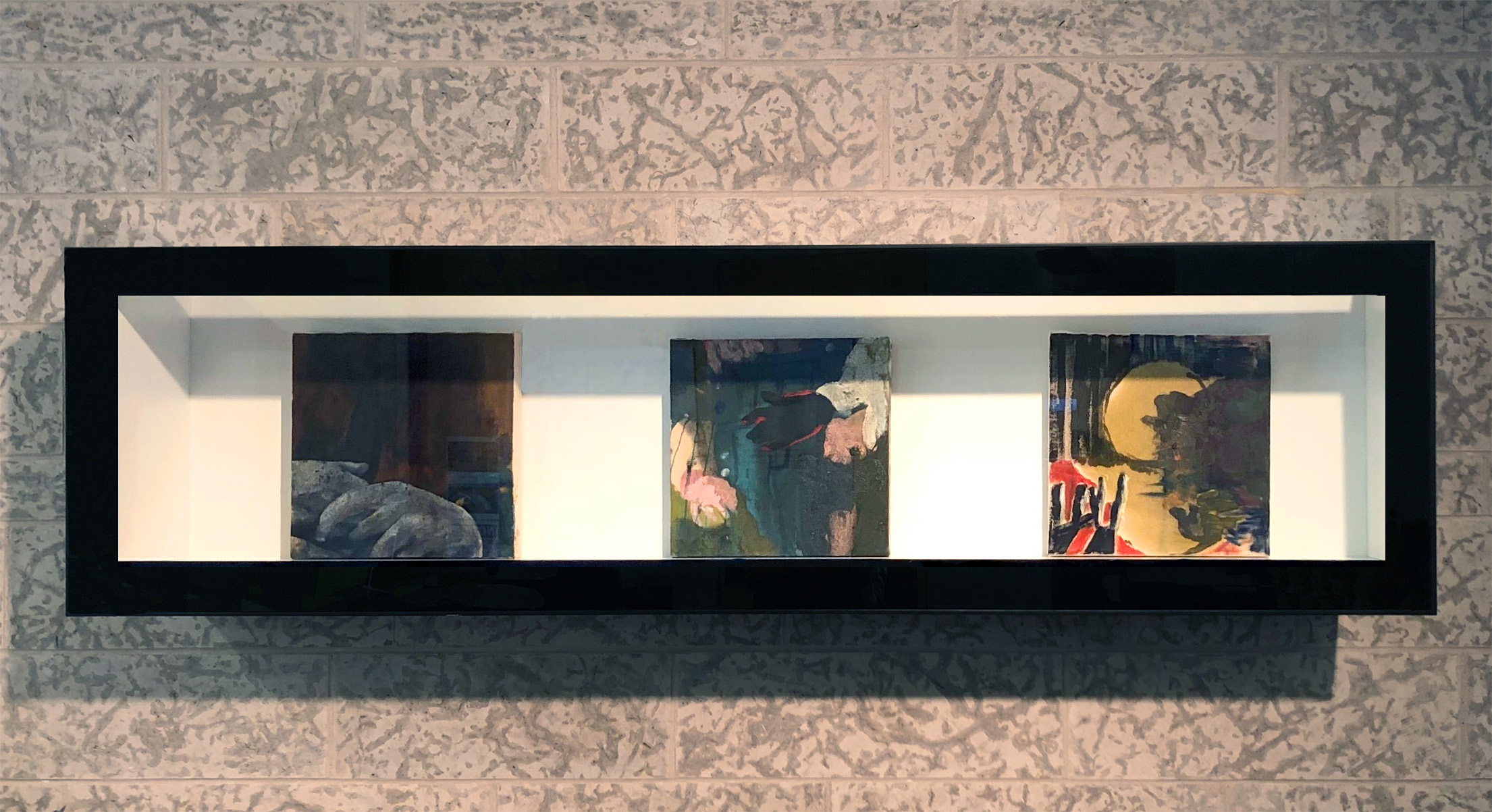 ---
02
Li-Elle Rapaport
time stood still
November 15 - Deceber 05, 2018
Opening Reception: Thursday, November 15 from 5-7pm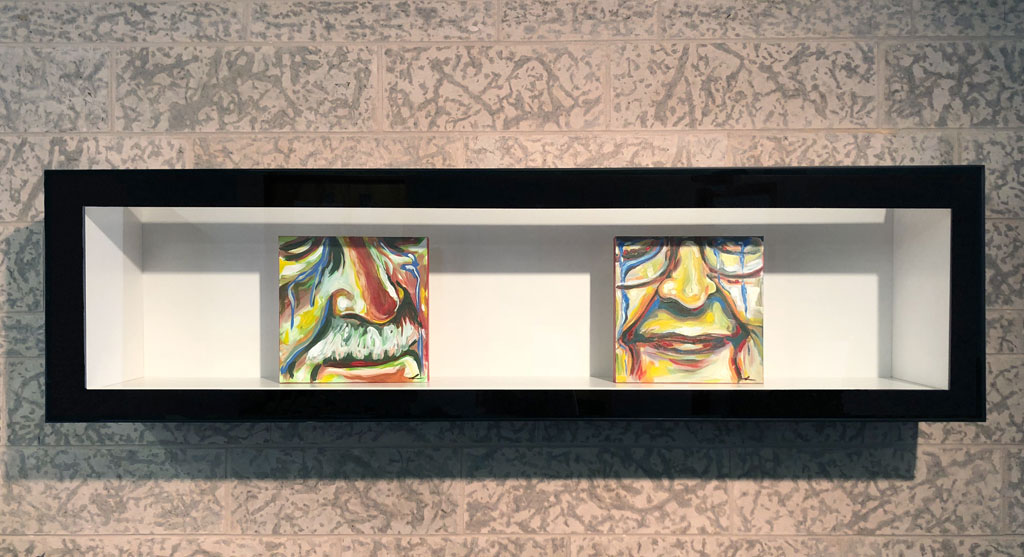 ---
01
Sydney Smith
Collection of Essence
November 01 - 06, 2018
Opening Reception: Thursday, November 1 from 5-7pm