Upcoming Exhibitions & Events


The Other Neighbour of El Otro Lado
Anahí González
July 30 - August 20, 2021
The Other Neighbour of El Otro Lado explores themes of Mexican migration in Canada, engaging with ideas of human labour and various indexes of Mexican culture, trade, and economic exchange. With two simultaneous exhibitions in two locations: the Artlab (London, ON, Canada) and El NODO (Saltillo, COAH, Mexico), the show echoes the importance of creating a visual narrative between both countries to decenter the United States narrative concerning Mexican migration.

Working with cardboard boxes from Latin Markets in Ontario as a sign and cipher of an absent subject of labour, González brings attention and critiques to how the system of powers perceives Mexican labour as mobile, multi-purpose, temporary, and disposable.

About the artist
Anahí González is a Mexican photographer based in London, Ontario, where she is completing her MFA in Visual Arts at Western University. She explores alternative visual narratives related to Mexican migrants and labour in Canada.

González received her BA in Communication Studies from the Universidad del Valle de México in 2016. In 2017, she worked as a cinematographer with the Mexican director Busi Cortés for a research documentary funded by the CEIICH-UNAM. Her work has been presented in exhibitions and screenings in Mexico, Norway, Canada, Spain, and France. The Other Neighbour of El Otro Lado is her graduate thesis exhibition. Visit the artist's website.

Special Event:
Artist's Walkthrough in Spanish with Anahí González and Visual Arts Department Chair, Alena Robin

Friday, August 6 at 2:00pm
Limited to 50 visitors
A one-time event, offered in Spanish only, to tour through The Other Neighbour of El Otro Lado with artist Anahí González and Visual Arts Department Chair Alena Robin.

To attend this walkthrough, please reserve your spot using the form below or visit the event's booking page. 

The Artlab is pleased to be able to open to appointments. To schedule your visit to The Other Neighbour of El Otro Lado, please do so online using the link below. If you have questions or are seeking additional information regarding your next visit to the gallery, contact the Gallery Manager at rskinne6@uwo.ca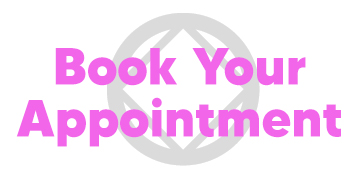 For ongoing coverage of COVID-19 protocol and operations at Western University, visit https://www.uwo.ca/coronavirus/