David Barrick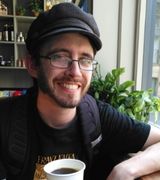 .
519-661-2111 ext. 87017
dbarric@uwo.ca
Office Hours:


Research
Poetry/poetics, fiction, song lyric writing; literary community and publishing; contemporary Canadian literature; professional communication; healthcare communication.
Teaching
WRIT3402: Hitting the Right Notes – Introduction to Song Lyric Writing; WRIT2292: Getting Well-Versed in the Craft – Introduction to Poetry; WRIT2211: The Naked Writer – Fundamentals of Creative Writing; WRIT1000: The Writers' Studio; WRIT1030: Writing for Professional Success in Nursing; WRIT2111: Introduction to Professional Writing; WRIT2209 Visual Information Packaging; WRIT2101 Expository Writing.