M.J. Kidnie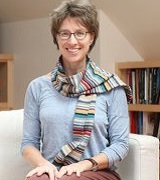 Professor, Theatre Studies Program Director
PhD, The Shakespeare Institute, University of Birmingham, 1996
M.A., The Shakespeare Institute, University of Birmingham, 1991
B.A., Trinity College, University of Toronto, 1990

University College 4420
519-661-2111 ext. 85830
mjkidnie@uwo.ca
Office Hours: Thursdays 3:30 or by appointment

 Click to view CV.
Research
My research centres on early modern English drama by playwrights such as Shakespeare, Middleton, and Jonson who wrote for the professional stage. I edit both the prose and drama of the period: my edition of Stubbes's Anatomie of Abuses (2002) was awarded "Honorable Mention" from the MLA Committee on Scholarly Editions, and I'm currently editing Heywood's A Woman Killed with Kindness for the Arden Early Modern Drama series; I've also edited Jonson and manuscript drama. Editing encourages one to reflect on the process itself, and I've published a number of articles on methodology: an essay collection on which I collaborated with Lukas Erne called Textual Performance: The Modern Reproduction of Shakespeare's Drama (2004) was short-listed for Book of the Year by the TLS. I'm currently preparing, with Sonia Massai, another major collection of essays that seeks to provide a snapshot of where we are in Shakespeare textual studies and book history, but in so doing, also to lay the groundwork for future research directions: Shakespeare and Textual Studies will be published by Cambridge University Press in 2015.
It was my interest in live performance that first brought me to Shakespeare studies, and I'm especially curious about how we continue to produce these plays today. I've published a series of articles that explores theatre archives, history and theatrical memory, and the politics of race, gender, and appropriation in both staged and filmic performances. The work of the Canadian director Robert Lepage has fascinated me since the early 1990s, and I have just completed a major assessment of his directorial method and oeuvre for Arden's Great Shakespeareans series (2013). My most recent monograph, Shakespeare and the Problem of Adaptation (2009), intervenes in the recent explosion of interest in adaptation studies to argue that adaptation keeps emerging as a "problem" since the work itself adapts over time. By classifying just some productions as adaptation, as a departure from the thing itself, communities of readers and spectators generate through a negative logic the effect of a stable work. This book argues that there is no ideal iteration of any Shakespearean play, either textually or theatrically; rather than conclude that we should move beyond fidelity debates, my point is that it is precisely through such ongoing, sometimes polemical, discussions that readers and spectators continue to define what constitutes Shakespeare's plays.
Outreach is a part of university life that I value highly. While in England, I worked as an academic consultant at the Royal National Theatre and gave public lectures at the Bankside Globe. Since returning to Canada in 2002, I have served as Visiting Scholar to the Stratford Shakespeare Festival (preparing a confidential 15,000 word report on the 2003 season for the Governors of the Festival), and I currently serve on their ad-hoc University Task Force. I regularly write programme notes and give public lectures as part of the Festival's education programme. I'm the Graham and Gail Wright Distinguished Scholar at Western University, and I was honoured to win the Arts and Humanities Teaching Excellence Award in 2012, and the USC Award of Excellence in Undergraduate Teaching in 2013.