Former Writers-in-Residence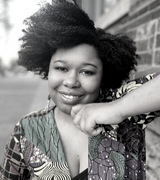 2021-22 | Zalika Reid-Benta
Zalika Reid-Benta is a Toronto-based writer whose debut story collection, Frying Plantain, won the Danuta Gleed Literary Award and the Rakuten Kobo Emerging Writer Prize for Literary Fiction. Frying Plantain was longlisted for the Scotiabank Giller Prize, and it was shortlisted for the Toronto Book Award, the White Pine Award, and the Trillium Book Award. Zalika received an M.F.A. in fiction from Columbia University, was a John Gardner Fiction Fellow at the Bread Loaf Writers' Conference, and is an alumnus of the Banff Centre Writing Studio. Currently, Reid-Benta is writing a magical realist novel inspired by Jamaican folklore. The main character is a young Black woman having a quarter-life crisis, while adventuring through the streets of Toronto. It will be published by Penguin Canada in 2023. Zalika was recently awarded a Canada Council for the Arts grant to support the writing of her new novel project, River Mumma, during her residency at Western.
---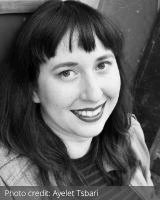 2020-21 | Alicia Elliott
Alicia Elliott is a Mohawk writer living in Brantford, Ontario. She has written for The Washington Post, Maclean's, Chatelaine and Hazlitt, among others. Her essays have been nominated for and won National Magazine Awards, and her Jction was selected for Best American Short Stories 2018, Best Canadian Stories 2018 and Journey Prize Stories 30. She was the winner of the Canada Council Grant for 2020-2021: Creating, Knowing and Sharing: The Arts and Cultures of First Nations, Inuit and Métis Peoples. Alicia was also chosen by Tanya Talaga as the 2018 recipient of the RBC Emerging Writer Award. Her bestselling Jrst book, A Mind Spread Out on the Ground, was recently recommended by The New York Times and was nominated for the Hilary Weston Writers' Trust Prize for NonJction, as well as named a best book of 2019 by CBC Books, Globe and Mail, Quill and Quire and others.
---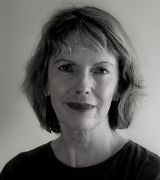 2019-20 | Jane Urquhart
Jane Urquhart is the author of eight internationally acclaimed novels, among them The Whirlpool, which received Le prix du meilleur livre étranger in France; Away, winner of the Trillium Award, The Underpainter, winner of the Governor General's Award and a finalist for The Orange Prize in the UK, and The Stone Carvers, which was a finalist for The Giller Prize and the Governor General's Award, and for Britain's Booker Prize. She is the author of a collection of short fiction, and four books of poetry, and she has also written a biography of Lucy Maud Montgomery, and was editor of the most recent Penguin Book of Canadian Short Stories. Her work, which is published in many countries, has been translated into numerous foreign languages. Urquhart has received the Marian Engel Award and the Harbourfront Festival Prize. She is a Chevalier dans l'Ordre des Arts et des Lettres in France, and is an Officer of the Order of Canada. In 2016 she published A Number of Things; Stories of Canada told through 50 Objects, which was commissioned by publisher HarperCollins to celebrate Canada's sesquicentennial. 
---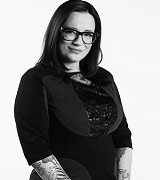 2018-19 | Cherie Dimaline
Cherie is a Toronto-based writer of the Georgian Bay Métis Nation and whose young adult novel The Marrow Thieves (2017) was awarded a Governor General's Award for English-language children's literature, as well as the prestigious Kirkus Prize (US $50,000) in the young adult literature category. Her first novel, Red Rooms (2007) won the Anskohk Aboriginal Literature Festival, and she was named Emerging Artist of the Year at the Ontario Premier's Awards for Excellence in Arts in 2014. She is also the author of the novel The Girl Who Grew a Galaxy (2013) and a collection of short stories entitled A Gentle Habit (2015). She is the founding editor of Muskrat Magazine, an online indigenous publication focusing on sovereignty, culture and the celebration of community excellence, and served as the first indigenous writer-in-residence for the Toronto Public Library in 2014-15.
---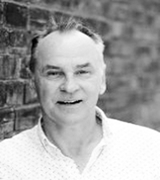 2017-18 | Daniel MacIvor
Daniel is a Nova Scotia-born playwright/actor/director who has written numerous award-winning theatre productions including See Bob Run, Communion, Marion Bridge, and His Greatness. He has created with Daniel Brooks the solo shows House, Here Lies Henry, Monster, Cul-de-sac, This Is What Happens Next and most recently Who Killed Spalding Gray?. In 2006 Daniel received the Governor General's Literary Award for Drama for his collection of plays I Still Love You, and in 2008 he won the Siminovitch Prize for Theatre. He is also the recipient of the New York Obie Award and a GLAAD Award. He wrote the screenplay for Bruce McDonald's Weirdos, for which he won a Canadian Screen Award for Best Original Screenplay. His current work includes a play, New Magic Valley Fun Town with Tarragon Theatre in Toronto and a libretto commissioned by the Canadian Opera Company for Rufus Wainwright's Hadrian.
---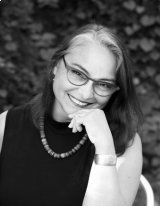 2016-17 | Margaret Christakos
Margaret is a widely published, award-winning poet, fiction author, critic and creative writing instructor. She has published nine collections of acclaimed poetry and one novel, and has given readings and seminars from her work across Canada and the US since 1989. Her work has won the ReLit Award for Poetry and the Bliss Carman Award, and been nominated for the Pat Lowther Award twice and the Ontario Trillium Book Award. In 2012-13 she was the recipient of a major Chalmers Arts Fellowship. Her most recent poetry collection is called Multitudes, published by Coach House Books in 2013. A new collection of creative memoir, Her Paraphernalia: On Motherlines, Sex/Blood/Loss & Selfies, was published by Book Thug in Spring 2016.
---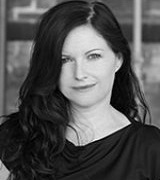 2015-16 | Tanis Rideout
An imaginative and versatile writer, Tanis is a poet and novelist whose work has been shortlisted for several prizes, including the Bronwen Wallace Memorial Award for Emerging Writers and the CBC Literary Awards. In 2006, she was named Poet Laureate for Lake Ontario and joined Gord Downie of the Tragically Hip on a tour to promote environmental justice on the lake. Born in Belgium, Tanis grew up in Bermuda and in Kingston, Ontario. She now lives in Toronto. Her first novel, Above All Things was a bestseller in Canada, a Globe and Mail Best Book and a New York Times Editor's Choice.
---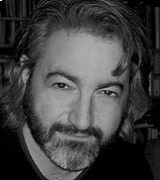 2014-15 | Gary Barwin
Gary is a writer, composer, multimedia artist, and educator and the author of seventeen books of poetry and fiction as well as books for both teens and children. His work has been widely performed, broadcast, anthologized and published nationally and internationally. His latest book is Moon Baboon Canoe (poetry, Mansfield Press, 2014) and he has just completed a novel, Yiddish for Pirates.
He received a PhD. in music composition, a B.A., B.F.A and a B.Ed. and taught middle school and high school for nearly ten years. He has taught writing at McMaster University and at Mohawk College, to street-involved youth, and at Offcentre Arts and Creativity Workshops. He was the Fall 2013 Young Voices eWriter-in-Residence at the Toronto Public Library.
Barwin is winner of the 2013 City of Hamilton Arts Award (Writing), the Hamilton Poetry Book of the Year 2011, and co-winner of 2011 Harbourfront Poetry NOW competition, the 2010 bpNichol chapbook award, and the KM Hunter Artist Award. He has received major grants from the Canada Council and the Ontario Arts Council for his work. His YA novel, Seeing Stars was shortlisted for both the Crimewriters of Canada Arthur Ellis Award as well as the Canadian Library Association YA Book of Year, and his picturebook, The Magic Mustache, was chosen as a "Best Bet" by Macleans.
---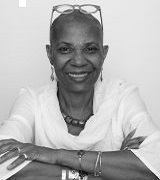 2013-14 | M. NourbeSe Philip
M. NourbeSe Philip is a critically acclaimed and widely anthologized poet, novelist, playwright, essayist and short story writer. Philip's career has been marked by her formal experimentation and her strong commitment to social justice. In addition to her many literary honours, Philip is a former Guggenheim fellow and a recipient of the City of Toronto Arts Award for poetry in 1995. She garnered praise for her interactive live performances of her book of poetry, Zong!, which focuses on an 18th century legal decision regarding the murder of Africans aboard a slave ship. (Bio by #Poetry/ab).
---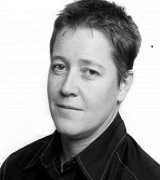 2012-13 | Ivan Coyote
Ivan is an award-winning novelist, short fiction writer, oral storyteller, performing artist, and editor. Winner of the ReLit Award for their first novel, Bow Grip (2006), Coyote has also been shortlisted for acclamations such as the Ferro-Grumley Award for Women's Fiction, the Lambda Literary Award, and the Vancouver Public Library's "One Book, One Vancouver" competition. Ivan has repeatedly been honoured by the American Library Association - Bow Grip was named a Stonewall Honor Book, and their short story collection Missed Her (2010) was included as a Top Eleven book in the ALA's "Over the Rainbow Books" list - and their instruction in schools and libraries across Canada has consistently inspired excited crowds. A renowned live performer, Ivan also tours high schools across the country, continent, and even in Europe with their anti-bullying storytelling-driven show, One in Every Crowd. Ivan expects to release a collection of short stories geared especially for gay, lesbian, bisexual, queer and trans youth, which is also called One In Every Crowd. Coyote has taught creative writing classes and workshops at a variety of institutions, including Capilano University, the Vancouver Public Library Carleton University, and The University of Winnipeg and has led workshops prepared specifically for seniors and intergenerational family members wishing to write collaborative memoirs, and works to draw diverse communities together wherever they go.
---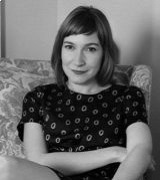 2011-12 | Sheila Heti
Sheila is the author of seven books, including the 2012 novel, How Should a Person Be? which was a New York Times Notable Book and was called by Time magazine "one of the most talked-about books of the year." She is co-editor of the New York Times bestseller Women in Clothes, which features the voices of 639 women from around the world. Her books have been translated into a dozen languages.
She is the former Interviews Editor of The Believer magazine, and has conducted many long-form, print interviews with writers and artists. Her writing has been published in The New Yorker, McSweeney's, n+1, Harper's, The New York Times and The London Review of Books. She has lectured at MoMA, The New Yorker Festival, Columbia University, Brown University, the Hammer Museum, the Cúirt Festival, the Sydney Writers Festival, and elsewhere. 
Her play, All Our Happy Days are Stupid, had a sold-out run at The Kitchen in New York, and Videofag in Toronto. She appeared as Lenore Doolan in Leanne Shapton's book Important Artifacts.
---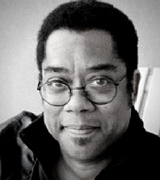 2010-11 | Andre Alexis
Born in Trinidad, and raised in Canada, Alexis has published two novels (Childhood, 1995; Asylum, 2008), a collection of short fiction (Despair and Other Stories, 1994), a children's novel (Ingrid and the Wolf, 2005), a play (Lambton, Kent, 1999) and a number of journalistic pieces for The Globe and Mail, The New York Times Book Review, the Village Voice, the Toronto Star, the National Post, This, Shift and The Walrus. He has served as Playwright in Residence at the Canadian Stage Co., and three of his plays and three of his libretti have been performed. His most recent play (Decalogue 2) was given a workshop performance at the Tarragon Theatre and he has a book of essays (Beauty and Sadness) coming out in the Fall.
Alexis' collection of short fiction was short-listed for the Commonwealth Prize, and Childhood won both the Chapters/Books in Canada First Novel Award and the Trillium Award (shared with Alice Munro) and was shortlisted for the Roger's Communication Prize. Ingrid and the Wolf was nominated for the Governor-General's Award for Children's Literature. Alexis' work has been widely anthologized and translated.
Alexis has produced and hosted radio shows for CBC Radio, including the popular Skylarkin'. He is an Editor at Large with This magazine. He also brings to the residency his experiences of teaching writing at The University of Guelph, The University of Toronto, and The Banff Centre for the Arts.
---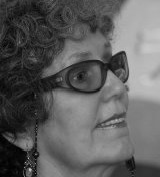 2009-10 | Penn Kemp
Penn is a writer with both international experience and a wide variety of connections within the local community. Celebrated by the League of Canadian Poets as "one of the foremothers of Canadian Poetry," she also has accomplishments as a playwright and essayist, as well as expertise in editing. She works across a variety of poetic practices: her work in new media forms has been documented in a 2006 dissertation by Janette Hughes, Poets, Poetry and the New Media. Since Coach House Press published her first book in 1972, Ms. Kemp has been pushing textual and aural boundaries, often in participatory performance work. Among her publications are more than twenty-five books of poetry and drama, ten CDs of Sound Opera, eight videopoems, and Canada's first poetry CD-ROM. She has artistically collaborated with a variety of writers, artists, dancers, and musicians. Ms. Kemp has considerable background as a writer­ in-residence, having served in this role in Buffalo, NY; Labrador; Findhorn, Scotland; Flesherton, Ontario; University of Rondonia, Brazil; and in India at the University of Mumbai, SNDT in Mumbai, and The University of Baroda. She has also performed in a variety of venues at arts festivals and conferences around the world, including London's Aeolian Hall.
---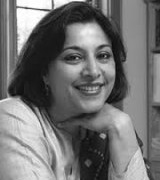 2008-09 | Anita Badami
Anita has published short stories, fiction for children, journalistic writing and three highly acclaimed bestselling novels: Tamarind Mem (1996), The Hero's Walk (2000), and Can You Hear the Nightbird Call? (2006). Her fiction has been celebrated as haunting, evocative, moving, and often laugh-out-loud funny.
---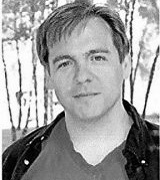 2007-08 | Drew Hayden Taylor
Hailing from Curve Lake First Nations, Drew is an award-winning playwright, journalist, columnist, author of short stories and novels, scriptwriter and a participant in countless documentaries on the aboriginal experience including Redskins, Tricksters and Puppy Stew, a documentary on what is arguably his favourite subject, native humour.
---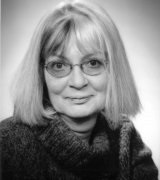 2006-07 | Joan Barfoot
A former newspaper journalist, Joan has written 10 novels, from Abra, winner of the Books in Canada first novels award, to Luck, shortlisted for the 2005 Scotiabank Giller Prize. Her novel Dancing in the Dark became an award-winning film, she was given the Marian Engel award in 1992, and her ninth novel, Critical Injuries, was longlisted for the 2002 Man Booker Prize.
---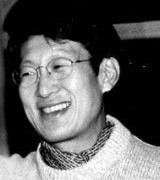 2005-06 | Gerry Shikatani
Writer, editor and text-sound performance artist, Gerry is also a culinary critic and gastronomy writer for the print and broadcast media. He has also been a collaborating co-filmmaker with independent filmmakers. His poetry books are A Sparrow's Food (1983), Selected Poems and Texts 1973 (1988), Aqueduct: poems and texts from Europe 1979-87 (1996) and mortar rake glove sausan broom basin sansui: First Book, Three Gardens of Andaluda (2003). His other titles are Paper Doors: an anthology of Japanese-Canadian poetry (co-edited with David Aylward, 1981), Lake and other stories (1996) and A Passion· For Food: conversations with Canadian chefs (1999).
---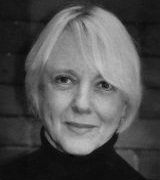 2004-05 | Lola Lemire Tostevin
A poet, novelist, critic, and translator, Lola was born in Northern Ontario, in Timmins, of French-speaking parents, though she writes mainly in English. Her poetry collections include The Colour of her Speech (1982), Gyno Texts (1983), Double Standards (1985), 'Sophie (1988), Cartouches (1995), and Site-Specific Poems (2003). Her novels are Frog Moon (1992) and The Jasmine Man (2002). She has also published the collection of critical essays Subject to Criticism (1995). Her translation of Anne Hebert's Le Jour n'a d' egalque la nuit appeared in 1997 with House of Anansi Press.
---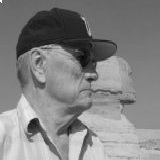 2003-04 | George Bowering
A distinguished Canadian writer of poetry, prose and non-fiction and a mentor to young writers, with his fiction taught and read in universities across Canada and Western Europe. Bowering began his career as a photographer for the Royal Canadian Air Force from 1954 to 1957. After attending several universities, he received his Master of Arts from the University of British Columbia in 1963. His teaching career began shortly after and included terms at various colleges and universities in Canada, the United States, Rome, Berlin and Aarhus. Bowering's connection to Western began with his doctoral studies from 1966 to 1967. With more than forty published titles, Bowering is a two-time winner of the Governor General's Literary Award in the poetry category for his works, The Gangs of Kosmos and Rocky Mountain Foot in 1969, and for fiction in 1980 for his novel, Burning Water. He also received the Nichol Chapbook award for poetry in both 1991 and 1992 and the Canadian Authors' Association Award for Poetry in 1993.
He has taken an active part in the public life of Canada, writing Bowering's B.C. in 1996 and Egotists and Autocrats: Canada's Prime Ministers in 1999. He was appointed Canada's first Parliamentary Poet Laureate in November 2002, and in 2003 was named an Officer of the Order of Canada, one of the country's highest honours for lifetime achievement.
---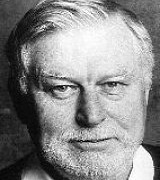 2002-03 | David French
Highly acclaimed and prolific Canadian playwright. Born in Coley's Point, Newfoundland, David became a leader of the new Canadian theatre of the 1970s with such plays as Leaving Home (1972), Of the Fields Lately (1973), One Crack Out (1975), and Jitters (1980), all produced by the avant-garde Tarragon Theatre in Toronto under the directorship of Bill Glassco. As these early plays quickly became classics of the Canadian theatre canon, French continued with such outstanding plays as Saltwater Moon (1985), winner of the 1984 Dora Mavor Moore Award for Outstanding New Play, the 1986 Canadian Authors Association Award for Drama, and the 1987 Hollywood Drama-Logue Critics Award. His later plays have included 1949 (1989), the mystery-thriller The Silver Dagger (1993), and the memory play That Summer (1999).
2001-02 | Jan Horner
2000-01 | Karen MacCormack
1999-00 | Emma Donoghue
1999-00 | Robert Bringhurst
1998-99 | Bonnie Burnard
1997-98 | Terry Griggs
1996-97 | Molly Peacock
1995-96 | Kathleen Jamie
1994-95 | Daniel David Moses
1993-94 | Daphne Marlatt
1993 | Susan Musgrave
1992 | Christopher Dewdney
1991 | Leon Rooke
1990 | Margaret Hollingsworth
1989 | Tim Lilburn
1988 | Bronwen Wallace
1987-88 | Roo Borson
1985-86 | Bill Bissett
1984-85 | Gwendolyn McEwen
1983-84 | David McFadden
1982-83 | Austin Clarke
1981-82 | Earle Birney
1980-81 | Matt Cohen
1980 | Sylvia Fraser
1979-80 | Joe Rosenblatt
1978-79 | Leo Simpson
1977-78 | Al Purdy
1976-77 | Harold Horwood
1975-76 | John Newlove
1974-75 | Alice Munro
1973 | Margaret Laurence
1972-73 | Margaret Avison