Madeline Bassnett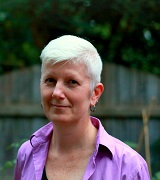 Associate Professor
PhD; Dalhousie University, 2008
MA; University of New Brunswick, 2003
MFA, Antioch University, Los Angeles, 1999 
BA; University of Toronto, 1987

University College 3431
519-661-2111 ext. 85827
m.bassnett@uwo.ca
On leave until January 2023.

Click to view CV
.
Research
My teaching and research focuses on the poetry and prose of sixteenth- and seventeenth-century England. I'm especially interested in early modern women's writing, food studies (including recipe books), ecocriticism, and posthumanism. My book, Women, Food Exchange, and Governance in Early Modern England was published by Palgrave in 2016.
My current SSHRC-funded project is Weather Networks: Climate Change and Community in England's Little Ice Age. This research addresses the urgent problem of adapting to and surviving climate change. Taking a literary-historical perspective, I focus on the period known as the Grindelwald Fluctuation (1560-1628) to investigate early modern relationships to Little Ice Age weather and consider how these relationships contributed to community resilience. Weather, this project suggests, was not considered an alien, outside force. Rather, early moderns responded to the weather as part of a vitalist, elemental world. They experienced an embodied relationship to the weather, and were physically, psychologically, and physiologically affected by it. Reading early modern weather relations through a posthumanist lens sensitive to these human/nonhuman dynamics, Weather Networks offers a pre-Cartesian relational model for rethinking our own ambivalent relationship to a rapidly changing climate.
I also teach creative writing. My full length poetry collection, Under the Gamma Camera, was published by Gaspereau Press in 2019. My poetry chapbooks, Elegies and Pilgrimage, were published in 2011 and 2016.
I am happy to supervise graduate students interested in the following fields: early modern non-dramatic literature; food studies; ecocriticism, and climate change. I am also glad to supervise hybrid creative/academic MA projects. I welcome the opportunity to supervise undergraduate theses, both academic and creative.