An Exhibition in Black and White | Artlab Gallery
An Exhibition in Black and White | Artlab Gallery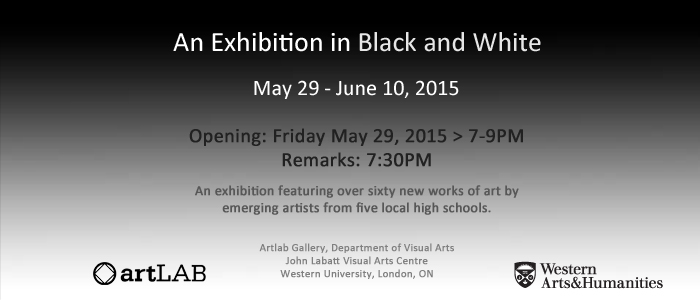 An Exhibition in Black and White
May 29 - June 10, 2015
Opening Reception: May 29th, 2015 > 7- 9PM
Remarks: 7:30PM
The Artlab Gallery is pleased to present An Exhibition in Black and White, a first-ever collaborative event featuring artworks by seventy-five students from five local Secondary Schools.
This diverse outreach exhibition features curated selections from high schools situated within the Thames Valley District School Board including; Clarke Road Secondary School, H.B. Beal Secondary School, London Central Secondary School, Oakridge Secondary School, and Sir Fredrick Banting Secondary School.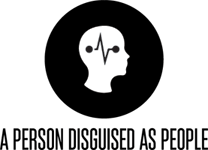 Join us for the opening reception, featuring a special performance by A Person Disguised As People.
A Person Disguised As People is musician, performer, producer, DJ, and award-winning radio host, Ian Doig - Phaneuf (The Riderless, A Souvenir, A Priori). A Person Disguised As People also functions as a label, which released last years 'Forest City Series Vol. 1', and will this year be releasing various recording projects by several regional electronic artists.
Artlab Gallery
Department of Visual Arts

John Labatt Visual Arts Centre
Perth Drive, London, Ontario, Canada
For more information please contact: 
Susan Edelstein, Gallery Director sedelst@uwo.ca