MEET OUR PEOPLE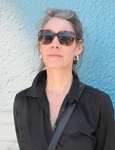 Kelly Wood
Studio Professor Kelly Wood's recent exhibition, The Vancouver Carts: Photographs by Kelly Wood, documents the urban phenomenon of repurposed shopping carts, used by the homeless and others, involved in underground economies. Her accompanying text, reproduces over 100 images selected by the artist.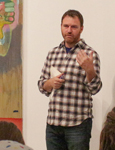 Sky Glabush
Professor Sky Glabush's impressive recent exhibitions explore everything from textile-influenced work to the concept of growth. The exhibition entitled "The Window is Also a Door" (from his exhibition in Norway) presents a series of hand-woven works that traverse the creative practices of painting and textiles. In a more recent exhibition, "A New Garden", Glabush explores the conditions for growth. To learn more about his recent exhibition, click this link for Art Viewer, an online curated magazine from Milan.
Read More: Visit our Making News Page for exhibitions, publications and awards from our faculty, staff, students and alumni!
News
The Artlab Gallery is pleased to present the MFA thesis exhibition, Greater than Lesser than Equal to by Charles Lee Franklin Harris. The studio-based research of Charles Harris involves the use of non-traditional woodblock print-structures to explore the borderland where art and design commingle and cross-pollinate.
---
More News
What we offer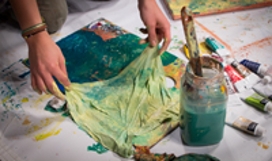 Small classes with hands-on instruction by dynamic professional artists with national and international exhibition profiles.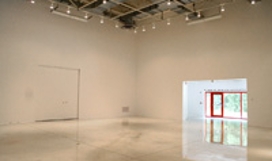 A 1600sq foot purpose-built exhibition space designed to showcase contemporary and historical works of art in all mediums.
See what's on now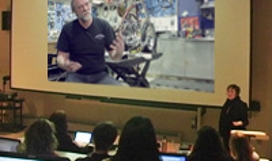 Engage with local, national, and international artists, curators, and scholars. All events are free and are open to the public.
Watch it on Youtube