Art Work. Work. Work.

Art Work. Work. Work.
Recent Western Alumni Share Their Stories about Working in the Arts
Tuesday March 27, 2018 
4:30pm-6:00pm
VAC 100

Free Admission, Snacks & Refreshments Provided

Have questions about working in the Arts and what to do after graduation? Who better to ask than our recent alumni! Join us for a career panel featuring recent Western Visual Arts Graduates who will share their stories about getting their start in the Arts. Moderated by Prof. Cody Barteet, followed by a Q&A. Seating is limited, arrive early.
Panelists
Lucas Cabral (BFA, '16)  Communications & Digital Media Lead - The Robert McLaughlin Gallery; Guest Curator – If You've Got it, Flaunt it, McIntosh Gallery
Eva Lu  (BA, Visual Arts '12) Image Research Associate at the Art Canada Institute and former Special Collections Assistant at the Art Gallery of Ontario
Kelly Mckenzie (MA, Art History '15) –  Corporate Art Coordinator for Manulife
Megan Press (BFA, '09) – Current Manager, Artscape Youngplace for Toronto Artscape Inc. in Toronto, former Exhibitions & Residency Program Coordinator at the Living Arts Centre in Mississauga

Moderated by Prof. Cody Barteet.
About our Panelists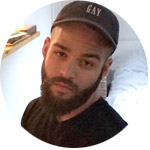 Lucas Cabral is an artist, curator, and arts administrator currently based out of Whitby, Ontario. Lucas graduated from the University of Western Ontario in 2016 and has since worked in marketing/communications at The McIntosh Gallery, The Harbourfront Centre, and is currently Communications + Digital Media Lead at The Robert McLaughlin Gallery. Recent exhibitions include Interested in Others at Forest City Gallery and Good to the last drop at Good Sport. Lucas has recently curated If You've Got It, Flaunt It at McIntosh Gallery.
Eva Lu is an art historian specializing in modern and contemporary art research and publications.  Currently, she produces books on Canadian art at the Art Canada Institute, and in the past has worked on projects by the Art Gallery of Ontario, Parkett, MIT Press, Independent Curators International, and the Museum der Moderne Salzburg. She holds a BA in Visual Arts and Philosophy from Western University and a MA in Modern Art: Critical and Curatorial Studies from Columbia University.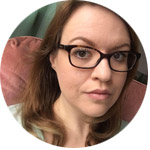 Kelly McKenzie graduated from OCAD University in 2009 with a BFA in Criticism and Curatorial Practice and completed her MA in Art History at Western University in 2015. Since the beginning of her career in fine art she has interned and worked in galleries spanning public, commercial, and artist-run centres including Oakville Galleries, McIntosh Gallery, DNA Artspace, and Loop Gallery. Currently, she holds the position of Corporate Art Coordinator at Manulife and is responsible for a collection of over 2000 artworks across North America. She is also a member in good standing with the International Society of Appraisers, focusing on the appraisal of fine art objects for purposes of insurance, replacement, and the division of assets.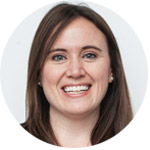 Megan Press is a visual artist, curator and arts administrator currently employed with Toronto Artscape Inc. as Manager Artscape Youngplace, a community cultural hub in Toronto's West Queen West neighbourhood. Press oversees a team of staff and manages building initiatives inclusive of programming and daily operations. She completed a BFA at the University of Western, ON (2009) and a MFA at the University of Victoria, BC (2011). Her work has been exhibited in galleries such as the Art Gallery of Windsor, Artcite Inc (ON), Deluge Contemporary and Xchanges Gallery (Victoria, BC). Guest juror appearances include Cultural Nodes Artist-in-Residence, City of Burlington Public Art Program, K.W.A.S Exhibition, Homer Watson House, Kitchener Waterloo and the Share the Love Project, City of Mississauga.