Lisa Robertson: Poetry Reading | Artlab Gallery
Lisa Robertson: Poetry Reading | Artlab Gallery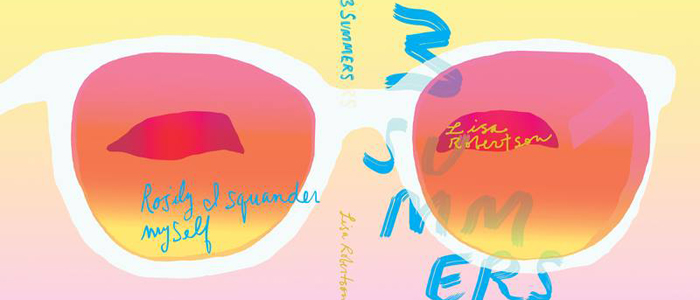 Wednesday, October 12, 2016
John Labatt Visual Arts Centre (VAC)
Artlab Gallery
Room: 128
The Artlab Gallery is pleased to announce Canadian Poet and essayist, Lisa Robertson will be joining us Wednesday October 12th when she will be reading from her soon to be launched book, "3 Summers".
In "3 Summers", Robertson takes up her earlier concerns with form and literary precedent, and turns toward the timeliness of embodiment. What is form's time? Here the form of life called a poem speaks with the body's mortality, its thickness, its play. The ten poem-sequences in "3 Summers" inflect a history of textual voices – Lucretius, Marx, Aby Warburg, Deleuze, the Sogdian Sutras – in a lyricism that insists on analysis and revolt, as well as the pleasures of description. The poet explores the mysterious oddness of the body, its languor and persistence, to test how it shapes the materiality of thinking, which includes rivers and forests. But in these poems' landscapes, the time of nature is inherently political. Now only time is wild, and only time – embodied here in Lisa Robertson's forceful cadences – can tell.
'Robertson proves hard to explain but easy to enjoy ... Dauntlessly and resourcefully intellectual, Robertson can also be playful or blunt ... She wields language expertly, even beautifully.'
—The New York Times
'Robertson makes intellect seductive; only her poetry could turn swooning into a critical gesture.'
—The Village Voice
Robertson's book Magenta Soul Whip was named one of The New York Times 100 Notable Books of 2010. Other books include Debbie: An Epic, The Men, The Weather, and Occasional Work and Seven Walks from the Office for Soft Architecture, Nilling and R's Boat. Born in Toronto, she has held residencies and visiting positions at Cambridge University, Princeton University, UC Berkeley, American University of Paris and the California College of the Arts. She now lives in France, and works as a tutor at Piet Zwart Institute in Rotterdam, and as a freelance art writer.