Water Now, artist's books | Weldon Library
Water Now, artist's books | Weldon Library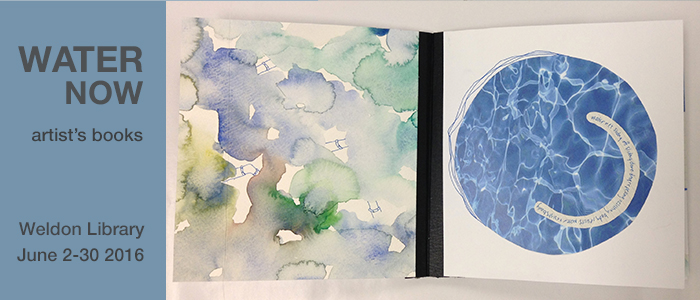 Students of the School for Advanced Studies in the Arts and Humanities have created artist's books on the theme of water as part of their course Water Now: Community, Representation, Environment, and the Poetic in the winter term in the Department of Visual Arts. The books incorporate their research, (visual and textual), their poems produced during a workshop with poet Penn Kemp, and their original artworks, and display a wide range of materials and book formats.
The books are on view at the Weldon Library from June 2nd through June 30th.
This course was taught by Prof. Patrick Mahon, Studio Faculty Member at the Department of Visual Arts.