Imagine Health Design Contest
Imagine Health Design Contest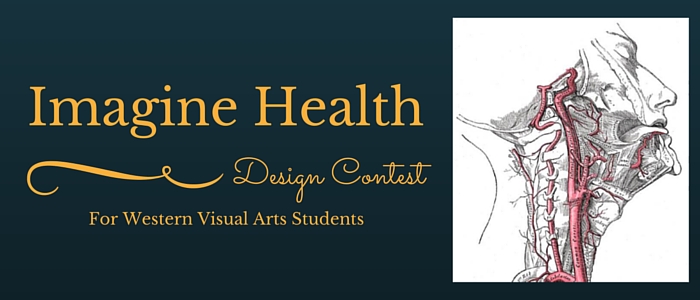 An exciting and unique opportunity to use your creative, artistic and technical skills to conceptualize a creative marketing campaign for a new healthcare product. You are encouraged to challenge the conventions of advertising and envision new ways to present our fundamental quest for healthy bodies.
What is the company and product?
Enable Imaging Technologies is a local London medical device company creating high tech healthcare products for the Chinese market. Their focus is patient oriented health solutions that help to identify heart and blood vessel problems before they occur, improve diagnosis when a problem occurs, and help to determine if treatment is working. The product is a 3D ultrasound imaging solution that is part of a general cardiovascular webhealth platform.
What do I have to do? 
Come up with 8 innovative marketing concept images and an artist statement. Multiple submissions are allowed.
What do I get? 
Best entry – $5000  
Up to 5 honorable mentions – $500
Who can submit?  
Anyone currently taking a course in visual arts at Western. Teams are allowed with at least one visual arts member.
Students are welcome to submit more than one application. Students may submit up to 5 submissions per slide room account. If students wish to exceed this limit, students will need to create a separate account through slideroom with a unique email address. Students may opt to use a personal email address (such as gmail or hotmail) as opposed to their uwo.ca account.
Where can I get more information?
Information sessions will be held on: 
Tuesday February 9, 12:30pm in the Cohen Explorations Lab
Wednesday February 10, 12:30pm in the Cohen Explorations Lab
Thursday February 11, 6:30pm in Cohen Explorations Lab
DEADLINE:  11:59:59 pm EST March 31, 2016
Full Contest Rules
Download the Full Contest Rules, Terms & Conditions (as a pdf)
For any questions, e-mail: vacontest@uwo.ca  
Contest Rules Synopsis
Sponsored by Enable Imaging Technologies and administered by Western's Department of Visual Arts, this is an open contest for eligible students to contribute submissions for a global marketing campaign concept for the Enable Vasqscan Cardiovascular Health Product.
By participating in this Contest, each Contestant agrees to be legally bound by the official contest entry rules fully articulated below (click to download pdf).


Submission Deadline:  11:59:59 pm EST March 31, 2016
| | | |
| --- | --- | --- |
| Grand Prize | 1 | The Grand Prize winner will receive $5,000.00.    |
| Honorable Mention Prizes | 0-5 | Each winner, if any, will receive $500.00.  Whether a Contestant wins an Honorable Mention Prize is at the sole discretion of the Selection Committee.  |
In the event that a Prize is won by a Contestant consisting of two or more individuals, then the Prize will be divided evenly among them.  
This Contest is open to:
(i)  an individual who is registered as a graduate or undergraduate student with Visual Arts
(ii)  or a group of individuals as a team, at least one of whom is registered as a student with Visual Arts, but all of whom are students registered at the University of Western Ontario
A Contestant can submit one or more submissions to the Contest.
Contestants are recommended to consider the following when making a Submission: (a)  evaluation of typical iconic advertising visions of the 20th century, (b) reviewing the documentary Art&Copy (PBS), and (c) attending a presentation and QA forum by the Sponsor of the product, where the product fits in the market, and the target Chinese market of ~1.4 billion people.
Each submission must include a maximum 500 words cover statement and a minimum of eight high resolution images which unify the advertisement concepts (Word document, PDF and/or jpeg file formats and may include Microsoft Powerpoint or Keynote presentation formats. The submission concepts may also take the form of video, 2D, or web-based formats. Ideally concepts should be adaptable to 2D print or billboard advertising.
The Submission must be must be original work created solely by the Contestant(s), and not infringe the intellectual property rights of others (such as copyright or trademark).
Submissions must be filed using following website:
https://westernu.slideroom.com/#/permalink/program/29875/2mOHA4LZOS 
Between April 1-4, 2016 a selection committee consisting of representatives from the faculty at Visual Arts and the Sponsor's Imaging Business and Marketing Canada/China Team will evaluate the eligible Submissions and select up to six Contestants for follow up interviews.
After interviewing all of the qualified Selected Contestants, the Selection Committee shall announce the winner of the Grand Prize and the winners of the Honorable Mention Prizes.
Winning entries must agree to transfer to the Sponsor ownership of their intellectual property rights (including copyright) and waive all of their moral rights associated with their submission in favour of the Sponsor.
Note: Where the Selected Contestant is under the age of majority, as a pre-condition to the Selected Contestant being declared the winner and receiving a Prize, the parent or legal guardian of the selected contestant must consent in writing to the Selected Contestant being declared a winner and receiving a Prize and must also sign and return to Visual Arts all related forms and agreement documentation.
Questions?
Contact: vacontest@uwo.ca.