Art Now! Speakers' Series: Christine Swintak
Art Now! Speakers' Series: Christine Swintak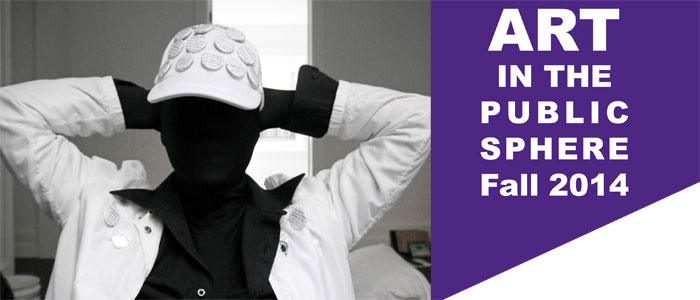 Christine Swintak
Please join us for an arist talk by Montreal/Toronto based multimedia, installation and performance Artist Christine Swintak.
Swintak is a Canadian artist working in variety of media including site-responsive sculpture, installation, performance and video. Approaching the world as her studio, her large-scale commission-based practice has included moving almost an entire house by hand without the aid of machinery, creating the most banal rollercoaster ever made in the head office of an energy drink corporation, building a full-size ship through collective improvisation, running an election party campaign for the Irish underworld, transforming a city-issued dumpster into a fully-operational luxury boutique hotel, attempting to give a shed consciousness and producing a series of impossible project proposals.

She has exhibited at galleries, festivals and museums across Canada and internationally, including Kuandu Museum of Modern Art (Taipei), MOTA Museum of Transitory Art (Ljubljana), Art Gallery of Ontario (Toronto), Hessel Museum (New York), The Power Plant Contemporary Art Gallery (Toronto), European Cultural Congress (Poland), Nuit Blanche (Toronto), HMK Mariakapel (Holland), Model Niland (Ireland), Confederation Centre for the Arts (Charlottetown), YYZ Gallery (Toronto), and Rockefeller Centre (New York). Swintak has also presented numerous independent interventions in places like Amsterdam, Vancouver, Teslin, Death Valley and Los Angeles. Her past appointments include working in the artist-run sector as board member, coordinator and director at organizations such as Centre for Art Tapes (Halifax), Eyelevel Gallery (Halifax), Fuse Magazine (Toronto), and InterAccess Electronic Media Arts Centre (Toronto). She is currently Co-Founder and Artistic Director of Don Blanche, an experimental off-the-grid artist residency in rural Ontario. In 2011, Swintak was awarded the Canada Council International Residency at La Cité Internationale des Arts (Paris, France), and a fellowship at the Headlands Centre for the Arts (San Francisco, California). She was recently awarded the Headlands Alumni New Works Award in partnership with USA Projects, a Chalmers Fellowship from the Ontario Arts Council and a research residency at Château de la Napoule (Mandelieu, France).
Please note that the location of the Art Now lectures has been moved to a higher capacity room in the North Campus Building (NCB-113)
Thursday, October 23, 2014 > 7:00PM > NCB-113
---
This Artist talk is part of Art Now!, a course offered by the Department of Visual Arts at Western University. The course focuses on current contemporary art production, both locally, nationally and internationally. The Fall 2014 Series is organized by Christof Migone.


All Artist Talks are FREE and OPEN to the Public!
See the full list of our upcoming visiting artists: 2014 Fall Speakers' Series