Art Now! Speakers' Series: Derek Jarman, Tasman Richardson
Art Now! Speakers' Series: Derek Jarman, Tasman Richardson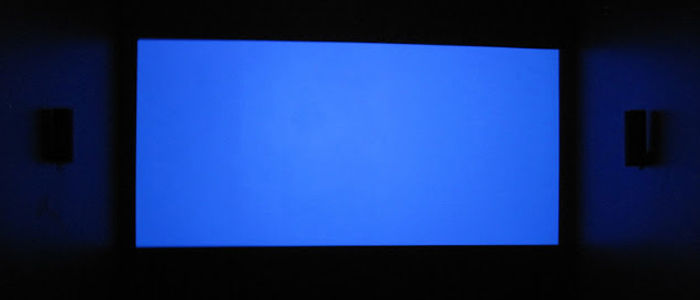 Join us for a screening of a selection of Tasman's video work alongside a screening of Blue (1993) by Derek Jarman
Derek Jarman's Blue (1993) was the last feature film the British filmmaker directed. He died shortly after from AIDS-related complications, one of them being partial blindness. The film chronicles his failing health and employs a radical formal device to convey his demise. The single colour named in the title not only dominates the screen but obliterates any other possibility. Its relentlessness opens up space for sound, consequently the narrative and rich musical score immerses the viewer who becomes a listener through the absolute gesture deftly produced by Jarman.
A selection of videos by Toronto based artist Tasman Richardson which will showcase his rapid-fire editing technique mashing up appropriated material in order to saturate the senses. He dubs his technique Jawa – named after the scavengers of the desert planet Tatooine in Star Wars. The sheer bombardment which emanates from the screen and the speakers when his work is presented offers us access to the exponential debris of mass media by way of unrelenting rupture and excess.

Thursday, September 25, 2014 > 7:00PM > NCB-117
---
This Artist talk is part of Art Now!, a course offered by the Department of Visual Arts at Western University. The course focuses on current contemporary art production, both locally, nationally and internationally. The Fall 2014 Series is organized by Christof Migone.


All Artist Talks are FREE and OPEN to the Public!
See the full list of our upcoming visiting artists: 2014 Fall Speakers' Series