VASA presents: Movie Scrolls and Rolls
VASA presents: Movie Scrolls and Rolls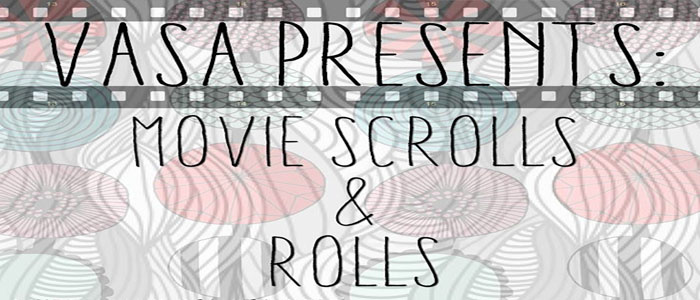 VASA presents "Movie Scrolls and Rolls"

Concourse Gallery and adjacent patio (weather permitting)

A night of music, movies and delectable food 

Tuesday, September 17th > 5pm onwards
YOU'RE INVITED to VASA'S WELCOME BACK PARTY!
To all faculty, staff and students please come out and support the Visual Arts Supporters' Association with their event Movie Scrolls and Rolls.

A video from the Visual Art Resource Library will be screening and an assortment of roll themed foods will be available for $2.00/plate.
VASA general memberships will also be for sale at $5.00 per membership.