Andy Patton, PhD awarded the 2013 Governor General's Gold Medal
Andy Patton, PhD awarded the 2013 Governor General's Gold Medal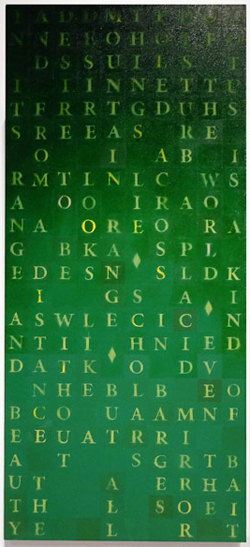 Congratulations to Andy Patton, PhD, winner of the 2013 Governor General's Gold Medal!
This award recognizes academic excellence and acknowledges Andy's outstanding contribution to the field of Art and Visual Culture. 
Dr. Andrew John Patton, Ph.D. Art and Visual Culture 
Dr. Andrew Patton receives this year's Governor General's Gold Medal having recently completed his PhD in Arts and Visual Culture with an astonishing 93% completing average. Andy is an artist-scholar of extraordinary talent and vision who, prior to entering doctoral studies, was already an established visual artist with paintings housed in collections at the National Gallery of Canada. A noted critic and scholar, he had developed a passionate interest in Northern Song Dynasty Chinese Calligraphy, and undertook the PhD to examine the relationship between contemporary painting methods and the historical practices of Song calligraphers. Dr. Andy Patton was also a recipient of the prestigious multi-year Canada Graduate Scholarship in recognition of his outstanding research activity. It takes an exceptional researcher like Andy to, not only tackle the concurrent rigours of creative exhibition and scholarly dissertation, but to also produce such praiseworthy and relevant knowledge in an area where veteran artist-scholars had not yet dared to go. 
Dr. Patton is currently teaching in Florence, Italy. 
Andy wishes to thank his committee, Patrick Mahon (supervisor), David Merritt, and James Flath, for their support and criticism throughout his PhD.
Andy Patton, "Lotus", oil on canvas, 2010. Courtesy Birch Libralato Gallery, Toronto