Upcoming Exhibitions & Events
Ido Govrin Not Quite the Highest Point
October 26– November 12, 2017 Opening Reception: Thursday October 26> 5-7pm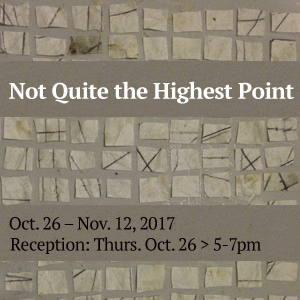 Not Quite the Highest Point continues Govrin's interdisciplinary artistic research in the mediums of sound, installation, printmaking and text. This current exhibition, which signals a direction towards the culmination of four years of research, corresponds with Giorgio Agamben's research methodology known as "Philosophical Archeology". Not Quite the Highest Point consists of multiple sets of objects, ephemera, sounds, leftovers, miniatures, books and perishable instances which form various paradigmatic historical constellations or thought-spaces, rendered and conceived by archeological art-making.
---
Derek Boswell - Vehicle
October 26 – Novermber 12, 2017 Opening Reception: Thursday October 26 >5-7pm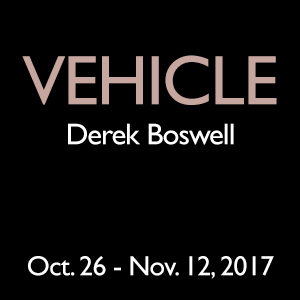 In conjunction with Govrin's Artlab Gallery exhibition we will be hosting an exhibit of new photography by Undergraduate student, Derek Boswell in the Cohen Commons area. Boswell is in his third year of study and came to Visual Arts Western from Bealart.
---
AJE (Annual Juried Exhibition)
November 23 – December 6, 2017 Opening Reception: Thursday, November 23 >5-7pm
People's Choice Voting: from 5 - 6pm AJE Award Announcements: 6:30pm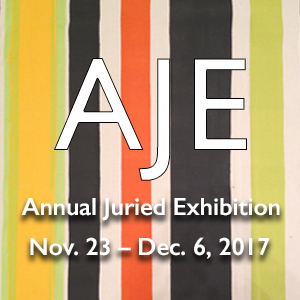 Back for the 16th year, this highly anticipated exhibition features a diverse selection of artworks by Undergraduate students from the Visual Arts Department, Western. This exciting exhibit supports the production of new artwork from a variety of mediums which includes painting, sculpture, digital media, photography, installation and performance. Works in this large group exhibition are selected by a professional jury who consider originality, creativity, process and engagement as some of the criteria for inclusion. ALL WELCOME Admission is Free