Enhancing Data Analytics
October 28, 2016
Western Procurement Services is currently implementing two new programs to enhance Financial Services' data analytics capabilities, Spend Radar and Visa IntelliLink Compliance Auditor (VICA). Once rolled out, these programs will improve visibility and management on spend and compliance and will provide accessible, reportable, and actionable data.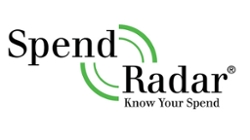 SciQuest's Spend Radar is a flexible spend analytics tool which can incorporate multiple data sources into highly customizable reports.
Financial Services requires the ability to have a comprehensive view of major sources of spend along with the ability to provide meaningful analysis and insight into spend activities and savings opportunities. With this program, spend from Mustang Market, Pcard, travel, and other expenses will be normalized and consolidated into a single reporting tool allowing for a simple, integrated view of spend.
Procurement Services plans to use this tool for several strategic goals:
Consolidation of spend into a single, accessible tool will allow for strategic analysis of spend by commodity, driving a better understanding of spend patterns and contract opportunities
Enhanced visibility into contract compliance will highlight off-contract spend and identify opportunities for new and improved contracts
Line level reporting allows for price variance analysis which will be used to drive improved pricing and this data, as well as high level spend information, will strengthen vendor pricing negotiations
With access to consolidated spend data and flexible reporting, this tool can be used to evaluate and communicate savings opportunities to departments
The program is planned to be fully implemented in early 2017.
Scotiabank's Visa IntelliLink Compliance Auditor (VICA) is a web-based information-services application that provides enhanced control and transparency into commercial card programs.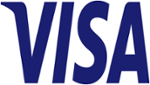 To support Financial Service's Pcard and travel card programs, VICA will substantially improve on existing internal control processes and will provide online access to detailed analytics and reporting. Auditing of credit card transactions is currently a manual process and addresses only a small portion of credit card spend. VICA will provide continuous, automated monitoring of all transactions and will flag purchases not complying with Western's policies as questionable. Procurement can use this data to take quick action to mitigate misuse or fraud and to document findings with supporting attachments and comments. Overall, the program will streamline the auditing and control aspects of the Pcard and travel card programs and allow for greater focus on addressing and preventing inappropriate credit card use. The program is planned to be fully implemented by the end of 2016.