Get Fit Week 2017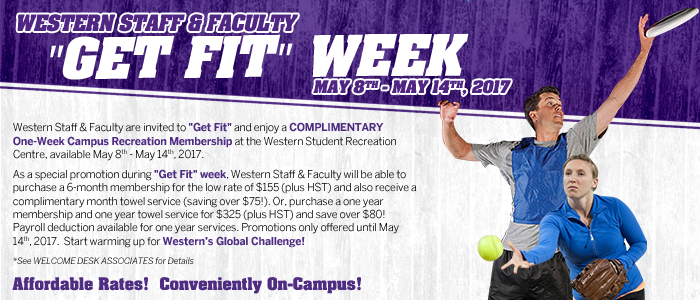 Western Staff & Faculty are invited to "Get Fit" and enjoy a complimentary One-Week Campus Recreation Membership at the Western Student Recreation Centre, available May 8th - May 14th, 2017.
As a special promotion during "Get Fit" week, Western Staff & Faculty will be able to purchase a 6-month membership for the low rate of $155 (plus HST) and also receive a complimentary month towel service (saving over $75!). Or, purchase a one year membership and one year towel service for $325 (plus HST) and save over $80! Payroll deduction available for one year services. Promotions only offered until May 14th, 2017.
Start warming up for Western's Global Corporate Challenge!
*See WELCOME DESK ASSOCIATES for Details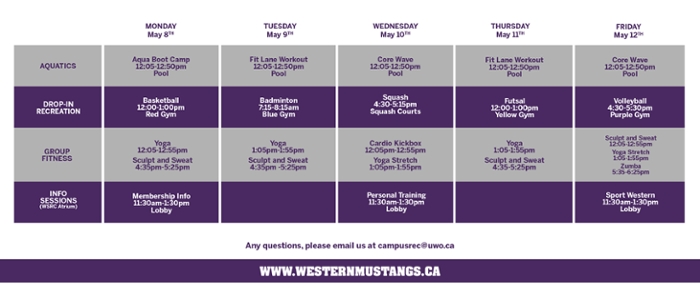 Information is subject to change.