Fall Preview Day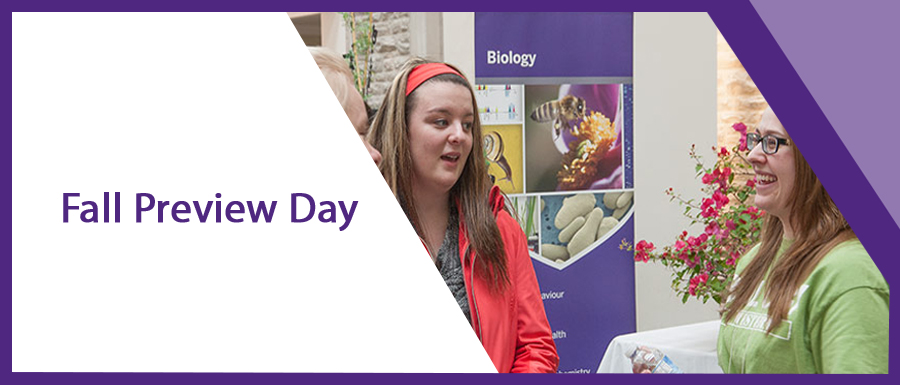 Fall Preview Day is Sunday, November 18, 2018. Please register here to receive more information and to confirm your attendance. 
During Fall Preview Day, Western Science hosts a number of specific information sessions related to our departments, programs, courses, and experiences. This day is an opportunity to engage with our extraordinary complement of faculty members and ask current students questions about their experiences. We look forward to hosting all prospective and future students once again this fall. 
Event Highlights
Where: Natural Sciences Building, Room 145
When: 9:30 am - 10:10 am or 11:00 am - 11:40 am or 1:00 pm - 1:40 pm
Where: Various Locations (See Map)
Academic Counselling, NCB 280
Chemistry Labs, MSA M1220
Zoological Collections, BGS 0124
Biology Labs, NCB 330, 331
Physics Labs, MSA M2220
Where: Natural Sciences Building, 1
When: 10:20 am - 11:00 am or 2:00 pm - 2:40 pm
Current Science and Basic Medical Sciences students will chat about life at Western and answer your questions.
Where: Natural Sciences Building, 1
When: 12:00 pm - 1:00 pm
Three mini-lectures to offer a snapshot of creative teaching techniques and inspiring content you will experience in your first year.
Western Integrated Science (WISc)
Where: Physics and Astronomy Building, 106
When: 2:00 pm
and
Schulich School of Medicine and Dentistry
Where: Physics and Astronomy Building, 49
When: 9:00 am - 12:00 pm
For a downloadable copy of Science and Basic Medical Science programming, and an Open Doors man click here (PDF).
Photos from our 2017 Fall Preview Day are available here. 
In the meantime, feel free to book a campus tour and follow us @westernuScience to learn about our programs, people and research.