Environmental Science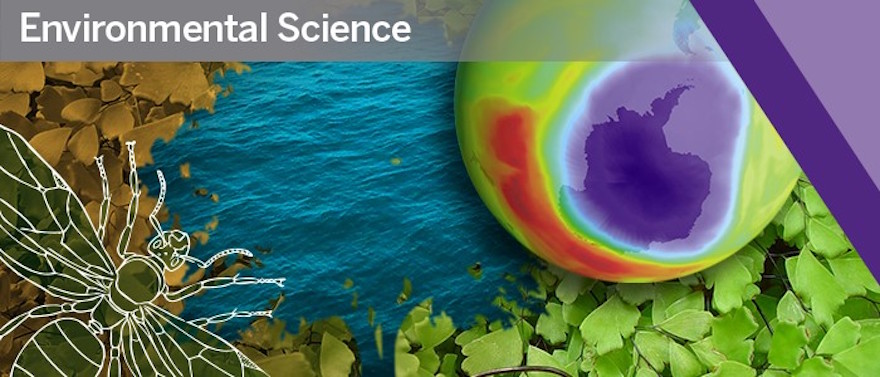 Western provides and fosters an interdisciplinary platform for teaching and research on environment and sustainability. Interdisciplinarity is the key to environmental science and the modules brings together the strengths of the Faculties of Science, Engineering, Social Science, Arts and Humanities, Information and Media Studies, the Schulich School of Medicine and Dentistry, the Richard Ivey School of Business and the Faculty of Law. Our students take courses that bring them a wide variety of outlooks on processing environmental issues ranging from biodiversity loss, access to safe and clean water, energy, renewable resources, to ecosystem health, natural disasters, and sustainable business practices.
 To learn more about all of our modules see Modules at a Glance.
What You'll Learn
Our students learn to communicate environmental science across disciplines and to apply knowledge from these different fields to develop solutions to real-world issues. Building on a solid core of science – including content in biology, chemistry, mathematics, earth sciences, geographic information science and physical geography – Environmental Science students have the added benefit of access to training in other disciplines ranging from anthropology, business, and economics, to First Nations Studies, Philosophy, political science, human geography and sociology.
Distinguishing Features
All of our undergraduate students pursuing an Honors Specialization in Environmental Science undertake a two-semester research project with a Western faculty member engaged in environmental science research in focal areas of biology, chemistry, earth science, geography, engineering or business. Students pursuing the Specialization or Major modules may conduct a one-semester research project. Many of our faculty members also hire students to work as research assistants during the summer months. The opportunity to work in state-of-the-art research facilities, like the BIOTRON for climate change research, is one of the benefits that sets Environmental Science at Western apart.
Field courses at Western provide some of the best hands-on learning opportunities for environmental science students. The range of topics and destinations is broad, but all yield unforgettable experiences in building character, knowledge, and practical skills for successful careers in environmental science. Our students also have the opportunity to take paid, 8–16 month Science Internship placements with government or industry in the critical areas of environmental policy, management, and science.
Students with a two-year Environmental Technician of three-year Environmental Technology Advanced Diploma from most Ontario colleges can receive advanced standing credits toward an Environmental Science degree. This is an excellent way to broaden your theoretical and interdisciplinary understanding of environmental science.
Careers
The environmental sector is one of the fastest growing and diverse job markets in Canada. Environmental science students also have numerous opportunities within the internship program (testimonial) where students begin creating an extensive professional network and professional skill set that they will call upon throughout their careers. Our students go on to careers in resource industries, sustainability positions in businesses of all kinds, conservation, environmental policy, environmental research, and environmental education.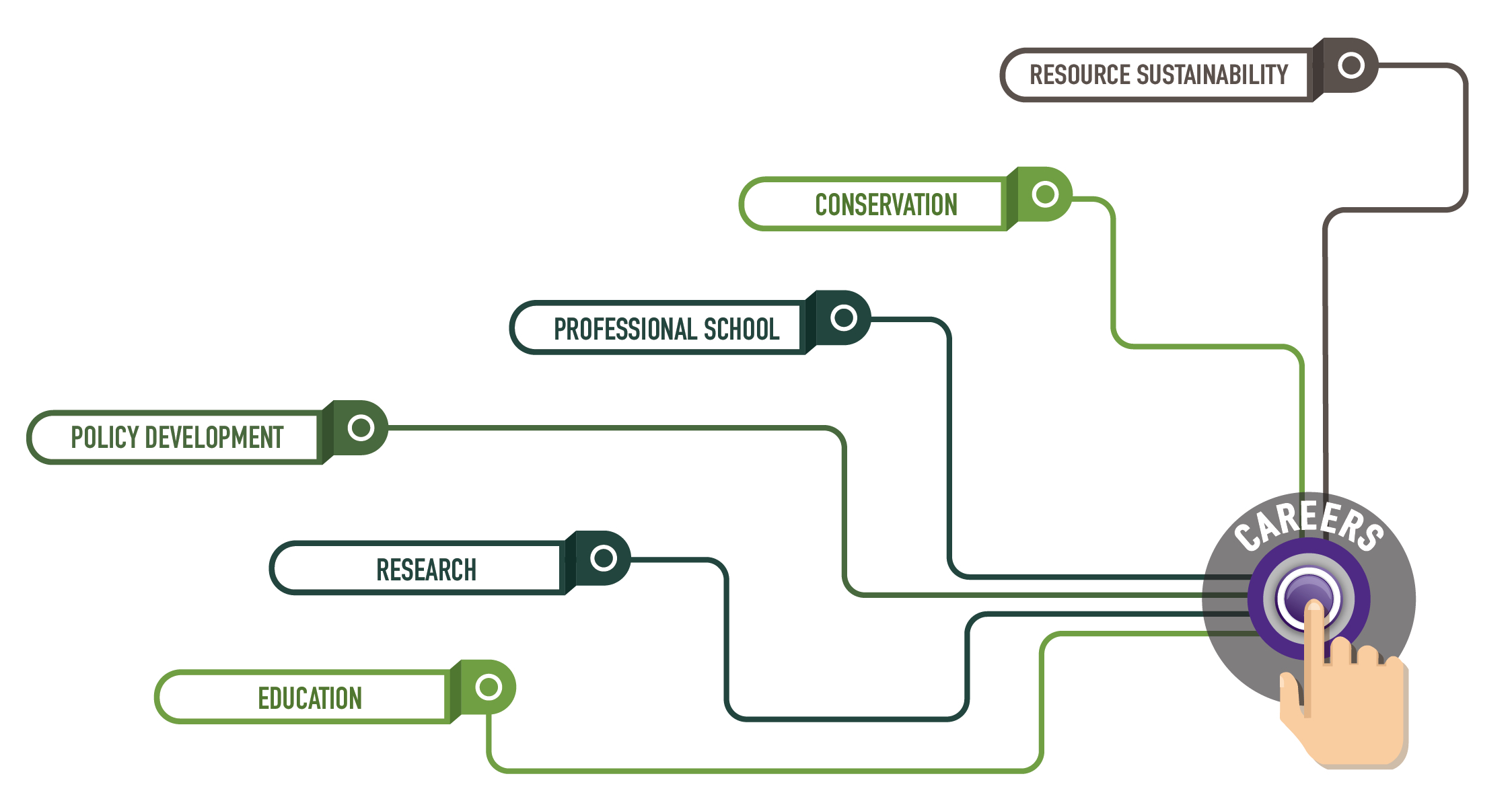 Education
Research
Policy Development
Professional School
Conservation
Resource Sustainability