Student Snapshots

The Western Experience begins with our students. Bright, focused, and driven, they represent a rich mosaic of cultures, interests, aspirations, and achievements. Meet a few members of our outstanding student body. Next year, one of these snapshots could be yours.
Year 2, Honors Specialization, Mathematics; Major, Computer Science
I love learning, and when the opportunity to do summer research presented itself it seemed like the perfect summer job. I worked in the Jones lab to determine both the star and disk parameters of the Be star (a massive star) Pleione. We ran simulations, wrote code to analyze the data, and compared the results to observed data. I absolutely loved it, and will be working with the same group next summer, this time on a project of my own!
My plan is to go to grad school, earn a PhD in Mathematics and go into the field of cryptography – computer encryption - because it is a direct application of abstract mathematical concepts to real life, done through computer science, which is an exciting combination of my two degrees.
Coming to Western is probably the best decision I have ever made. It has given me the opportunity to explore my interests, from math and computer science all the way to astrophysics. My professors have been so helpful and kind – one of them even reached out to me in first year, helped me to plan out my crazy course load so that it would fit in four years, and gave me information about applying for a summer research position. On top of that, my classes are all so interesting and engaging that if anything, my academic interests have expanded since coming here. I have had so many great role models, from my profs to my Sophs, coaches to captains, and classmates to friends. Seeing the passion and dedication everyone has for what they are studying is so inspiring – the enthusiasm my professors teach with is contagious and it is encouraging to study for exams next to friends who are just as hard-working as I am. Everywhere I go I am surrounded by talented and kind individuals, which puts a smile on my face every morning as I head to campus.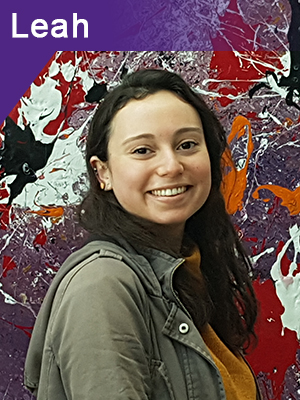 Year 2, Honors Specialization Geophysics and Minor in Planetary Science and Space Exploration
What clubs or associations have you joined at Western?
Society of Exploration Geophysicists (SEGx): I became a member at the beginning of my second year, and it has been a really great way to get some insight into the research studies I may be able to engage in at some point during my undergraduate studies. Western University Vegan Society. Western's Varsity Women's Ultimate Frisbee: A great way of meeting new people, competing against other schools, and relieving stress when needed.
How has Western made a positive difference?
Western has really impacted me more than I expected it would; from the first few weeks of classes, I felt that my professors and TAs were really invested in the students and were very helpful both in and outside of class. In an undergraduate program of thousands of students, I didn't just feel that I was disappearing into the masses, but instead that I could really develop individual connections with my teachers.
Year 2, Major, Computer Science; Major, Linguistics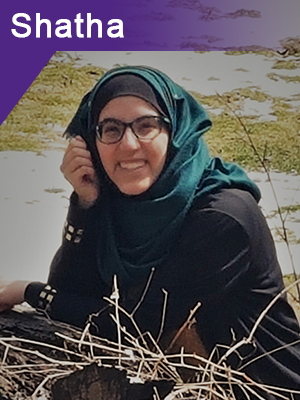 What was your favourite subject in high school and why?
Fashion and stage costume design; I loved the hands-on experience I got solving problems and working through a project. Just like with writing code, things change rapidly when you're sewing and you need to be able to identify problems and adapt to any situation.
Share your most interesting academic or extracurricular experience at Western.
My most interesting experience at Western so far has been as a counsellor in the Bit by Bit Computer Camp last summer. I had so much fun teaching kids how to code!
How has Western made a positive difference?
Western has given me a lot of opportunities to step out of my comfort zone and try new things. I've met so many amazing people in my faculties, through my classes, volunteering, and summer jobs, and they've inspired me to go above and beyond what I expected from myself.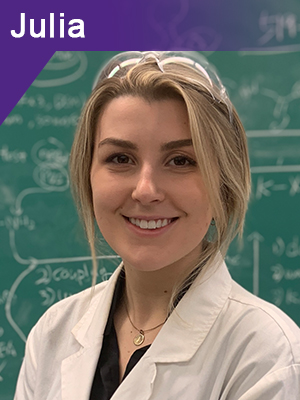 Year 4, Honors Specialization in Biochemistry and Chemistry
Share your most interesting academic or extracurricular experience at Western.
My most interesting experience was definitely the Western-Soochow Research Exchange program where I was able to spend four months as a student researcher in China. This experience taught me lab skills as well as important life skills like communication, teamwork, and independence.
Have you engaged in research at a Western lab?
I first had the chance to engage in research by obtaining an NSERC/USRA award for the summer of 2018 under the supervision of Dr. Kim Baines. I explored alternative routes to the processing of germanium. I then moved on to the Hudson lab for my 4th-year thesis where I worked on synthesizing a GFP chromophore analogue incorporating nucleic acids and studying its photophysical properties.
What was your motivation for engaging in research?
It's very interesting for me to be able to do something that no one has ever done before or to understand something that we haven't been able to rationalize yet. I also love the idea that something we discover could help people in the future.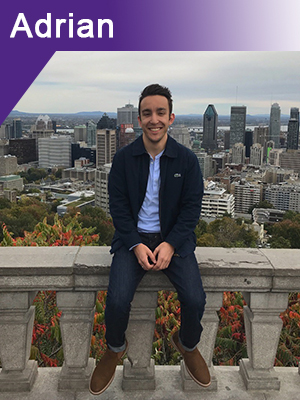 Honors Specialization, Astrophysics
My best research experience at Western: I worked in Dr. Sigut's lab on Stellar Inclinations of Be Starts (massive stars). In this project, we used the morphology of the HI+- line profiles to determine the stellar inclination angle from a single observation! As a physicist, I like to understand why things happen. The goal of this project was to allow us to determine if stars in a cluster have correlated inclinations. From this, we can probe the initial conditions of the gas cloud from which they formed.
In retrospect: The fantastic professors here at Western were pivotal to my growth. Their mentorship and support have allowed me to grow into a physicist who is naturally curious about the mathematical framework of the Universe and actively apply my knowledge to solve real-world problems.
What's next: I will be continuing my studies at Western University in the Accelerated Master's of Physics program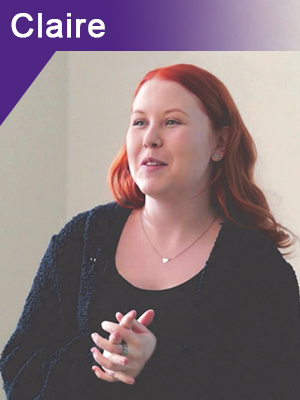 Specialization, Chemistry
Favourite high school subject: Biology was my favourite subject in high school. I loved the hands-on approach to investigating organisms and it created a visualization of the system I was studying.
Leadership in the community: I was able to represent my peers' views and vocalize student opinion to an active board of trustees. It was an amazing opportunity to develop as a public speaker and collaborate with so many exceptional students.
My best research experience at Western: I've always loved to innovate and keep trying until something worked. This mindset translated perfectly into research here at Western. I spent the summer of 2017 working on the effect of chloride and sulfide on carbon steel in the Noel and Shoesmith Materials Degradation lab where I was surrounded by individuals who aim to solve problems and do so in a creative manner.
In retrospect: The teaching assistants and professors were exceptional and reached out to students to actively engage them. I'm very grateful to Western for giving me the opportunity to expand my knowledge of Chemistry and for having supported me along the way.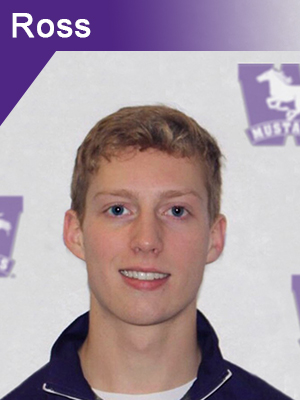 Specialization, Computer Science
Favourite high school subject: Calculus - it was tough. I had to really put in the work, but those are the courses you get the most satisfaction from. No pain, no gain!
Teams and Associations: Being a member of the Western Track team and competing as a sprint hurdler taught me to manage my time effectively. Doing both computer science and track isn't easy but if the passion is there you can make it happen.
In retrospect: The Department of Computer Science has been nothing but amazing. They seem to always be looking out for you when you need assistance whether it be academically or in personal matters.
What's next? I hear most people say they want to travel right when they graduate. Personally, I want to jump right into a job. Not because of the money, but because it would mean I can get started working on something I'm truly passionate about doing!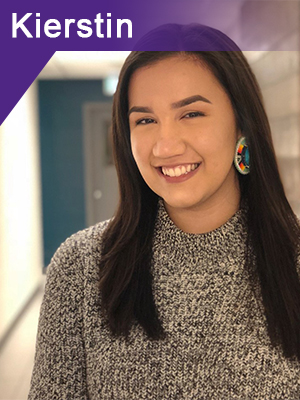 Basic Medical Sciences
Favourite high school subject: My favourite subject in high school was World issues. The course introduced me to the struggles people around the world face and put me in their shoes. It was both eye-opening and humbling to see what is actually happening in the world and the role I can play in other people's lives.
Leadership in the local community: I acted in the capacity of VP Communications for the Indigenous Students Association (ISA) - I am a First Nations student from northern Ontario and I was happy to attend many of the club's events in the first year. The ISA helped me to meet more amazing students, both indigenous and non-indigenous and really made Western feel more like home.
Year 1 - Integrated Science and Scholar's Electives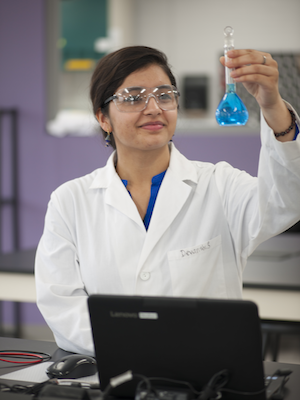 Favorite subject in high school: Biotechnology
"I loved the applied approach to learning science. Hands-on exploration was exciting and it taught me to focus on the process rather than just results."
The award of which I am most proud: The Weizmann Summer Institute Scholarship
"The scholarship allowed me to work in a lab in Israel with students from Europe and the U.S. and experience the challenges and opportunities of science research in a multi-cultural and multi-disciplinary environment."
Most Interesting Experience at Western: Leading a research team during a virtual internship with the Rare Genomic Institute
Clubs: Hindu Students' Association – Director and organizer of cultural events including the Indian Trivia Olympics
Gujarati Students' Association – General member and participant in Garba (dance) in celebration of Divali.
Year 2- Scholar's Electives, pursuing a dual degree in Science (Honors Specialization in Computer Science) and Business (Ivey Business School)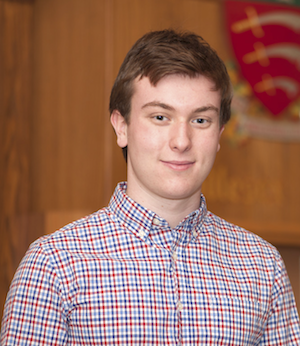 Favorite subject in high school: History
The award of which I am most proud: 3rd place at Hack Western 2015
"I enjoy competition, especially when it means being able to create practical tools and viable solutions that could one day be commercialized."
Leadership: President-Elect for the Western Founder's Network, a business/technology entrepreneurship club for which he provided operations support for a tech consulting case competition and Initiated an "ideathon".
Second-Year Scholar's Project: Machine Learning and Natural Language Processing
"Disambiguating words with multiple meanings could eventually improve search engine accuracy."
Year 3 – Scholar's Electives, pursuing a degree in Applied Mathematics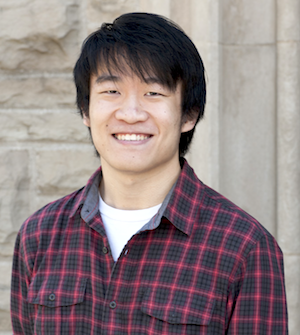 Favorite subject in high school: Math
"All great ideas stem from mathematics!"
The award of which I am most proud: Governor General's Bronze Medallion
"My family emigrated from China and they sacrificed a lot so that I would have a promising future. I had never taken my studies seriously before high school. So this was my chance to show them that I understood the value of effort and was being recognized for it."
Motivation: "I want to help people by making a lasting positive impact on their lives."
One day, a close friend of mine told me his grandfather experienced a stroke while he was sleeping. When this happens, it is difficult for physicians to estimate the time of onset of the stroke, which has terrible implications for prognosis. We spent months conceiving a research project that investigates the possibility of determining the onset of wake-up stroke by detecting irregularities in heart rate variability. A neurologist at University Hospital accepted and further guided the focus of the project to predict the onset of atrial fibrillation, a leading risk factor for stroke. If our data-driven approach proves to be promising, we hope to integrate this system into wearable technology in order to detect the early onset of atrial fibrillation in patients.
Third Year Scholar's Project: Using Machine Learning to Predict Response to Chemotherapy
"I used the application of quantitative techniques to predict whether a cancer patient is resistant to a particular chemotherapy drug by looking at the genomic properties of the tumour. Having the opportunity to contribute my mathematical insight to such a worthy endeavour gives me great satisfaction."
What's Next?
In the upcoming school year, I plan on meeting with doctors in London hospitals to advocate the use of deep learning in medical diagnostics and to encourage the mass-collection of imaging data for deep learning research.
Clubs: Western Intramural Badminton Club
"Badminton is the only sport I know how to play and it is my favourite way to de-stress. I like the delicate nature of the game. To play well requires a great deal of finesse and consistency rather than brute force."
Western Chess Club – Canadian University Chess Championship
"I am not the best player but I am definitely developing patience and strategic thinking while meeting some incredible people."
Year 3- Scholar's Electives - pursuing a dual degree in Interdisciplinary Medical Sciences and Business (Ivey Business School)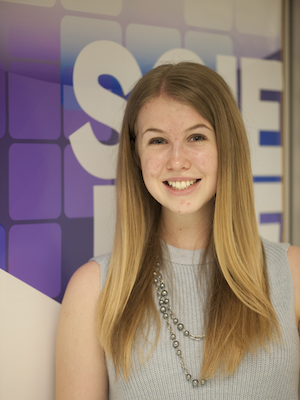 Motivation: "I want the opportunity to explore a variety of learning paths in order to find what interests me most and best applies my areas of strength. This was the one school that would allow me to shape my degree."
The award of which I am most proud: Biochemistry Undergraduate Summer Research Program (Scholarship)
"I never thought that I would spend time working in a lab, but I really enjoyed developing bonds with my lab mates and applying the techniques I had learned in class on a meaningful problem – the co-localization of proteins involved in the characterization of Alzheimer's."
Second Year Scholar's Project: CTLH Complex
"I like to understand the root cause for things that happen. The purpose of this project was to understand whether the overexpression of particular proteins cause apoptosis, the initiation of cell death, which could offer meaningful insight into efforts to cause death among cancerous cells."
Leadership: VP, External Relations for the Regional HIV/AIDS Connection
Co-ordinates training members to guide affected communities in the use of Harm Reduction Kits in order to reduce the spread of HIV.
Clubs and Other Interests: Western Volleyball and Dodgeball Intramurals; baking chocolate chip cookies and reading historical fiction, like All the Light We Cannot See by Anthony Doerr.
Year 4 – Scholar's Electives, Medical Science and Global Health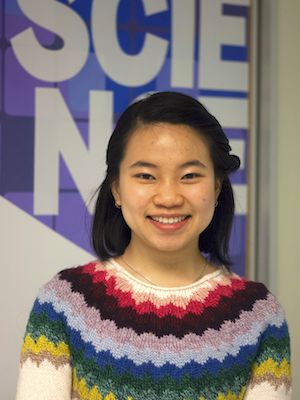 Favorite subject in high school: Biology
"This was the first time I was exposed to real and relatable science. I loved exploring the physiological, anatomical and even molecular components of life."
The award of which I am most proud: The Killam Fellowship
This award funded an opportunity for me to attend Vanderbuilt University in Tennessee, where I was able to study the social determinants of public health while I was also completing independent research at Western on Indigenous diabetes care in Canada. The learning was extraordinary and helped me become more discerning in my own research.
Leadership: Co-ordinator for the Scholar Mentorship Connection Program
Selects and trains upper-year Scholar's Electives students to assist first-year students with their transition into university life.
Certified Interpreter for the Vietnamese community
Provides facilitation services for new arrivals to secure accommodations, in medical settings, and during parent-teacher interviews.
Clubs: Western Organization of Philippinos (WOOF)
"I am not from the Philippines but I love to dance HIP HOP and so do the members of this club, so they adopted me! We perform on campus, at an annual fashion show, and have even competed with other troops at a provincial competition."
What's Next?
"First, I am going to return to Vietnam to get in touch with my roots, after which I intend to begin Medical School so that one day I can be a physician who practices in remote areas and supports the delivery of healthcare to Indigenous peoples."
Honors Specialization, Geology
Favourite high school subject: Visual Arts was my favourite subject in high school - I loved the ability to create and visual arts facilitated this in many dimensions.
Most interesting academic experience at Western: International field school to Colombia. This was an amazing academic and cultural experience. I got to see first hand, geologic settings that are world-class and some breathtaking sites. We also travelled with a group from a local university and got to know them quite well, as we all shared a passion for geology.
Honors Specialization, Neuroscience
Favourite high school subject: World issues was my favourite subject because I was fascinated by current events in the world. We were able to critically think about topics that were happening in real-time around us and I believe that these skills were translatable to my University education.
Most interesting extra-curricular experience: As a member of the Student Emergency Response Team (SERT) on campus, I have acted as a first responder and patient advocate by providing medical care, mental health support, and by connecting patients to advanced resources. The nature of medical emergencies has allowed me to become a better leader and problem solver since we continually face novel scenarios. This experience has also driven my curiously and fueled my passion for science.
Leadership in the community: As a volunteer with the Learning Disabilities Association of London, I helped run the first iteration of the Youth Upwards Program (YUP). YUP aims to help high school students diagnosed with learning disabilities become self-advocates in an academic and workplace environment by providing practical scenario experience and supplying the resources needed to excel.
In retrospect: Western has fostered my growth as a person by offering so much to its students. From the world-class faculty to the never-ending list of clubs to the largest school spirit, Western helps you to become the best version of yourself!
Honors Specialization, Environmental Geology
Favourite high school subject: I really enjoyed Visual Arts! As a student who focused a lot of her time in STEM subjects in preparation for university, it was always a nice break to use a different part of my brain and relax while making art.
My best research experience at Western: I received an undergraduate student research award (USRA) from NSERC for a summer research position with one of my favorite professors, Fred Longstaff. While it was a great learning opportunity, it was actually something else that made this experience incredibly special and that is when I received my first paycheque in the mail. My mom told me how proud she was, and that was the first time, in a very long time, I genuinely felt it too.
In retrospect: I have been inspired by the amazing faculty at Western University, who have positively shaped my undergraduate academic career. From learning in state-of-the-art facilities to just simply enjoying the beauty of our campus, I know in just a few weeks I will be a very proud alumna!
What's next? My undergraduate thesis was only the beginning of a larger study on nutrient loading in Southwestern Ontario river systems, and by extension, The Great Lakes. This summer, I plan to return to the Laboratory for Stable Isotope Science (LSIS) to continue to improve our already established research techniques through my third NSERC USRA. This fall, I intend on returning to the Department of Earth Sciences as a graduate student.