Biodiversity and Conservation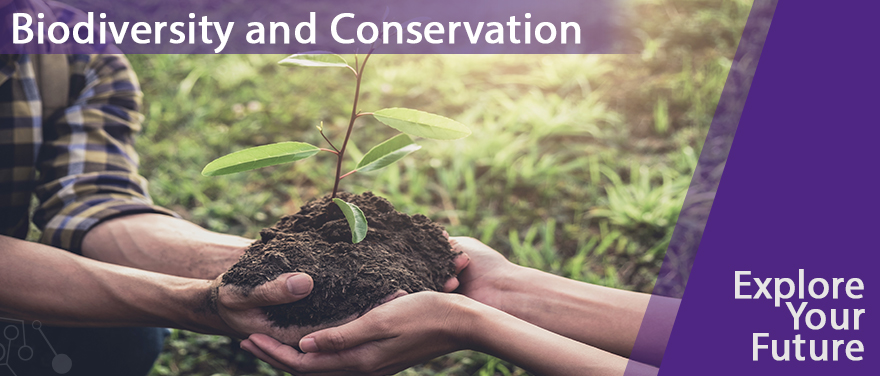 A recent study puts the total number of species on Earth at close to 9 million.  However, what is more surprising is that scientists estimate that over 80% of those species have yet to be discovered! We are at a time when there is a strong need for better scientific understanding of global biological diversity, the threats to its existence, and development and implementation of methods for its conservation. Addressing these issues requires individuals with a solid grounding in systematics, genetics, ecology, and field biology, which provide a foundation for advanced courses and hands-on experiences in conservation and restoration.
As an undergraduate student in biology, you will have the opportunity to carry out a research project in an exotic location and get credit for it. Examples of recent offerings include:
Rainforests and Reef Biology in Costa Rica
Tropical Marine Biology in Belize
Forest Ecology in the Adirondacks
Filed Ornithology in Virginia
Tropical Biodiversity in Ecuador
Honors Specialization in Biodiversity and Conservation. Students in this module will gain an understanding of the forces that are shaping Earth's ecosystem, including the impact of climate change on biological diversity. Capstone courses in biodiversity science and restoration ecology, as well as opportunities to do field research, are highlights of this module. Graduates will be prepared to pursue a diverse array of careers from basic research to public policy in a range of fields that are particularly pertinent in today's rapidly changing world.