Practicum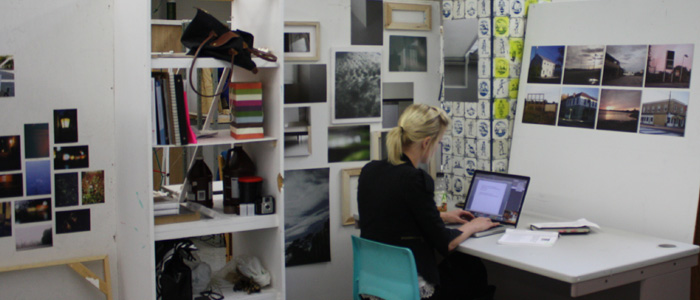 The practicum program is an intensive studio course taken by BFA students for degree completion. Interviews for acceptance into the program are held each year in late March. The following describes the process. An information session is held each year a few weeks prior to the interview. Check back for information regarding practicum interview dates in the spring.
Practicum interviews are conducted to adjudicate in advance whether the necessary prerequisites for the course to date are in place as well as provide students with individual feedback regarding the course and their current preparedness to meet its requirements.
These sessions will be 15 minutes each and will be conducted by two studio instructors in the department. A sign up sheet indicating a schedule of interview times will be available in the main office starting in March 2014.
Students should come prepared to bring to the interview the following:
A printed transcript of grades in courses taken to date (Practicum requires VAS 3380, two 3000 level studio courses, and a 70% average in all studio courses to date). Transcripts are downloadable from U.W.O. website.
A typewritten statement of a maximum one page length including:

a statement as to why you are interested in taking practicum
a statement of what you see yourself doing (media/projects)
a representation of the interests and ideas/thematics informing your practice
a brief discussion of artists relative to your artistic concerns
you may include if you wish a separate resume (do not include resume info in your statement)

Examples of 4 studio projects most representative of your current interests and direction. Work in all media is accepted; documentation is preferred: prints, cd's, dvd's and slides. Time-based works should be cued in advance and no more than two minutes will be viewed.
 For further information e-mail Professor C. Barteet: vaugc@uwo.ca