Parking Tip of the Month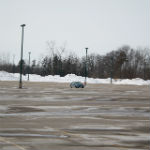 Brrr! Frigid temps and damp winter weather can play havoc on vehicle batteries and electrical systems. Older, weaker batteries will typically have reduced performance and the cold can reduce the battery's ability to hold a charge even further. To protect yourself from unnecessary battery drain, switch off all loads including lights, wipers and the heater before switching off your engine at the end of your journey. Ensure everything is switched off before turning the ignition on.
If you do find yourself on main campus with a car that won't start, our Motorist Assistance Service can help. We can provide a boost for a dead battery, or assist with the opening of frozen locks.
Please note:  The Motorist Assistance Service may not be available at certain times throught the day. Visit our Motorist Assistance page for details.
Announcements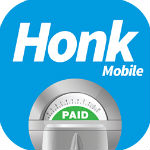 PAY BY PHONE PARKING ARRIVES AT WESTERN!
Western has teamed up with Honk Mobile to pilot a pay by phone service in our Support Service Building, Medical Science and Weldon paystation lots.It's simple: download the Honk Mobile App, create an account with your vehicle and payment information and "tap" to park in one of our participating lots. That's it! BONUS: Honk Mobile is giving new customers a $5 savings with their first parking purchase. Use the code "HONK5" when you pay from your Honk Mobile account. 
If you have anything other than an iphone or an ipad, you can sign up by visiting www.honkmobile.com.
What We Offer