Parking Tip of the Month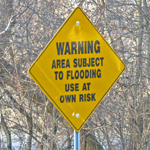 Melting snow and spring storms can cause flooding on campus. Look for signs that designate whether a parking area is subject to flooding, or check Western's Weather Page for campus weather conditions and any related impact on operations.
Announcements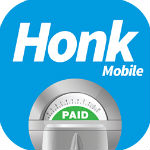 PAY BY PHONE PARKING ARRIVES AT WESTERN!
Western has teamed up with Honk Mobile to pilot a pay by phone service in our Support Service Building, Medical Science and Weldon paystation lots.It's simple: download the Honk Mobile App, create an account with your vehicle and payment information and "tap" to park in one of our participating lots. That's it! BONUS: Honk Mobile is giving new customers a $5 savings with their first parking purchase. Use the code "HONK5" when you pay from your Honk Mobile account. 
If you have anything other than an iphone or an ipad, you can sign up by visiting www.honkmobile.com.
What We Offer