Portfolio Requirements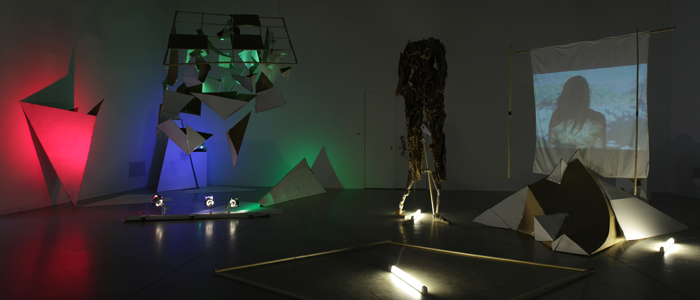 Portfolio Submissions
All applicants must submit an online portfolio at www.westernu.slideroom.com by Sunday February 15th 2015.
Portfolios will consist of 12 pieces of recent artwork demonstrating a range in subject matter, approaches, techniques or media.
In addition to traditional two and three-dimensional work, examples of digital video, audio and photographic media are welcomed. 
At least four of the pieces should provide examples of a sustained exploration or development of a creative idea. This could be through four different works sharing a single theme, or through a series of studies relating to preparation of a final work.
Portfolios including video and/or audio works should not exceed five minutes in total length
(see submission guidelines below).
The portfolio should be organized in chronological order and emphasize recent works.  It may include work undertaken independently, outside a formal art program (high school or other).
Applicants will also be asked to include a personal statement via SlideRoom. Your statement should be 250-500 typed words and indicate creative interests, influences and goals. You may wish to comment on any special interests or abilities that relate to studying in Visual Arts at Western University.
Please note:
All portfolios are to be submitted online via SlideRoom www.westernu.slideroom.com by February 15th 2015. Do not send materials to the department.
Portfolio Submission Guidelines
Supporting materials (i.e. images, videos, etc.) must be submitted through www.westernu.slideroom.com by February 15, 2015. Do not send materials to the department.
Access to SlideRoom will open December 1st.  Applicants may upload images (jpg, png, gif) or video (mov, wmv, flv, mp4), music (mp3) and one PDF document. For good image quality and fast upload, your image files should be sized around 1024 x 768px @ 72 dpi.  Please keep video files under 120MB each and 2 - 3 minute clips, up to 5 minutes in total.  Our SlideRoom portal offers additional instruction for submitting your work. For technical assistance, contact support@slideroom.com.
SlideRoom will allow you to log in and edit your portfolio as much as you like; however, once you click on the submit button, you will no longer be able to make changes. REMEMBER you must click the submit button if you want us to review your portfolio; unsubmitted or pending portfolios will not be reviewed.
A $12 USD fee will be charged at the time of submission. Please note that there are several programs listed at our SlideRoom portal; it is very important that you upload your images into the correct program that you are applying for, BFA – Studio Arts.
Optional Portfolio Interview
Applicants have the option to present their physical artworks in person at a portfolio interview Saturday, February 28, 2015. We welcome the opportunity to meet applicants in person and discuss their work; however, an in-person interview is not required and not conducting an in-person interview does not affect a student's eligibility. 
Preparing for the Portfolio Interview
Physical portfolios prepared for interviews should include the 12 original artworks that have been uploaded to Slideroom. Only work that has been uploaded to SlideRoom will be reviewed.
Digital video, audio and photographic media are welcomed.
Three dimensional pieces or artwork greater than 1 metre square cannot be accommodated, though digital documentation of such work is welcome.
 A sketchbook may also be included as a record of development of ideas and should be represented by at least one of the 12 images uploaded to SlideRoom.
Please note that the portfolio will be presented by the applicant and then will be taken away by the applicant at the end of the interview.
Prospective students who have indicated their preference for a Portfolio Interview when completing the SlideRoom application form will be notified by email the last week of February to confirm the interview date and time.
All interviews will be held in the John Labatt Visual Arts Centre on the Western Campus on Saturday, February 28, 2015. Interviews will be conducted by Department of Visual Arts faculty and will be approximately 15 minutes in length.
Applicants should prepare their portfolios in advance with careful reference to the portfolio interview requirements identified above.
Portfolio Evaluation Criteria
The focus of the Visual Arts studio program is on creative and critical approaches to contemporary visual artists' practices. Artworks representing applied arts or crafts (i.e. jewellery, textile painting etc.) cannot be evaluated. The Portfolio Evaluation Committee will be looking for work that demonstrates creative curiosity, ambition and an ability to convey ideas or address issues in an imaginative and personally engaging manner. Aptitude, proficiency and experimental ambitions will be weighted equally. The work adjudicated for potential acceptance will be chosen on the basis of the applicant's ability to convey ideas, interests, and material abilities.