Mental Health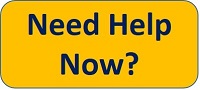 At Western, we are committed to fostering a community that actively promotes mental health. A good place to start if you are in crisis, or need to talk to someone, is to speak with your family doctor. Your family doctor may already know you and your family, and may be in the best position to offer advice and help. You may also go to a walk-in clinic for assistance.
Western also has a number of resources that you may access, as a faculty or staff member.
The most important thing is to ask for assistance.
Western Resources for Faculty and Staff
Counselling Assistance Programs 
Supportive and Proactive Services and Programs
Self-Directed Learning
Community Resources
General
Communities
Mental Health Resources
Addiction Resources
---
Published on  and maintained in Cascade CMS.