Sexual/Gender-Based Violence
Supporting Survivors of Gender-Based and Sexual Violence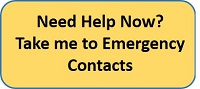 As a Western employee, you may receive a disclosure of gender-based and sexual violence from a student or colleague. This site includes important information to help you understand how best to support these individuals.
Helping Someone
Anyone at Western may receive a disclosure about sexual violence. Under Western's updated Gender-Based and Sexual Violence Policy and its Procedures, staff, faculty, and student leaders who receive a disclosure of gender-based and sexual violence from a Western student must complete the Gender-based & Sexual Violence Referral Form. This form is sent confidentially to the Gender-based Violence & Survivor Support Case Manager who will reach out with resources, options, and support. For more information on this process please visit our Disclosure page.
If the disclosure is from an employee, please refer the individual to the Human Rights Office (humanrights@uwo.ca) and let the individual know that supports are available through Western's Employee Assistance Program. As someone who has received a disclosure, you are also encouraged to contact the Human Rights Office for support and/or assistance.  
The assistance that you will be able to provide to a survivor/victim of gender-based and sexual violence will depend on the nature, timing, and ongoing effects of the incident(s).
The above material was adapted from Georgia Tech's VOICE Initiative – www.voice.gatech.edu
Employee Training Modules
Required Training: Supporting Disclosures of GBSV at Western
Western has developed an introductory training module to help you learn what to say and do, and what is expected of you as an employee, to support students or colleagues if you receive a disclosure. This module is required safety learning for all Western employees and takes approximately 25 minutes to complete.
Responding to Disclosures of Sexual Violence on University Campuses
An advanced, two-hour session developed by The Centre for Research & Education on Violence Against Women & Children (CREVAWC) is also available. Western's CREVAWC team are international leaders in the development and application of knowledge for the prevention of violence against women and children. Employees seeking to deepen their understanding of GBSV are encouraged to complete this module.

A Disclosure is Different than a Complaint
A disclosure is the sharing of information by a survivor with a Western employee concerning an incident of GBSV.
A complaint is the sharing of information concerning an incident of GBSV with the intention of initiating a formal complaint process with the University.
The decision to file a complaint is a decision to be made by the survivor. Accessing support and resources does not require the filing of a formal complaint with the University.
Non-criminal complaints of gender-based and sexual violence are managed by the Student Support & Case Management Office (where the Respondent is student) or the Human Rights Office (where the Respondent is an employee). A complaint can be made by contacting one of these offices directly or by filing a complaint. 
Criminal Reports are separate and are managed by the applicable police services. Western Special Constable Services can assist students in connecting with their local police service.
Survivors of sexual assault who are living in Ontario may be eligible for up to four hours of free, confidential legal advice. Information about this service and eligibility criteria can be found here.
The Complaint Process
Information for Survivors
Placing control back in your hands can be integral part of the healing process. It is important that you are provided with information, so you are able to make a choice about next steps, if any. To help with this, Western wants to ensure that you are fully informed of your options including the difference between a disclosure and a complaint. Prior to you making a decision to file a complaint about an incident of sexual violence, the following offices are able to outline what is involved at each stage of the complaint, investigation and decision-making processes in order to support you in making an informed decision about how you would like to proceed:
Gender-Based Violence and Survivor Support Case Manager
Human Rights Office
Gender-based Violence Response Coordinator
Residence Life Office
Western Special Constable Services
Please note, visiting one of these offices does not obligate you to file a complaint. When meeting with any of these offices you can expect the following:
A compassionate and empathetic response
An explanation of the limits to confidentiality prior to you being required to disclose any information
An explanation of the difference between a disclosure and a complaint
The choice to file a report or not, except in circumstances where the Sexual Violence Review Team determines there is a reasonable concern for the health and safety of other members of the University community
An assessment of the current safety risk to you
You will not be required to share details of the incident or names of individuals involved in order to obtain information about the processes and supports available to you
A discussion about what, if any, accommodations you may see as helpful and the process for obtaining such accommodations
Information on services and supports at Western and in the London community that may be able to support you further
Emergency Contacts
Staffed 24/7, St. Joseph's Hospital, London (directions)
519-646-6100 ext. 64224
Lawson Hall, Rm. 1257 (24/7)
From a campus phone: call 911 or x83300 (non-emergency line)
From a cell phone: call 519-661-3300
*For reports of gender-based violence, WSCS will connect you with the local police service.
The Health & Wellness Clinic (for immediate mental health and crisis support)
University Community Centre, Rm. 11
Business Hours: 519-661-3030
Non-Business Hours: 519-433-2023
Important Contacts
519-661-3568
support@uwo.ca

Anova (formerly Sexual Assault Centre of London)
24 hour crisis & support line: 519-642-3000 
24/7 Crisis and Support Services
In person: 534 Queens Ave, London (directions)
Phone: 519-433-2023
Webchat
519-661-3334 (non-emergencies only)
Ontario Hall, Room 3C10
Survivors of sexual assault may be eligible for up to four hours of free, confidential legal advice.
---
Published on  and maintained in Cascade CMS.