Tara Mantler, PhD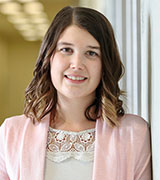 Associate Professor
Room 332, HSB
519 661-2111 x85541
tara.mantler@uwo.ca
Education
MSc, PhD (Western University)
BHSc (Western University)
Supervising Graduate Students
Research Interests
Women's health
Mental Health (PTSD, Depression, Anxiety)
Intimate partner violence
Antenatal Health
Rural and Remote Health
Health Promotion
Additional Information
Mantler, T., & Wolfe, B. (2017). How a Rural Shelter in Ontario is Adapting to Address the Changing Needs of women Who Have Experienced Intimate Partner Violence: A Qualitative Case study Approach. Rural and Remote Health, 17:3987, 1-13.
Ford-Gilboe, M., Varcoe, C., Wathen, N., Scott-Storey, K., Perrin, N., Mantler, T. (2017). Development of a Brief Measure of Intimate Partner Violence Severity: The Composite Abuse Scale (Revised)- Short Form (CASR-SF). BMJ Open
Jackson, K. & Mantler, T. (2016). Scoping review of the impact of intimate partner violence related post-traumatic stress disorder on antenatal and postnatal contexts, outcomes, and practices. Journal of Family Violence, 1-14
McWilliam, C., Ward-Griffin, C., Higuchi, K., Vingilis, E., Stewart, M., Mantler, T., & Gao, R. An evaluation of the effectiveness of engaging clients as partners in in-home care (2014). Health and Social Care in the Community, 22(2), 210-224.
Aging
Health Promotion
Knowledge Translation
Faculty of Health Sciences Part-Time Teaching Award of Excellence Western University- 2016
Faculty of Health Sciences Teaching Awards Committee Recognition for Teaching Excellence: 2016; 2017
Nursing Network on Violence Against Women International (Reviewer)
Journal of Intimate Partner Violence (Reviewer)
Psychological Reports (Reviewer)