Andrew Johnson, PhD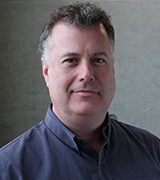 Associate Professor
Room 330, HSB
519 661-2111, 87823
ajohnson@uwo.ca
Education
BA Hons, MA, PhD (Western University)
Academic Appointments
Undergraduate Program Chair
Supervising Graduate Students
Research Interests
Neural efficiency, information processing speed
Interaction between cognition and motor function
Identification of patient values within an evidence-based practice framework
Identification of concussion, and tracking concussion symptoms
Additional Information
Somerville LE, Willits K, Johnson AM, Litchfield R, LeBel ME, Moro J & Bryant D. (2014). Clinical Assessment of Physical Examination Maneuvers for Rotator Cuff Lesions. The American journal of sports medicine, 42(8), 1911-1919.
Holmes JD, Brigham LK, Jenkins ME, Ready EA, Lutz SG, Johnson AM & Grahn JA. (2015). The effects of manipulating spatial location of visual cue placement on gait among individuals with Parkinson's Disease: A Pilot Study. Physical and Occupational Therapy in Geriatrics 33(3)263-278.
Echlin PS, Johnson AM, Holmes JD, Tichenoff A, Grey S, Gatavackas H, Walsh J, Middlebro T, Blignaut A, Macintyre M, Anderson C, Pasternak O, Koerte I, Bouix S, Fredman E, Sasaki T, Mayinger M, Helmer K, Shenton M, Skopelja EN & Forwell L.A. (2014). The Sport Concussion Education Project: A Brief Report on an Educational Initiative – From Concept to Curriculum. Journal of Neurosurgery, Dec 12(6), 1331-1336, DOI:10.3171/2014.8.JNS132804.
Jimenez-Pardo J, Holmes JD, Jenkins ME & Johnson AM. (2014). An examination of the reliability and factor structure of the Physical Activity Scale for Individuals with Disabilities (PASIPD) among individuals living with Parkinson's disease. Journal of Aging and physical Activity, 23(3), 391-394. (EPub September 2).
Henderson R, Johnson A & Moodie ST. (2014). Parent-to-parent support for parents with children who are deaf or hard of hearing: A conceptual framework. American Journal of Audiology, 23(4), 437-448. doi: 10.1044/2014_AJA-14-0029
Brown HM, Johnson AM, Smyth RE & Oram Cardy J. (2014). Exploring the persuasive writing skills of students with high functioning autism spectrum disorder. Research in Autism Spectrum Disorders, 8, 1482-1499.
Schermer JA, Johnson AM, Vernon PA & Jang KL. (2015).  Phenotypic, genetic, and environmental relationships between self-reported talents and measured intelligence.  Journal of Twin Research and Human Genetics, 18(1), 36-42
Morrow SA, Rosehart H & Johnson AM. (2015).  Diagnosis and quantification of cognitive fatigue in Multiple Sclerosis. Cognitive and Behavioral Neurology, 28(1), 27-32.
Interdisciplinary Movement Disorders Laboratory
Principal Investigator
Test construction
Behaviour genetics
Statistics and methodology
Advanced statistics
Government of Canada: Consultant on statistical and methodological issues