Shauna Burke, PhD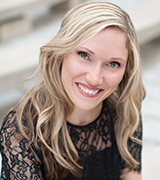 Associate Professor
Room 337, HSB
519 661-2111 x82214
sburke9@uwo.ca
Education
MA, PhD (Western University)
BKin Hons (McMaster)
Supervising Graduate Students
Research Interests
Infant, child, and youth health
Childhood obesity
Measurement and promotion of physical activity in children and adults
Breastfeeding and infant feeding practices
Health promotion
Group dynamics
Additional Information
Burke SM, Vanderloo L, Gaston A, Pearson ES & Tucker, P. (2015). An examination of self-reported physical activity and physical activity self-efficacy among children with obesity: Findings from the Children's Health and Activity Modification Program (C.H.A.M.P.) pilot study. Retos: Nuevas tendencias en Educacion Fisica, Deporte y Recreacion (Challenges: New tendencies in Physical Education, Sport, and Recreation), 28, 212-218.  (Invited (peer-reviewed) article for a special issue of the academic journal "Retos", edited by the Spanish Federation of Associations of Physical Education Professionals.)
Mandich G, Burke S, Gaston A & Tucker P. (2015). The Physical Activity Levels and Sedentary Behaviors of Latino Children in Canada. International Journal of Environmental Research and Public Health, 12, 5528-5539. doi:10.3390/ijerph120505528.
Burke SM, Shapiro S, Petrella RJ, Irwin JD, Jackman M, Pearson ES, Prapavessis H & Shoemaker JK. (2015). Using the RE-AIM framework to evaluate a community-based summer camp for children with obesity: A prospective feasibility study. BMC Obesity, 2(21). DOI:10.1186/s40608-015-0050-8. (10 pages).
Eys MA, Burke SM, Dennis PW & Evans B. (2014). The sport team as an effective group. In J. M. Williams (Ed.), Applied sport psychology: Personal growth to peak performance (7th ed.). New York, NY:  McGraw Hill, 124-139.
Gavarkovs AG, Burke SM & Petrella RJ. (2015). Engaging men in chronic disease prevention and management programs: A scoping review. American Journal of Men's Health, 1-10 [June 30, 2015]. doi: 10.1177/1557988315587549
Lala D, Spaulding S, Burke SM & Houghton P. (2015). Electrical stimulation therapy for the treatment of pressure ulcers among individuals with spinal cord injury: A systematic review and meta-analysis. International Wound Journal, [Online View, pp. 1-13]. doi: 10.1111/iwj.12446
Harden SM, Burke SM, Haile AM & Estabrooks PA. (2015). Generalizing the findings from group dynamics-based physical activity research to practice settings: What do we know? Evaluation and the Health Professions, 38(1), 3-14.
Faculty researcher in the Health Promotion Laboratory at Western University
Principal investigator of the Children's Health and Activity Modification Program ("C.H.A.M.P.") and "C.H.A.M.P. Families" program

Family-based programs targeting childhood obesity in the London, Ontario community.
Personal Determinants to Health
Child and Youth Health
Research Methodology and Scientific Writing in the Health Sciences
Faculty of Health Sciences Recognition of Achievement for outstanding contributions to teaching: 2007, 2008, 2009, 2012, 2013
"Outstanding Reference Source" award from the American Library Association for: Carron, A. V., & Burke, S. M. (2010). Group cohesion. In J. M. Levine & M. A. Hogg (Eds.), Encyclopedia of Group Processes and Intergroup Relations (pp. 316-320). Thousand Oaks, CA: Sage.
Member of the Canadian Obesity Network (CON; 2007-present)
Member of the North American Society for the Psychology of Sport and Physical Activity (NASPSPA; 2003-present)
Member of the International Society for Behavioral Nutrition and Physical Activity (ISBNPA; 2008-present)
Member of the HealtheSteps Chronic Disease Network (2012-present)
Member of the International Lactation Consultant Association (ILCA; 2012-present)