Western Award of Excellence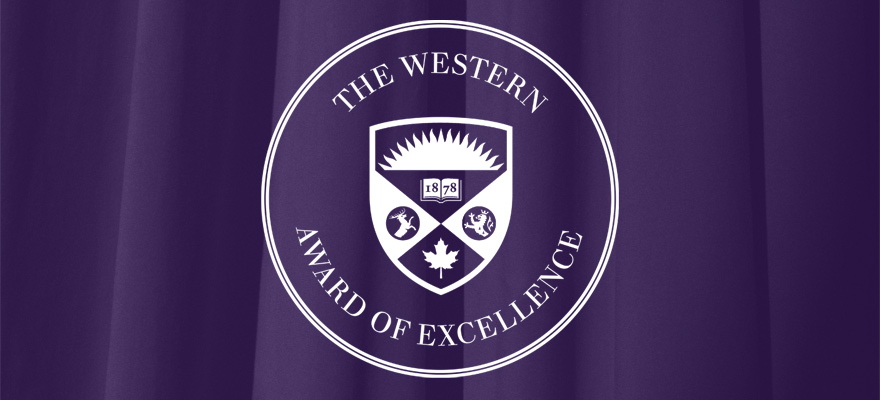 2021 Western Award of Excellence
Each year Western faculty, staff, students & alumni are invited to nominate an individual staff member or a team of staff who make an outstanding contribution to our campus community.
Congratulations to the 2021 Western Award of Excellence recipients and all those who were nominated for this award.
2021 recipients of The Western Award of Excellence
Sara Mai Chitty - Office of Indigenous Initiatives
Melanie Katsivo - Schulich - Office of Equity, Diversity and Inclusion
Karen Kueneman - Faculty of Music
Sonya Malone - Student Health Services
Kim Miller - Academic Support & Engagement
Sergio Rodriguez - Western Technology Services
Connie Zrini - Faculty Relations
Teacher Education Office Team - Faculty of Education
- Cindy Barnes, Rebecca Cole, Cathy Cornett, Courtney Klein, Joanne Lombardi, Katie Mentone, Anna Zuber
Undergraduate Ontario Admissions Team - Office of the Registrar
- Samia Lahib, Kathryn Thomas, Theresa Serwatuk, Sarah Visscher
Western News coverage of the 2021 recipients.
The 2021 recipients were formally celebrated at a virtual ceremony on Feb. 9, 2022.
---
If you have questions about the awards, please contact staff.recognition@uwo.ca