---
Elborn Parking Lot- Construction Notice
Beginning Friday, May 20th the south portion of the Elborn parking lot will be closed for repairs.  Permit holder and visitor parking will unavailable in that portion of the lot during the closure.  Construction is anticipated to take 2-3 weeks.
Alternate staff parking (grey permits) is available at the Springett Staff and South Valley lots.  Very limited spaces will still be available in the north-east section of the Elborn lot.
Please respect all signage and we ask that you not park in closed areas of the lot.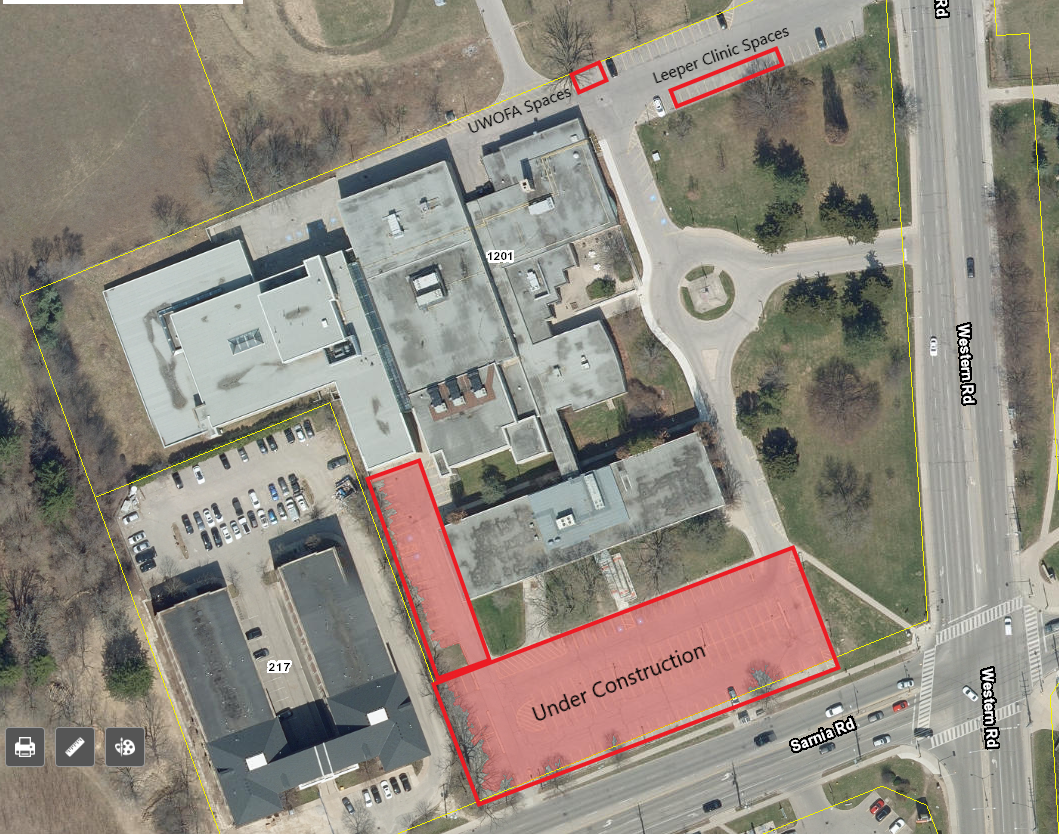 ---
New! Honk Mobile Pay by Phone - now available at the Huron Flats Lot
The parking gates are now up in the Huron Flats Lot to trial mixed permit/visitor parking with Honk Mobile.
To park in Huron Flats Lot you will now need an active Western permits OR have paid visitor parking by Honk Mobile.  Honk Mobile payments must be made between 7:00am and 5:00pm Monday's to Friday's (No Exceptions).
Watch for signs in the area to note the change.
Vehicles parking in Huron Flats must have an active Western parking permit, or have paid for parking through Honk Moble.
---
COVID Update [February 18, 2022]
Regular parking operations resume as of March 1, visit the COVID19 Update page for details.
---
Service Interruption - Weldon Lot
Due to construction in the area, the Weldon Attended Visitor Parking Lot, along with the Weldon loading dock area  will be closed until Friday, July 29 at 4 pm.
A limited number of Honk Mobile and barrier-free spaces will remain available near the Law Building.
Alternative visitor lots nearby include the Alumni Thompson Attended Lot and the Springett Honk Moble/Pay and Display area.
See the Parking Map for lot locations.
Thank you for your cooperation.
---
Student Summer Term Permits are valid May 1 - August 31 and are available for PURCHASE ONLINE NOW!
Student permits for the upcoming academic year, beginning September 1, will be available for purchase online beginning June 15. Student annual and Fall term permits do sell out quickly.  Plan to purchase early to ensure availability.    
Student permit rates remain unchanged since 2019! See PERMIT RATES here.
---
What We Offer