Why Choose Statistical and Actuarial Sciences?
Why Choose Statistical and Actuarial Sciences?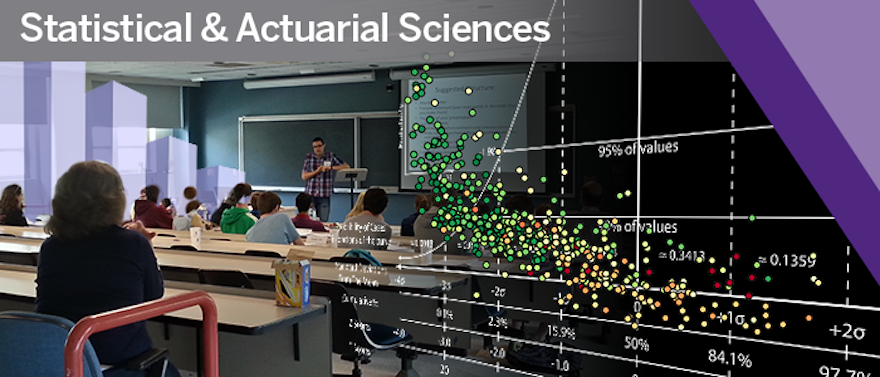 Undergraduates have access to a dedicated computing lab when they are enrolled in any of our modules. Students can also take advantage of this facility to complete assignments and projects at any time of the day.
Staffed by our graduate students, the Drop-in-Help Centre provides one-on-one assistance, from Monday to Friday, to all undergraduates enrolled in SAS courses. The centre compliments the support provided by in-course Teaching Assistants and faculty office hours.
The Actuarial Science Students Club is particularly active and hosts speakers from industry, implements a student mentorship program, and organizes the participation of its members in the Actuarial Students National Association (ASNA) annual conference.
The Financial Modelling Undergraduate Association (FMUA) is an excellent network building community with over 50 members. Participants include students from our Financial Modelling program as well as from the DAN School of Management, the Faculty of Economics, and The Ivey Business School. The club organizes social events and lectures.