Servanne Woodward
Téléphone:
 519-661-2111 ext 88962
 Bureau:
University College, room 4126
 Courriel: swoodwar@uwo.ca
---
PhD, University of Wisconsin-Madison
Domaines de spécialisation
Littérature du dix-huitième siècle avec un domaine secondaire en littérature francophone (Afrique ; Antilles)
Séminaire à venir (semestre d'hiver 2023):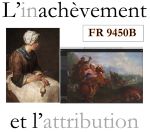 Cliquez sur l'image pour l'agrandir
Recherches en cours
Co-editing with W. Reginald Rampone, The Ideological Implications of Male Nudity in Film (2023)

Male nudity has long been a taboo in mainstream Hollywood films due to a wide array of legal and cultural prohibitions. Independent filmmakers such as Paul Morrissey and Andy Warhol and Derek Jarman. The topic of our volume is the relationship of the cinematographer to the flesh of male actors, the thrusting camera pointed at their nudity, and more generally exposing their bodies. Paul Morrissey launched a type of cult films magnifying male nudity financed with the help of Carlo Ponti, Jean Yanne & Jean Paul Rassam, and in association with Andy Warhol.
« Les lettres de Voltaire entre 1758-1759 : une duplicité mauvaise ? » dans un ouvrage collectif  dirigé par Dr. Geneviève De Viveiros et Karin Schwerdtner
Résumé : Voltaire a la réputation d'être méchant pour ses attaques contre la Religion, contre les systèmes, dont l'optimisme, mais il est aussi connu pour son hospitalité, son adaptation à ses interlocuteurs, ses bienfaits, sa sérénité. En 1758-1759, il semble beaucoup pratiquer l'éloge dans sa correspondance, mais l'éloge avec un soupçon de duplicité déroutante. Est-ce que « les serpents y dorment sous les fleurs » ?
Summary: Because he attacked Religion and any systematic thought, including optimism, Voltaire gained the reputation of being nasty. But he is also known for his hospitality, his openness to his interlocutors, his charitable acts, and his serenity. In 1758-1759, his epistolary style makes great use of praise, yet with a hint of confusing duplicity. Is it because the flowers hide "the snakes asleep under its petals" ?   
« From Rococo to neo-classical illustrations: double engravings by Moreau le jeune »
« Voltaire traducteur de Jules César » co-écrit avec Leo Reynaud-Pei.
Edition en cours : Eighteenth-Century French World 7.1 (2022) et Mouvances Francophones 7.2 (2022): « Francophonies Canadiennes ».
Publications  
Monographie d'introduction à la langue et aux cultures francophones par la traduction  
Exercices d'apprentissage pour la traduction, Canadian Scholars, 2022.
Pets and Their Couples: Chardin, Charrière, Bernardin de Saint-Pierre, Marivaux. Nature, Science and the Arts series vol. 15. Bern: Peter Lang, 2016. 233 pages.
Volumes collectifs dirigés
Monde Français du Dix-Huitième siècle. Vol. 6.2 (2021) « La rumeur » special theme.
Mouvances francophones. Vol. 6.2 (2021) « Francophonies canadiennes, héritages et questions de langues »
Chapitres de livre et articles récents
« Le Paysage : une nature à notre échelle » , éds. Zeina Hakim et Fayçal Falaky, « Diderot et la promenade » no spécial,  Diderot Studies 38 (December 2022) : 81-97.   
« Problèmes de traduction à propos de 'To Build a Fire' (1908) », in Excavatio, vol. 32 (2021): [15 pages]  
"Experiential Pedagogy to Join the Thread of Conversation with Paul et Virginie", in Adapting the Eighteenth Century: Pedagogies and Practices, eds. Sharon Harrow and Kristen Saxton (Rochester, NY: University of Rochester Press, 2019), 224-243.
« 'Il a fait une assez belle excursion' ; paysages philosophiques », éds. Zeina Hakim et Fayçal Falaky, « Diderot et la promenade » special issue Diderot Studies (2020) article in print.
« Subjuguer ou séduire : entre autre(s), les moutons de Marivaux » in Ecrire l'animal pour le spectacle vivant en France (XIXe-XXIe siècles), eds. Igniacio Ramos Gay and Claudia Alonso (2021). (conference proceedings) submitted.