Useful Information
---
---
Undergraduate Course Offerings
Browse our Fall/Winter course offerings.
---
French Conversation Group

The Department of French Studies' Conversation Group will meet every Thursday, 12:30pm-2:30pm in University College, room 2115. Click here for details.
---
Free tutoring hours

The Department of French Studies offeres free tutoring hours for students enrolled in French courses. Click here for details.
---
Improve your French
---
Quick links

---
En vedette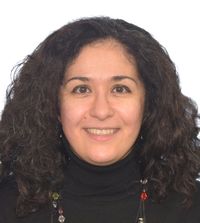 Kathy Asari is in her final year of Ph.D. in literature at the Department of French Studies. She specializes in contemporary works of bilingual authors with a particular interest in the relationship between personal identity construction manifested in fictional narratives told in an adopted language. Kathy greatly enjoys teaching and developing methods for creating dynamic classrooms. She has received various awards for teaching and contributed as a presenter in the GIFT program (Great Ideas for Teaching) at the Centre for Teaching and Learning at Western and at the Faculty of Arts and Humanities IASLT (Innovative Approaches to Second Language Teaching) Forum.
---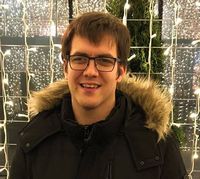 Patrick Ager
is currently completing his PhD thesis in the Department of French Studies. He is interested in late medieval literature, especially theatre. More specifically, his research focuses on issues related to versification in French medieval mystery plays. He has also appeared in several of the department's theatrical productions, and has enjoyed teaching a variety of undergraduate French courses.
---
---
What we offer
French is always an asset in the job market, and in life. Come and find out that Canada really is a bilingual country!
Il n'est pas trop tard pour poser votre dossier au Département d'études françaises.
Don't just be a tourist – get immersed!!  Scholarships are available for study in France and Quebec!