Useful Information
---
---
Fall/Winter 2020-2021
Browse our course offerings for this upcoming academic year:
---
Centre d'aide en français

---

New course - Winter 2021
French 1001B Unlocking Paris

Taugth in English
Professor: Chris Roulston
---
Quick links
En vedette:
nos nouveaux étudiants aux cycles supérieures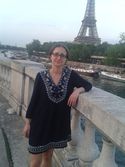 Lidiya Boteva nous vient d'Espagne. Elle a obtenu un baccalauréat en Lettres modernes et Littératures (Philologie française et espagnole) et un master en Recherche en Langues et Littératures, à l'Université de Valence, et se joint aux étudiants de doctorat. Lire la suite
---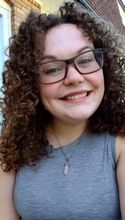 Leaha Capriotti nous vient de McMaster où elle vient de finir un double majeur en français et en histoire avec un mineur en études religieuses. Elle a travaillé sous Suzanne Crosta sur le travail et les témoignages de Rithy Panh et Loung Ung sur les figures paternelles pendant le génocide Cambodgien. Lire la suite
---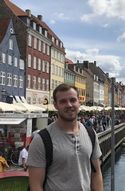 Il y a quelques années Riley Corbin a arrêté sa carrière junior au hockey (où il était gardien de but) et il a conservé un goût certain pour les activités sportives, les randonnées, le temps passé au chalet, au coin d'un bon feu. Lire la suite
---

Charles Deschênes a obtenu son baccalauréat de l'Université Western avec une spécialisation en études françaises. Il peut aussi se définir comme un cycliste et un environnementaliste, cela va ensemble. Lire la suite
---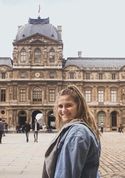 Kaitlyn Gagnon commence un doctorat en études françaises et elle est passionnée par la littérature du XIXe siècle à cause de l'émergence du réalisme et du naturalisme. Evidemment, elle aime beaucoup Émile Zola, Balzac et Stendhal. Lire la suite.
---

Kathryn Montminy vient de s'intégrer à notre programme de maîtrise. Elle s'intéresse à la littérature d'expression, surtout celle du romantisme, mais elle vient de terminer le cours de dissertation avec une analyse de la rhétorique au XVIIe siècle. Lire la suite.

---
What we offer
French is always an asset in the job market, and in life. Come and find out that Canada really is a bilingual country!
Il n'est pas trop tard pour poser votre dossier au Département d'études françaises.
Don't just be a tourist – get immersed!!  Scholarships are available for study in France and Quebec!