Bienvenue!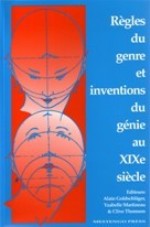 Vous êtes sur le site web des Éditions Mestengo Press. Nous sommes une presse éditoriale basée au Département d'études françaises de l'Université Western, en Ontario, au Canada. Dans son mandat, Mestengo Press publie des travaux de recherches de membres internes et externes au Département. Parmi ses publications, figurent ainsi des actes de colloques tenus au Département, des travaux de recherches sous formes de monographies ou de numéros de revues, ainsi que des textes de fiction d'auteurs français et francophones.
---
Pour contacter la Direction de la Presse ou pour trouver les coordonnées des autres membres du comité éditorial de la Presse, des directeurs et directrices de ses collections ou de son personnel administratif, prière de cliquer sur les pages Présentation ou Édition. Pour des détails sur les diverses collections de nos publications, prière de consulter la page des Collections. Pour consulter notre catalogue, retrouver nos dernières publications, ou nos publications qui sont en solde, ou pour des questions générales relatives à la commande de nos livres, prière de consulter la page des Commandes. Pour des questions liées à la publication d'ouvrages chez Mestengo Press, prière de vous référer à notre page Édition.
Welcome!
You are on the website of the Éditions Mestengo Press. We are a publishing house based in the Department of French Studies at Western University, in Ontario, Canada. On this site you will find an overview of the Press and its aims as well as links to other pages of the site where further information is available.
---
To contact the General Editor, however, and to find the names and contact information on other members of the editorial committee, series editors and on our administrative staff, please click on the Présentation or Édition pages. For details on the various collections published by Mestengo Press, please consult our Collections page. To consult our catalogue,  for information on our most recent publications, or for our discount sales offers, or for a general inquiery on how to order our books, please consult the Commandes page. For publishing with Mestengo Press, please consult our Édition page.