Useful Information
---
---
Intent to register
Add a French module to your degree
---
Undergraduate Course Offerings
Take a French course this Summer!
Browse our TENTATIVE Fall/Winter course offerings.
---
Improve your French
---
Quick links
News & Events

---
Félicitations à Geneviève de Viveiros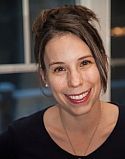 qui a reçu le Arts and Humanities Teaching Excellence Award en reconnaissance de la qualité de son enseignement!
---
Félicitations à Alexandre Sanen
qui a su soutenir sa thèse de doctorat avec la précision, l'érudition et le brio qu'on lui connaît.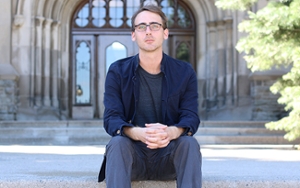 ---
What we offer
French is always an asset in the job market, and in life. Come and find out that Canada really is a bilingual country!
Il n'est pas trop tard pour poser votre dossier au Département d'études françaises.
Don't just be a tourist – get immersed!!  Scholarships are available for study in France and Quebec!