Chris Roulston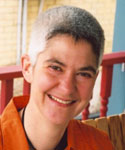 Téléphone:
519-661-2111 ext 88931
Bureau:
University College, room 4118
Courriel: croulsto@uwo.ca
---
Books
Narrating Marriage in Eighteenth-Century England and France. Burlington, VT: Ashgate Press, 2010. 240 pp. (available at: http://www.ashgate.com/isbn/9780754668398)
Virtue, Gender and the Authentic Self in Eighteenth-Century Fiction: Richardson, Rousseau, and Laclos. Gainesville: University Press of Florida, 1998.  211pp.
Chapters in Books
"Marriage and Its Queer Identifications in the Anne Lister Diaries." After Marriage in the Long Eighteenth Century. Eds. Karl Leydecker and Jenny DiPlacidi. London: Pickering and Chatto, forthcoming 2017.
"Marriage, Sexuality and the Meaning of the Wedding Night in Eighteenth-Century France." Heteronormativity in the Eighteenth Century. Eds Ana Boe and Abby Coykendall, Burlington, VT: Ashgate Press, 2014. 59-76.
"'A Thing Perhaps Impossible': The 1811 Woods/Pirie Trial and Its Legacies." Developments in the Histories of Sexualities 1600-1800; In Search of the Normal. Eds. Caroline Gonda and Chris Mounsey, Bucknell University Press, 2013. Pp. 125-144.
Articles in Refereed Journals
"La théorie Queer: de ses origines aux débats actuels." Loxias Online Journal 53. Nice University, 12 June 2016. URL : http://revel.unice.fr/loxias/index.html?id=8338.
"New Approaches to the Queer Eighteenth Century." Literature Compass 10.10 (2013): 761-770.
"The Revolting Anne Lister: the U.K.'s First Modern Lesbian." The Journal of Lesbian Studies: Revolting Bodies: Desiring Lesbians Special Issue, 17:3-4 (Spring 2013): 267-278.
Papers in refereed conference proceedings
"Madame de Graffigny, Zilia et la question du mariage au XVIIIe siècle." Françoise de Graffigny: Femme de lettres des lumières. Ed. David Smith. Paris: Garnier, forthcoming 2017.
Recent conference presentations/talks
"Anne Lister and Queering the Boarding School Romance," The McMaster Symposium for Eighteenth-Century Studies, 31 March 2017.
"Transgender Identifications and the Case of Anne Lister." American Society for Eighteenth-Century Studies (ASECS), Los Angeles, 19-22 March 2015.
"Anne Lister, Eliza Raine and the Boarding-School Romance." Canadian Society for Eighteenth-Century Studies (CSECS): Revolutions in Eighteenth-Century Sociability, 15-18 October 2014, Montréal, Québec.
Submitted articles
"Queer Reflections on Childhood, Innocence and the Nation in Rosemary Manning's Boarding School Novel, The Chinese Garden (1962)." Twentieth-Century Literature, under review.
"Anne Lister, Eliza Raine and the Boarding-School Romance." Journal of the History of Sexuality (JHS), under review.
"Translating Desire: Queer Affect, Autobiography and Involuntary Love in Dorothy Strachey's Olivia (1949)." GLQ: Journal of Lesbian and Gay Studies, under review.