Chemistry at Western is designed to provide a foundation in the major themes of modern chemistry as applied to the natural, industrial and commercial worlds. This foundation allows for advanced studies in a wide range of research areas, from materials to energy, synthesis, biology, and biochemistry.
A degree in chemistry at Western means learning the tools and techniques of chemistry along with the theoretical background required to interpret experimental results and develop new reaction pathways and compounds. The broad range of knowledge acquired and the numeracy, deductive and inductive skills secured are key in the development of our career-ready graduates.
Why get a Chemistry Degree at Western?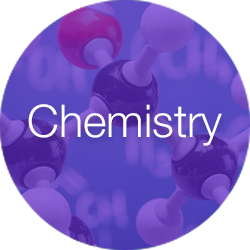 Chemistry at Western offers unique opportunities to explore flexible study pathways that meet your needs. Acquire the skills and experience to address big research questions by getting involved an undergraduate research project or position. Collaborate and build a professional network through ChemClub . Run by the undergraduate student association, participate in outreach activities, benefit from academic mentoring, and enjoy social events with peers and faculty. Chemistry students also have the opportunity to participate in paid internships . 
Visit our Why Western Science Chemistry section for more information.



Student Perspective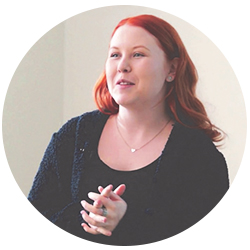 Western provided me with the tools and resources necessary to meet some people who had similar interests and who wanted to see me succeed. The teaching assistants and professors were exceptional and reached out to students who actively engaged with them. I'm very grateful to Western for giving me the opportunity to expand my knowledge of Chemistry and for supporting me along the way. 
The opportunities available allowed me to channel my love  of innovation. This translated perfectly into research here at Western. I spent the summer of 2017 working on the effect of chloride and sulfide on carbon steel in the Noel and Shoesmith Materials Degradation lab where I was surrounded by individuals who aim to solve problems and do so in a creative manner.
-  Claire, BSc 2018
After Graduation
Chemistry students at Western typically spend over 600 hours developing their knowledge and skills in teaching and research laboratories. Such extensive, hands-on, experience results in a level of competency in the laboratory environment unparalleled in any other area of science.
The acquired lab skills make chemists highly sought after in a wide variety of domains, including energy, mining, agriculture, environmental science, food science, forensic science, and pharmaceutical science. Some of our graduates have gone on to work for Imperial Oil, 3M, Arlanxeo (Lanxess), BASF, Arysta LifeScience, LifeLabs, Parmalat, Sanofi Pasteur, Health Canada, or Ontario Power Generation, while others have pursued advanced degrees, including medicine, law, business, education, and of course, research-based MSc and PhD programs in chemistry.